Get a Good Night Sleep with Bamboo Sheets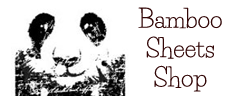 Mom Blog Society recently had the opportunity to work with Bamboo Sheets. The amazing folks at Bamboo Sheets sent us one of their amazing products. We were sent one of their bamboo sheet sets to review in our house free of charge.
The secret to a good nights sleep for me is not how exhausted or how busy of a day I have had. Trust me chasing after 4 kids all day leaves me pretty exhausted but that does not mean I will be able to sleep. My bed has to be comfortable and I love sleeping on freshly washed sheets. My husband thinks I am nuts because I am changing the sheets every two days.
Bamboo Sheets are very high end luxury sheets! I was amazed at the quality of the sheets and how well they washed. I have bought higher end sheets in the past and was very disappointed. Once you sleep on Bamboo Sheets you will never want to sleep on regular cotton sheets again! I know I didn't want too. Did you know that bamboo sheets are 3 times more breathable than cotton sheets? I didn't until I slept on them for the first time. The sheet set that we received was the 320 Thread Count in Double. I picked the Chocolate color because they went perfect with the new comforter I had just bought. The set includes 1 Flat Sheet, 1 Fitted Sheet and 2 Pillowcases.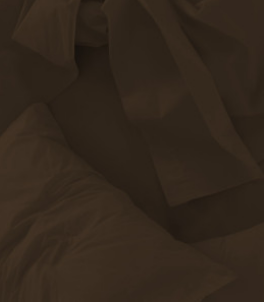 The best part about the Bamboo Sheets is that the more I wash them the softer and better the sheets feel! The sheet set is so easy to clean!! No special trips to have them dry cleaned. I can simply throw them in the washer and wash on cold water and dry them in the dryer! The sheets dry in half the time of regular sheets and do not require fabric softener. One thing that I did notice is that the sheets need to be ironed after drying sometimes they wrinkle rather easy. I love that the sheets keep you cool in the summer and warm in the winter. The sheets keep you at the optimum temperature for sleeping because of the breath-ability of the fabric. Bamboo sheets help stabilize human body temperature.
The 320 Thread Count Set Set is available for purchase in 5 different sizes. Twin, Double, Queen, King and California King. They are also available in several different colors. Silver, White, Tan, Sage, Ivory, Chocolate and Blue. Bamboo Sheets Shop has a full line of products that you are sure to fall in love with!
If you would like more information or if you would like to purchase a set of Bamboo Sheets, please visit the Bamboo Sheets Shop Website. Be sure to stay up to date on all of the latest news and products from Bamboo Sheets by following their social media pages on Facebook, Instagram and Twitter. While you are there, be sure to follow Mom Blog Society on Facebook.
Disclaimer: Mom Blog Society received product free of charge to write our review. All opinions stated in our review are our own truthfully opinion and were not influenced by the sponsor or from getting the review product free of charge. We were in no way compensated for our review or opinion.