Whether you like shopping or you hate it, we all know a few things about how to do it more efficiently. And yes, don't look at me like that, there are people who hate shopping.
There are the golden rules of shopping – we know to look for special deals for bulk. We know not to take the first deal we are offered. We know not to shop for food when we're hungry. And if you stick to the rules, you should usually save yourself some money while also getting everything you were looking for.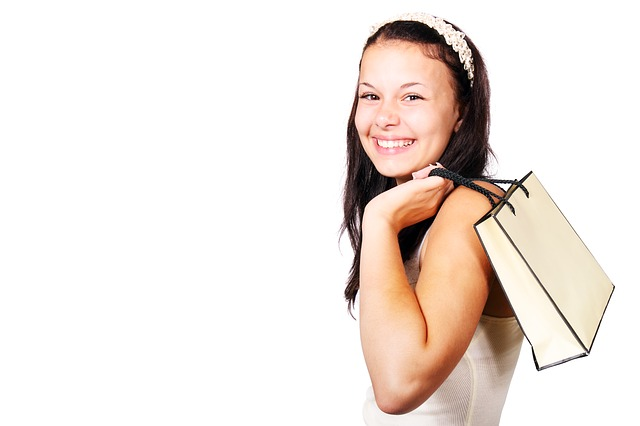 Of course, there are levels of knowing, and levels of skill. If you think of shopping like a sport (and you should, it's fun that way), then there are some people who could win gold for it. Others could be promising amateurs who put in a few hours of shopping at their club each weekend. They've got skill, and it can be a pleasure to see them in action. But they're never going to be bringing home the big prizes.
So if you want to jump from promising club-level shopper to top-level professional, Hall Of Fame shopping, listen up. There are some things that can help your dollars go even further. You can enjoy deals on everything you're looking for if you apply some more logic to your purchasing. You can still shop for fun on your down time. It's good to keep your eye in.
Shopping Around Is An Obvious Rule. Take It To The Next Level.
Shopping around means different things to different people. If you've compared prices on the same thing in three different stores, technically you have shopped around. If you've hit up comparison sites for the best deals, you've shopped around (albeit lazily). If you have considered taking the same item in a different color or size, you have shopped around.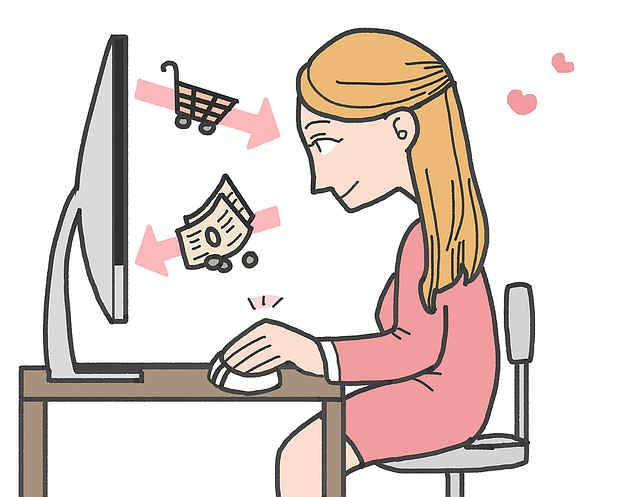 What you might not have considered is that shopping around got so much bigger when the Internet came into all our lives. For some people, research on bargains isn't even half done if you've looked at every store in town. Because the deal you get may be the best in town, but there are better ones in the world. And getting the best deal may mean getting international.
Take the UK, for example. Culturally similar to the US, so there is no real difficulty in researching prices. Tastes are similar in everything from clothing to chocolate, furniture to fitness. Just recently the UK public voted to leave the European Union, triggering a steep fall in the value of the pound. This meant that overnight, shopping in the UK got a lot more attractive to everyone outside it.
Some UK stores and businesses ship to the US, but others don't – it's not cheap for them to do so especially in the wake of the vote. However, you can always use an international mail forwarding service or shipping service. They'll take delivery of your item and send it on to you. You don't need to become an expert in international shipping law – you shop, they'll sort out the logistics.
Returned Does Not Mean Damaged. Deal With It.
People do still, and always will, have their hang-ups about buying "used" items. And it's understandable, of course – you don't want to wear something that has already been worn by a stranger. However, not all returns are items that have been used. Very frequently it is a simple case of someone buying two of the same item in case one arrived damaged. When the items arrive in good condition, one goes straight back.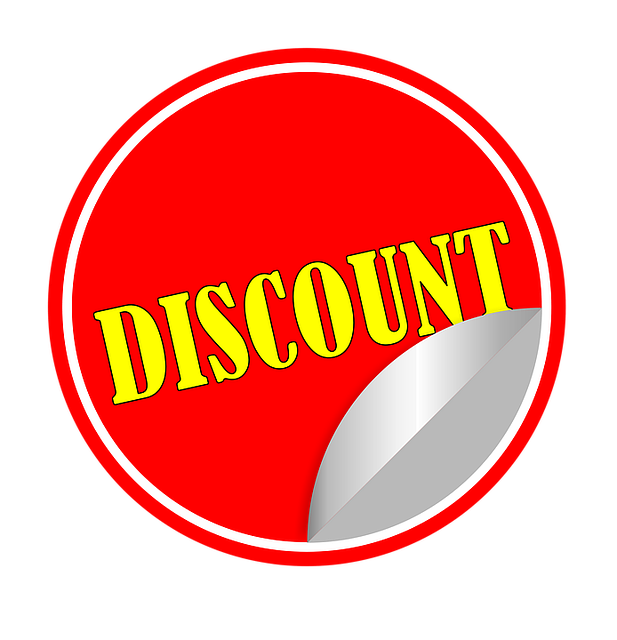 Because companies cannot sell items as new twice, they will then sell the returns for a cut price. Often the saving will be quite steep, too. So you can quibble with yourself over whether you feel quite right buying a return from somewhere, or you can do the math. It is fine to want some things to be entirely new. But the more items you buy at a cut price, the more you'll have free to spend on the real knockout items.
With a seller like Amazon, for example, they will have a condition rating on all items that they sell. If you don't want to receive anything that looks used at all, only go for things that are rated as "like new". Only you will ever know that it wasn't completely new, and if that really bothers you go on and pay the full price. But you'll never make a professional shopper with an attitude like that.
If You Don't Ask, You Don't Get.
There is an attitude that haggling over price is somehow uncouth or ill-mannered. The same attitude prevails toward asking for a discount on a slightly damaged item, or asking for compensation. The truth of the matter is that sometimes businesses will be prepared to sell an item for less because a sale is better than no sale. You need to know when to deploy your negotiating skills and when to leave it, of course.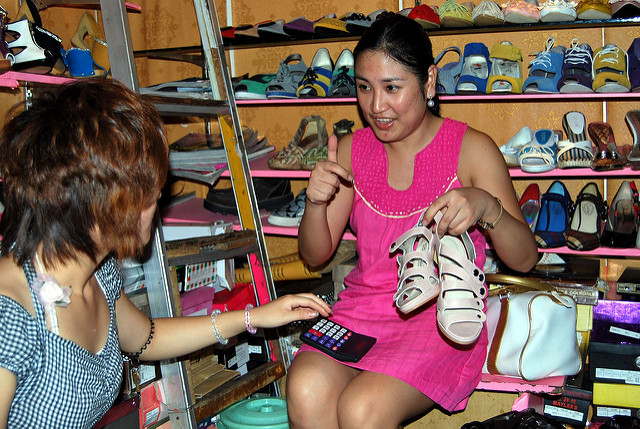 If you pick up an item in store and it has been dented, scratched or otherwise damaged, then you're entitled to ask for some money off. This obviously doesn't apply to dresses or other clothes. With that said, sometimes a purse with a damaged zipper on the inside will be slashed in price. You can't see it, neither can anyone else, but if you point it out at the till you can get money off.
It's worth learning a little about the policies that different retailers have. Word has it that some stores will give money off if you're polite in your dealings with them. So not only does courtesy cost nothing, in fact it can give you a real boost in terms of prices. To put it simply, you're obviously going to have a better chance of a better deal if you are nicer in the way you ask for it.
If You Have Inside Knowledge, Use It
There can be very few of us who do not have some experience of working in retail jobs or do not know someone who does. When you have been working in these jobs for a while, you become aware of what calculations are done behind the scenes. For example, if you are not happy with the level of customer service you have received, you can complain and often receive a discount.
Now, the amount of that discount, and its flexibility, varies between retailers. And this is where a little inside knowledge can come in very handy. Different retailers have their own sliding scales for what can be compensated and by how much. If you've been waiting on delivery and the date for that delivery has slipped, then depending on how far it has slipped you can get more off.
We are living in an age that it obsessed with customer service – and for good reason, as it drives people's perceptions of a business. So if you have genuinely had a negative customer experience with a business, you're entitled to recourse. Take your issue to management and ask what they can do about it. Be courteous, but don't be put off by "no".
One word of advice, however. If you have inside knowledge, do not assume that it extends to all similar businesses. Do not play the "I know how this works" card, because with some businesses you will not know. And the more you play it, the more resistance it will meet with.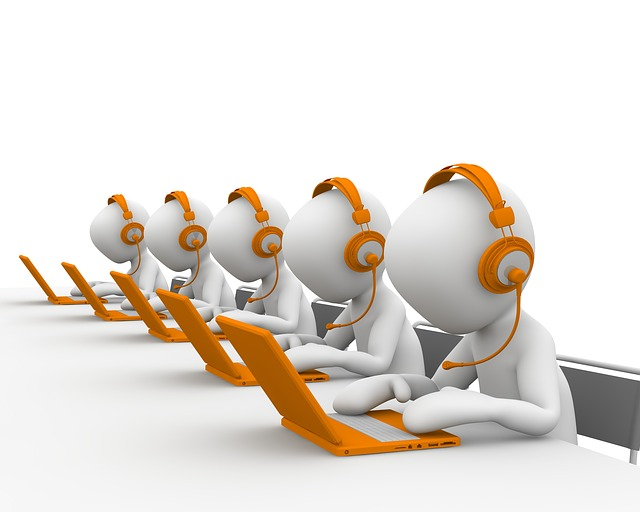 So if you're on the phone to a call center and you hear yourself saying "I know there's a manager sitting at the end of your row. Put him on.", apologize immediately. You have absolutely no idea who is where in their office. You do not have the right to speak immediately to a manager. And you may be putting someone's job, or at least their performance review, under threat by insisting they go against their training. It's not a good way to win friends and get a good deal.
We all deserve good deals, and we all can benefit from putting the effort in to get the best deal possible. Putting all the knowledge you have gained from years of shopping into effect, and fusing it with a few extra tips, you can get results. There is no reason you should ever pay the first price you are quoted. In this internet age, you can comparison shop in moments – even across oceans.
Take the time to really plan out any big shop. If you have had negative experiences with a retailer in the past, don't be afraid to parlay that into a better deal this time. But know who you are speaking to, and which buttons to press. Do not, ever, get the best price in a way which makes someone's job harder. Quite apart from anything else, if the nice ones get fired they get replaced by more "efficient" staff. That's bad for you.
You hopefully now have more knowledge than you did before you read this. Put that extra knowledge to work and get yourself the deals you deserve.