Bullying is an epidemic. One in four kids in America is bullied in school, and 160,000 kids skip school every day just to avoid the pain of being picked on. The solution to this problem is to treat the cause, stopping it before it starts and treating the pain of both the bullied and the bullies with empathy. Empathy can not only build bridges and strengthen friendships among kids, but it can increase their creativity and leadership skills. Social-emotional education is an important part of the formation of every child, and learning about the concept of empathy is a vital aspect of social-emotional education. We often think that empathy is something you are born with or without, but the truth is that empathy can be taught. Building strong empathetic habits early in life can help to create more empathetic leaders for the future, which will only make the world a better place.
Children Mending Hearts, a national nonprofit organization based in Los Angeles, is dedicated to doing whatever it can to ensure a kinder future. With a mission of teaching children empathy in schools through arts programming, social distance added a degree of difficulty to the work they were doing. When CMH teachers were no longer able to go into schools and work hands-on with students due to the COVID 19 pandemic, they chose a different path and created I Choose Empathy, a free resource for parents and educators to keep the empathy flowing.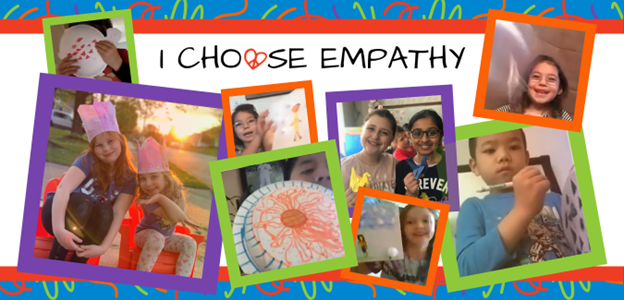 When you and your children visit the I Choose Empathy website, you'll find fun, engaging activities kids enjoy that can help bring more empathy to your child's life and build habits for a brighter, kinder future. In addition to entertaining art projects, reading guides, and games, the site has recommended videos, quotes about empathy, and random acts of kindness.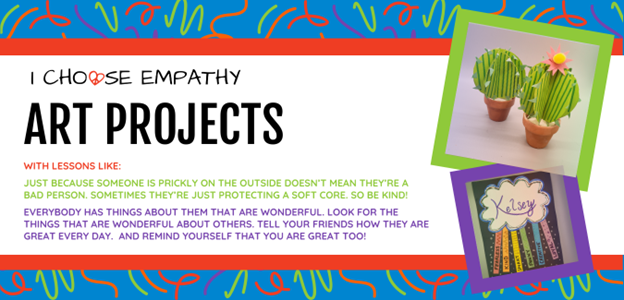 Art can be a fantastic way to keep kids busy and engaged! I Choose Empathy has a great page for art projects of all different types, each with full instructions, materials lists, and an empathy lesson. There are over 200 projects to choose from with easy-to-print PDF instructions, so you and your kids can be busy and enjoying yourselves for weeks!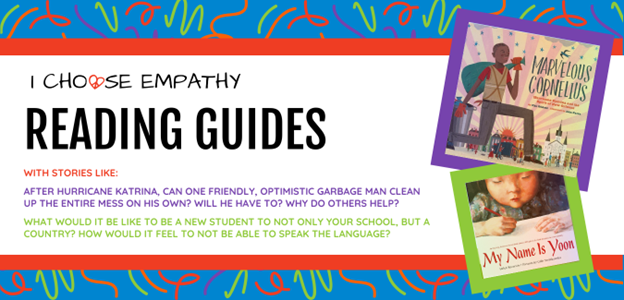 The site also features reading guides for nearly 100 of popular children's books. While the books themselves might not be challenging for your kids from a reading point of view, it's the perspective altering questions that focus on empathy and compassion that are the focal-point of these guides. Some of the book guide pages include read-along videos (in case you don't have the books at home) and all include links to art projects that can go along with the book. It's fun paired with learning with a dash of kindness!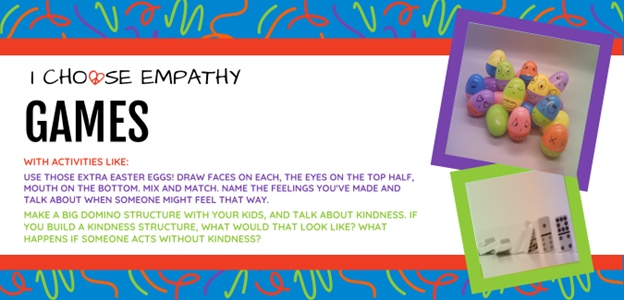 There are many games and activities as well, all of which are aimed toward increasing empathy and compassion in kids. Some are group oriented and might be difficult to play one-on-one, but most can be adapted to do with your kids at home! The games and activities are a fun way to mix things up and start interesting conversations with your kids.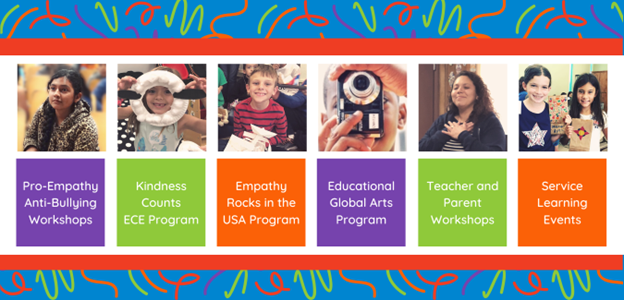 Children Mending Hearts also has a multitude of in-class programs that have been successful over the last several years and will be available for the 2022/2023 school year. Empathy Rocks in the U.S.A. is an eight lesson curriculum for third through fifth graders that teaches empathy through current events. Each lesson culminates in an art project, with the final art also being a service-learning project. After using the program, 100% of teachers said that their students were more likely to act empathetically without prompting, and 96% said their classroom climate improved. Many teachers continue the program every year.
There is a similarly structured program, Kindness Counts, for preschool through second grade students. Kindness Counts has the teacher read a story to students, asking empathy questions throughout, and then finishes each lesson with an easy, fun craft. Students and teachers alike love the lessons, and often students can refer to the stories to solve real world problems they face in class.
Children Mending Hearts will continue to add more art, games, reading guides, and more to keep the empathy growing! They want I Choose Empathy to be just as impactful as their other programs so they can continue to spread empathy across our nation. Make sure the empathy education we could all use starts at home by finding activities that your kids will love. Let's work hard to help all kids grow into caring, compassionate people. Check out I Choose Empathy today!