Living in the suburbs allows one to be creative and take charge on how their homes look great and be secure. One way to personalize homes in a residential area is by installing fences that matches the tastes and style of the property. Popular types of fences are often made from wood, plastic, metal, or wires.
Now, homeowners and designers have the ability to mix and match with their choice of fence style.
Wooden Picket Fence
Homeowners thinking of what kind of fence to install for your suburban home, particularly in their front yard can try the ever-popular picket fence. This type of fence is often made with wood but other types of material can be styled to look like a picket, too. This is often considered an iconic American home feature, seen in homes within quiet neighborhoods or homes near beaches like in San Diego. A local San Diego Fence Company we spoke to says classic white picket fences have been a mainstay in beach cities and towns around the United States for years. It usually stands up to four feet tall, but can be adjusted to a lower or higher height (for those looking for more privacy). It is a great match with flowerbeds or well-tended gardens in the lawn.
Aluminum Fences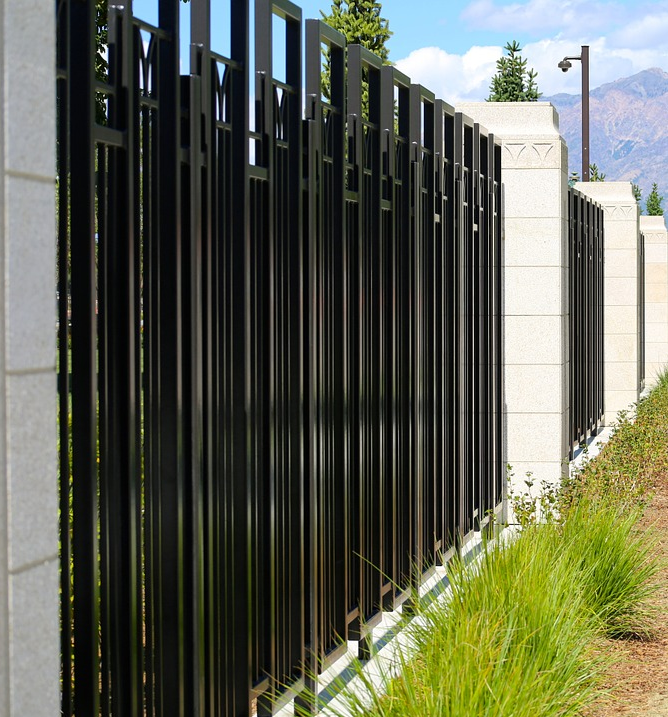 Try aluminum fences for lightweight, almost maintenance-free fences. Aluminum does not rust and can be cleaned by just wiping. This is a great material for more modern or industrial-looking houses with lots of metal or dark colors in the architecture. A popular type of commercial and residential aluminum fence is the Appalachian-style with blunt arrow head-like shapes on the stake railings.
PVC Fences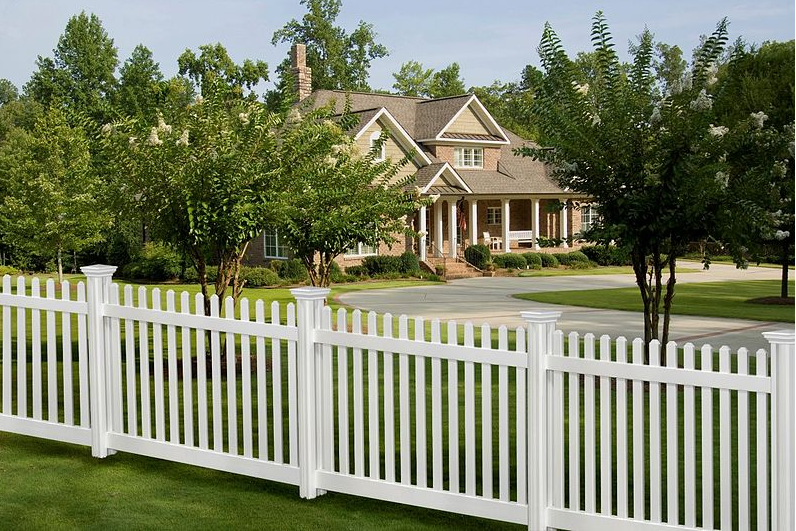 One way of having fences without breaking the bank is with PVC-type fences. Often made into white panel-style finish, the PVC (Polyvinyl chloride) plastic material is a lightweight alternative to wood or steel. With the fence being plastic, homeowners can expect it to withstand the elements like rain, sun, or wind but should be maintained with paint or varnish in signs of weathering.
Wrought Iron Fence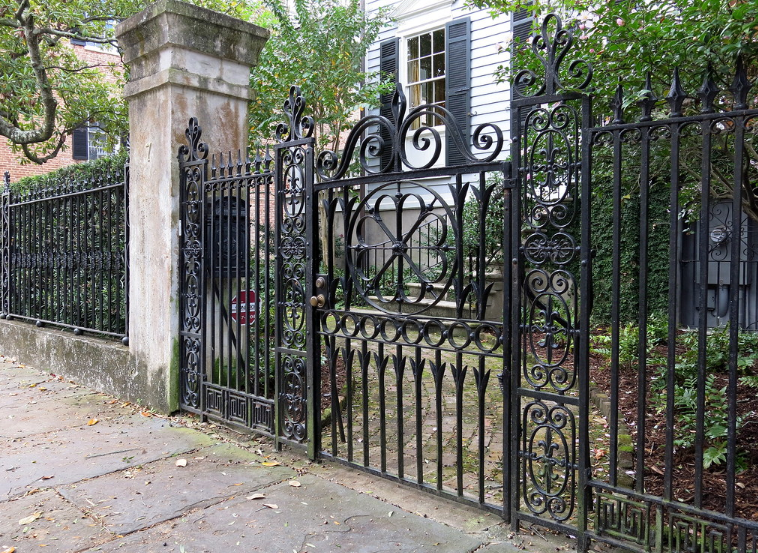 A wrought iron is a type of malleable metal containing mostly pure iron. This is the type of fence often seen with brick foundations with vintage-looking designs and feel. It requires more maintenance like sanding and repainting as iron can get rust, too. It is a bit more expensive than the rest but offers good aesthetic.
Chain-link Fence
Chain-link fences are often said to look like chicken wire fences. It is a good choice for people who prefer their homes more secure. It is cheaper than wrought iron. While chain-link fences do not offer the aesthetic values of other ornamental fences, it is good for security as it is see-through (no chance for trespassers to hide) and can be installed high enough so it is not easy to climb.