Disclosure: I received this product in exchange for my honest review, all opinions are my own.
I have watched Family Feud for as long as I can remember. I have many great memories watching it as a child and through my growing up. Especially fond memories of watching it with my grandparents on both sides of my family. I have never owned the game though. Now I do! This is going to be a definite game choice for New Year's Eve this year with my family.
I have always thought that was fun to say. Now with the 40th edition of Family Feud I can! You will enjoy owning the 40th edition for hours of fun with the whole family.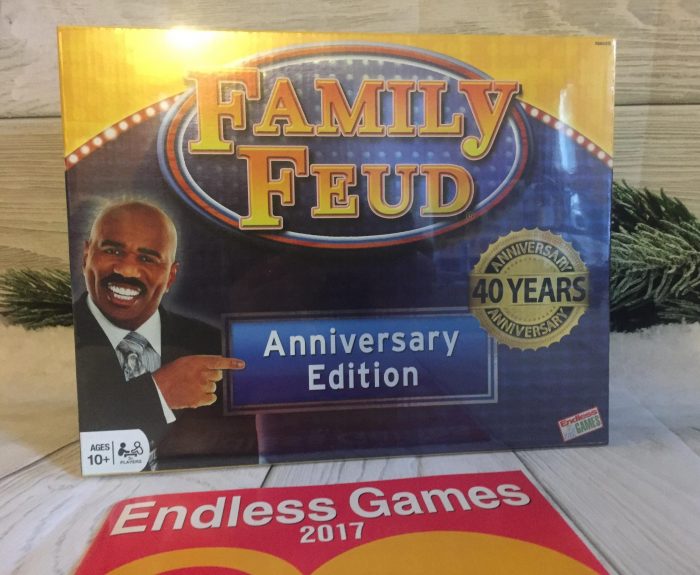 What is included?
Contents
1 Classic Family Feud game console with grid cover
1 Scoreboard with sections for Face-Off and Fast Money Rounds, Totals and Strike Indicator
1 Wipe-off Marker
1 Instruction/Question Pad with over 500 Family Feud Survey Questions.
With over 500 Family Feud Survey Questions, it will never get old. You will enjoy seeing others guess and either get a big fat X or actually rate on the board. You will feel just like you are there on stage minus Steve Harvey that is.
This game is geared for 3 or more players. Ages 10 and up.
Family Feud is not the only game you will find on Endless Games website, so make sure you visit! Also, visit them on their social media below.
Facebook | Twitter | Instagram | Pinterest | YouTube