With school starting in NY I feel that dreaded feeling of "Back to School". Oddly none of my kids are going back, (well except my daughter who went back to college). But I have a niece and a nephew that are going back to high school and a granddaughter and a great niece that will be returning.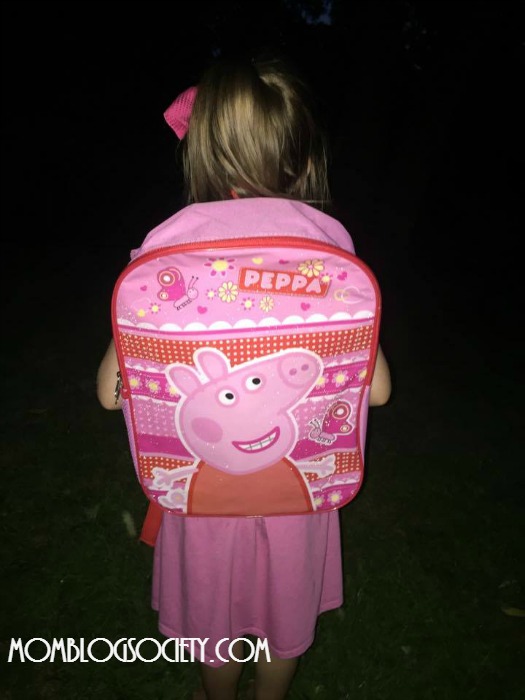 What I am excited for this year for school is the school supplies from Peppa Pig, and the fun DVD and Peppa Pig backpack. The DVD is called Peppa Pig Sunny Vacation which you can purchase on Amazon. Also what child wouldn't love to come home to George waiting for them to tell George all about their first day!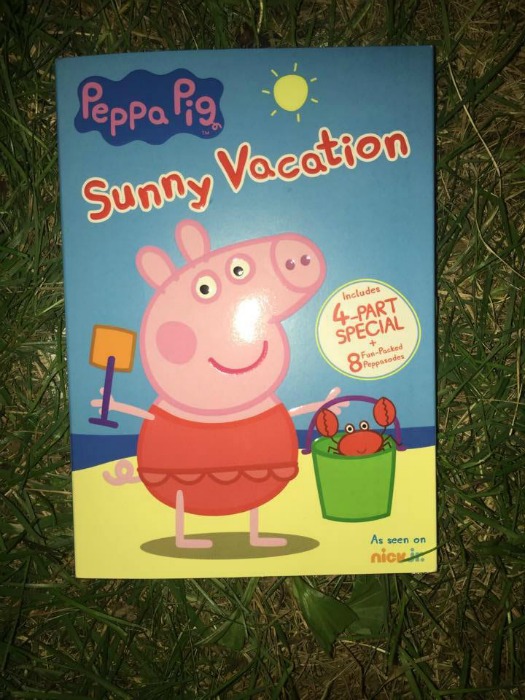 About the Movie:
Peppa and her family are making a big splash and having fun in the sun in the newest Peppa Pig DVD from Entertainment One and Twentieth Century Fox Home Entertainment, Peppa Pig: Sunny Vacation! Celebrate the summer along with Peppa, George, Mummy Pig and Daddy Pig on a sunny vacation abroad. Kids and parents alike will love the four-part sunny special with 8 additional super fun-filled peppasodes!
I received the following below plus the Peppa Pig backpack above and plush George. Emma was all gitty when I handed her George. She said, "I just love him"!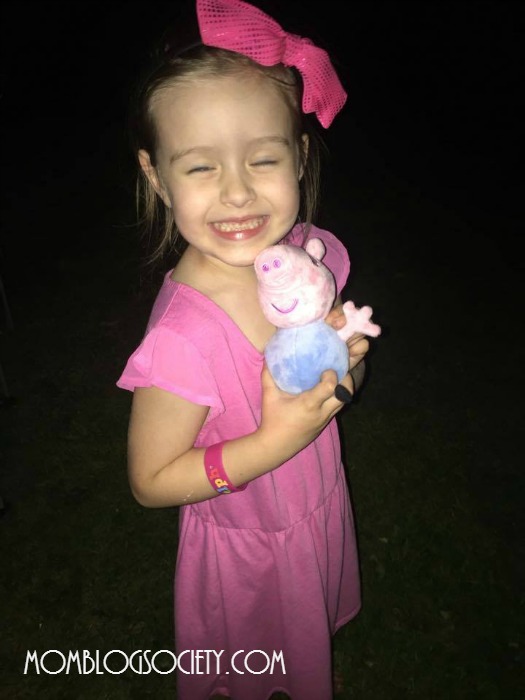 o One Peppa Pig Sunny Vacation DVD
o Four Peppa Pig coloring tote-books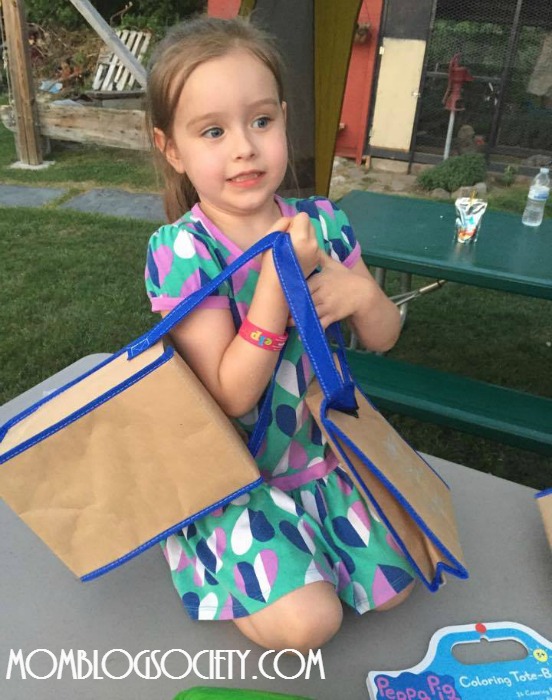 o Four oinktastic green lunchboxes
o Eight Peppa Pig notebooks
o Four Peppa Pig kraft lunch sacks
o One Peppa Pig's School Day book