There a quite a few home delivery meal companies out there, and while I have tried most of them, I have to admit that I am quite impressed with Chef'd. They're a start up company who is already doing it right. The ingredients were the freshest I've seen and the recipes were more than I expected. Their Motto "Cook like the pros and get Chef'd" is right on!
I receieved the Chef'd package right on Christmas Eve, so I decided to change up our Christmas Day dinner and made these two delicious recipes: Rack of Lamb with black rice and carrots and Beef Bourguignon with Mashed Potatoes and Green Beans.
Let me start out by saying, that had I known how easy Beef Bourguignon was, I would have tried to make it years ago!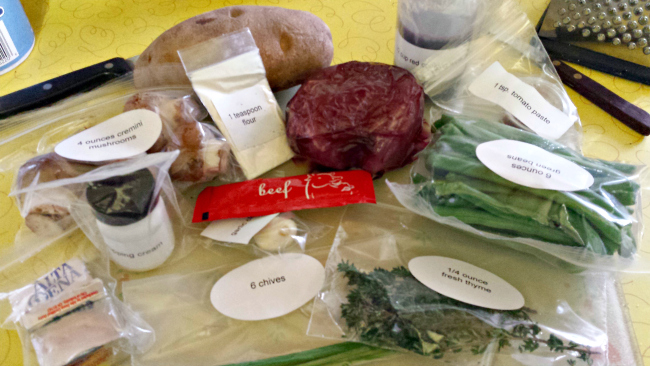 Just look at those veggies and herbs! They're all bright green, and definitely super fresh! What you don't see pictured above is also a slice of bacon and pearled onions.
I followed the super easy instructions and the end result was not only delicious but absolutely gorgeous too!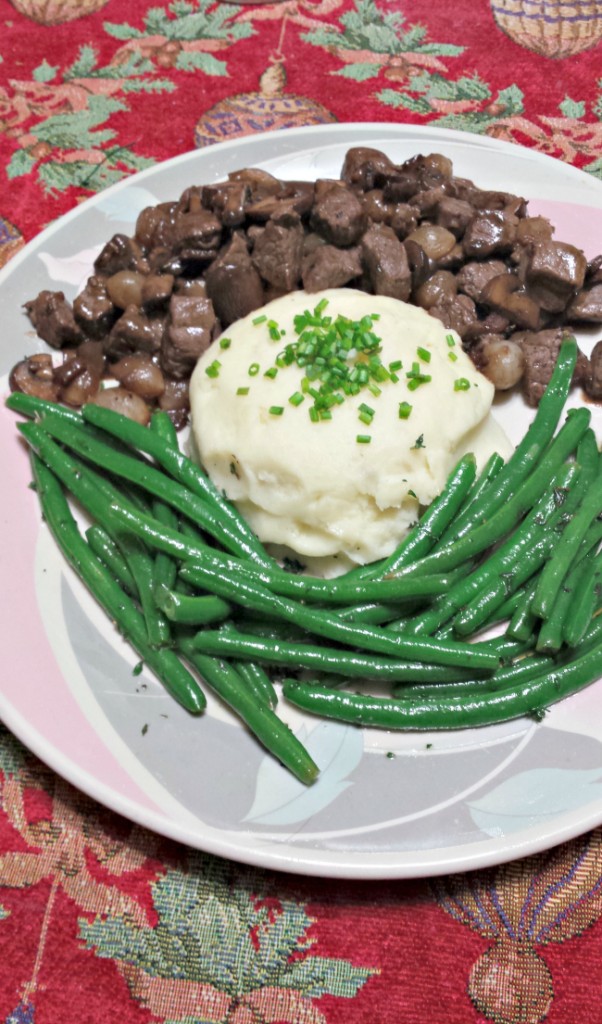 We love to serve family style and it was perfect. This meal is a 2 person serving, but I tell you what, I was able to serve four adults with it! Absolutely delicious!
Before I move on to the next meal, let's take a look at what Chef'd is all about and what they are trying to accomplish in every American Family's kitchen:
I love the variety of recipes they have and how gorgeous the end results are. As a foodie and a blogger, I know exactly what they mean when they say, "and it never looks like it does in the magazine." It's so true! It either comes out looking dull, overcooked, or under cooked. I'll tell you what though, they have the timing perfect and your end result will look just like on their picture!
Use Chef'd to either impress your family or your friends at a gathering.
If you've been to the supermarket lately, and you just happened to eyeball some lamb and then walked away, it's probably due to the price. I know this, because I've been there. I think this is exactly why Chef'd is an amazing investment. You get fresh meals delivered straight to your doorstep. You get to experience dishes that you would normally walk away from due to pricing.
Let's take a look at my Rack of Lamb with Black Rice Pilaf, Carrots and Greek Salsa Verde: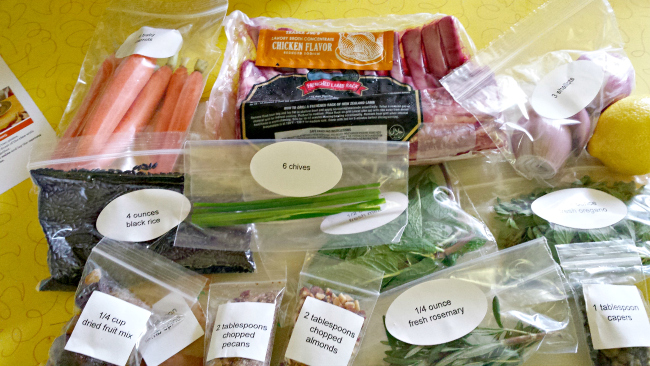 Again all the ingredients are bright and ready to get chopped up, diced, minced, seasoned and cooked! The foodie in me was/is in heaven. From start to finish it took me about 45 minutes, and the end result was to die for!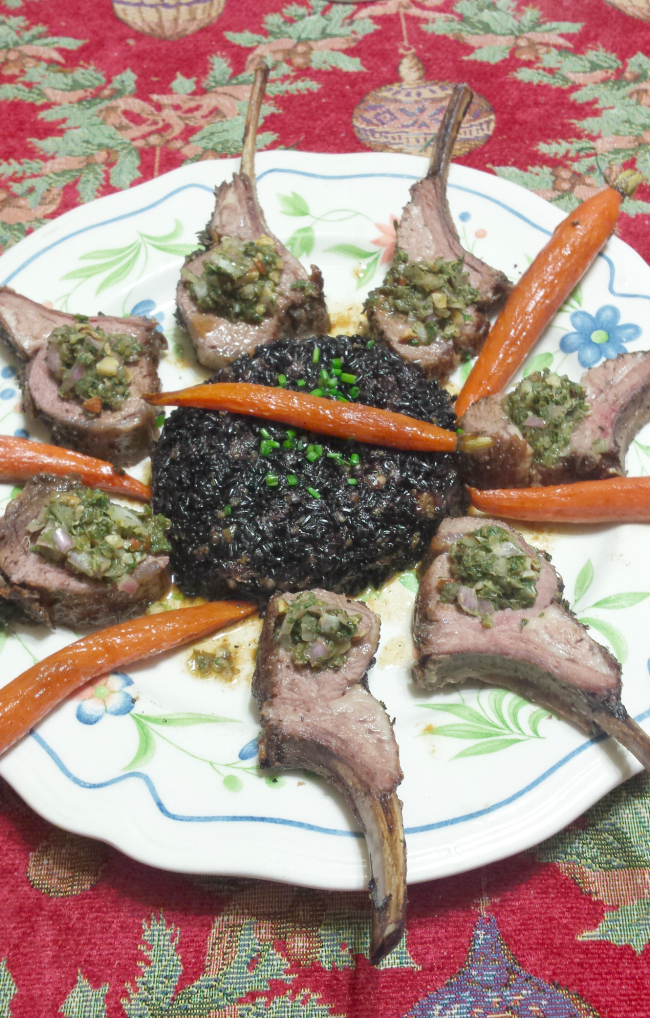 Again, I plated mine differently because we like to serve family style, but it's still beautiful plating if I do say so myself! I followed their instructions for cooking the lamb – it was my first time actually cooking a rack of lamb! – and it came out perfectly!
So do your friends and family a favor get yourself a Chef'd box and entertain them with a delicious, gourmet meal.
Just so you know they are currently funding on IndieGoGo and while they've met their goal, I would still support them by getting a box. You'll get an experience of a lifetime right in your own kitchen. Give 'em a shot!
Stay Connected With Chef'd