In celebration of National Salad Month in May, Earthbound Farm has created #Salad Sunday. The idea is simple – eat a salad for supper every Sunday! It's a great way to make Sunday suppers quicker, tastier and simpler.
Throughout the month, Earthbound Farm is sharing weekly themes and tasty new recipes, including recipes from some of the web's most inspiring food bloggers.
The first week kicked things off with Global Greens, which are salads inspired by international cuisines. Think Thai salad with Peanut Sauce and Shrimp, Strawberry, Avocado Salad with No-Mayo Green Goddess Dressing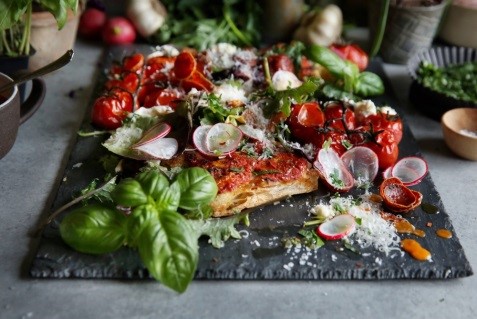 In addition to sharing unique and fun new salad recipes, Earthbound Farm is giving all at-home chefs the opportunity to join in on the fun. They've opened up their Pinterest board so you can showcase your favorite Salad Sunday creations for the chance to win a Salad Sunday Gift Pack, including a one-year supply of Earthbound Farm salad! You can enter through the Salad Sunday website.
To learn more about Earthbound Farm and Salad Sunday, visit www.earthboundfarm.com/salad-sunday or check them out on Facebook, Twitter, Instagram and Pinterest.