Having 3 children ages 1, 4, and 8 means that one of my sons and daughter-in-law, have many "battles to fight" on a daily bases with each child. These fights range from changing a diaper to picking up their bedroom. Thankfully, they will have one less fight thanks to Drawn to Discover!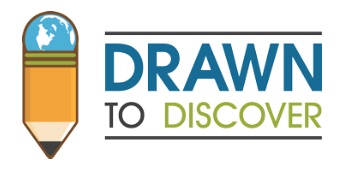 Here's what my daughter-in-law has to say about the program:
For my oldest child, academics come easily. He loves learning new things and most days you can find his nose in a book, but our one school struggle (besides homework) has been his handwriting. Connor's handwriting, especially when rushing, is barely readable, which causes some correct answers to be marked incorrect. To help with his handwriting, during this last summer, before 3rd grade, I would have him copy pages from books. This activity was not fun for either of us and caused a lot of complaining! If only I had known about Drawn to Discover…
Drawn to Discover is an awesome program that uses art to help children learn. The program is interactive, but not with mouse clicks or swiping, instead it is with pencils, crayons and paper. There are video tutorials that the child can watch and follow along on their own paper (in the beginning of each block there are papers to print off to go a long with each lesson). In the program there are 2 different levels and then in each level there are blocks. Each block has a number of lessons. The lessons are made to build onto each other and are intended to go in order. In each lesson there is a warm up where the skills are taught to draw/write the final product. The lessons are also designed, so the child could be at any level of skill and still benefit. For the newer users it is very helpful to pause or rewind the video to help them keep up. My children that tried out the program are 4 (in his first year of preschool) and 8 (in third grade). Both followed the videos intently with no issues.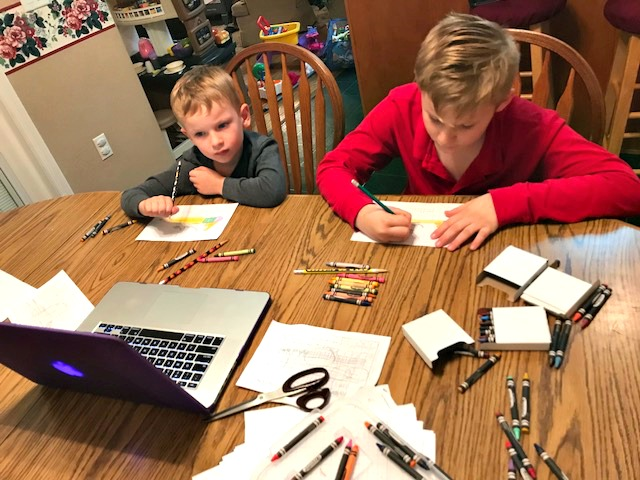 Drawn to Discover
Childhood interactive ENRICHMENT video lessons built to develop fine motor skills into cognitive growth.

Our video programs are built for home study and enrichment but are also suited for the classroom. Children can learn at their own pace and master each skill, strengthening their weaknesses and enforcing their strengths. Research has shown, by developing fine motor skills, children have a greater ability to learn, comprehend, and develop.
Both my 4 year old and my 8 year old LOVE the program. Once we get started doing the tutorials they do not want to quit. Watching how intense my 4 year old watches and tries when completing a video gives me hope that he will pick up so much needed knowledge for kindergarten. He is in preschool, but he isn't retaining what he is being taught, due to his anxiousness to go play or do arts and crafts instead of his work. How Drawn to Discover integrates learning into creativeness, I believe it will jumpstart his love for learning (with readable handwriting).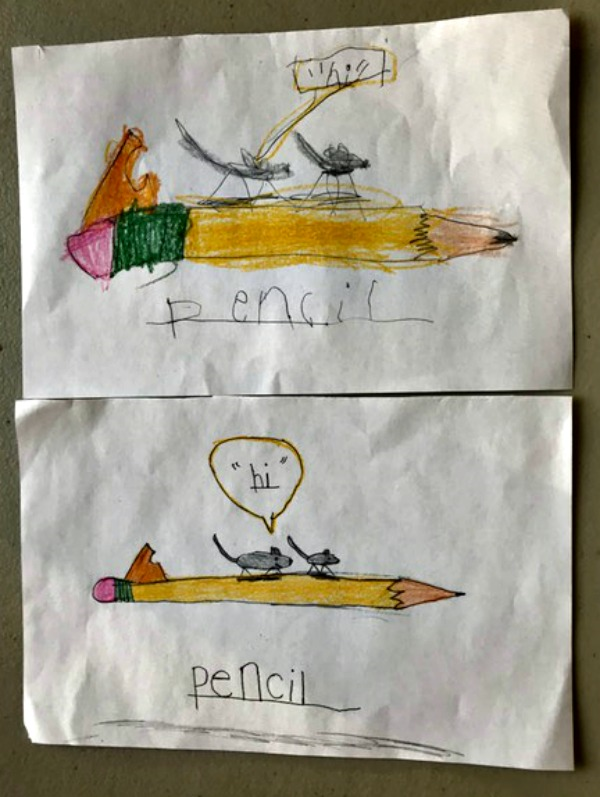 I personally like Drawn to Discover for many reasons but my top three are as follows:
First, the kids are getting drawing tutorials with out having to go onto YouTube kids (not my favorite website for my 4 year old… he always ends up on an odd show).
Second, I feel like the kids are learning something, without being fully engrossed in just a screen.
Third, there was NO ARGUING! My children were happy to do the program, asked for more AND during the lesson, due to them concentrating, they were both pretty quite and getting along. A miracle!
Beware, when starting this program, have a couple of sharpened pencils, a set of 64 crayons and a ream of computer paper ready. Don't fret… 64 crayons is not too many. Using Drawn to Discover will bring a love and appreciation to every color in the box and the kids will keep asking to learn more!
Learn More and Connect with Drawn to Discover: Website| Facebook |Twitter |Instagram |YouTube
Disclaimer: This product was received from Drawn to Discover for review purposes only. All thoughts and words in this post are those of the writer, who was not paid to endorse it. Only personal opinions are voiced about the product.