Double Dare OMG!
As women we all want to look and feel our best and we all have our own beauty routines. But today we are going to talk about a new product line that will have you saying OMG! over and over again. Having clean and shiny skin is every woman's dream and with the products from Double Dare OMG! Your face will look better than ever and is squeaky clean. Let's dive in and learn a little more about Double Dare.

The OMG! Mega Hair Band is the perfect accessory to add to any beauty collection because it keeps your hair out of your masks. The gentle, plush terry cloth material protects hair and skin from breakage and pulling which we all know hurts. They are available in pink, white, or black and at only $8 are an affordable accessory every woman needs at least one of.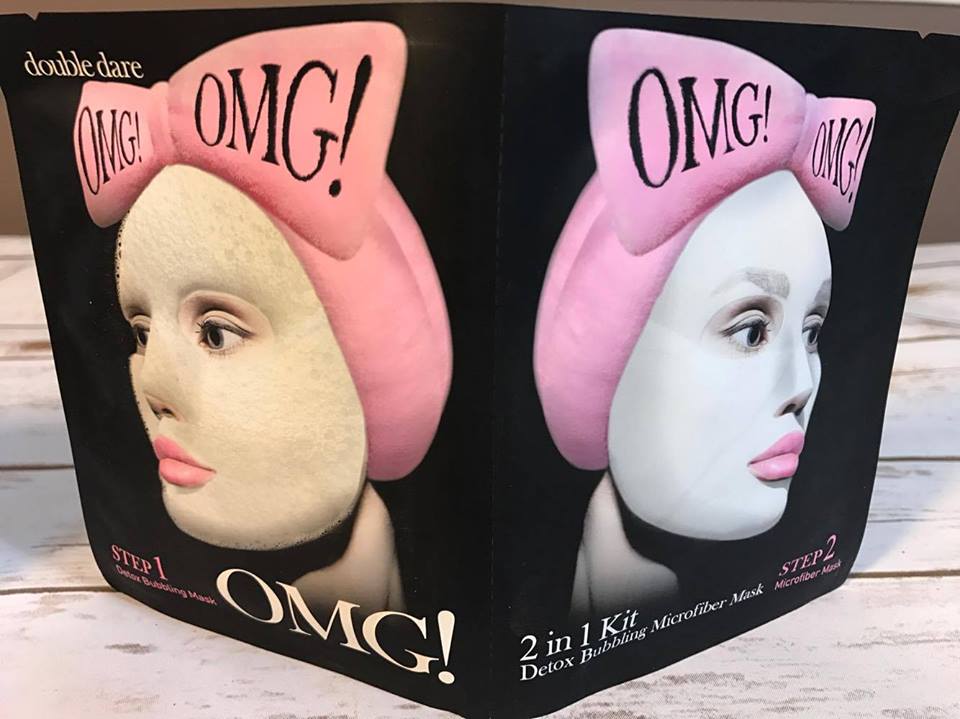 Why OMG!
Because their OMG! 2in1 Kit Detox Bubbling Microfiber is an effective effective deep cleansing skin care system as skin-care begins with the essential cleansing. Small carbonated bubbles stimulate and cleanse skin by removing all traces of oil, sebum, and dead skin.
The OMG! 2 in 1 Kit Detox Bubbling Microfiber Mask is only $6 making it the perfect "treat" for you and your skin. Turn your bathroom into a spa experience with the products from OMG! I promise that you will be in love with the results.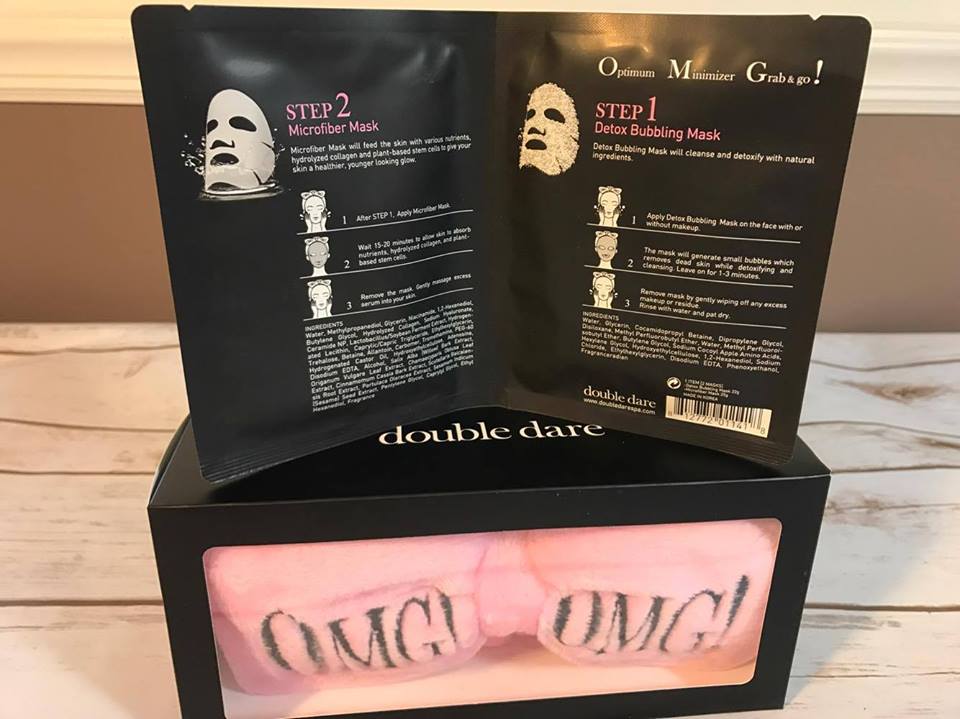 About the OMG! 2 in 1 Kit
STEP 1 – Detox Bubbling Mask Detox Bubbling Mask will cleanse and detoxify the face with natural ingredients.
STEP 2 – Microfiber Mask Microfiber Mask will feed the skin with various nutrients, hydrolyzed collagen and plant-based stem cells to give your skin a healthier, younger looking glow.
Learn more and connect with the folks at Double Dare socially:
Website | Facebook | Twitter | Instagram