Source:https://www.pinterest.com/pin/281543716940489/
Are you ready to give your outdoor living area a makeover? A luxury backyard remodel does not have to be expensive. Sometimes all you need is the appropriate nighttime lighting, patio furniture, and a little DIY magic to create your fantasy backyard. Check out these budget-friendly backyard design ideas to help you turn your yard into a gorgeous retreat.
Construct a Stone Path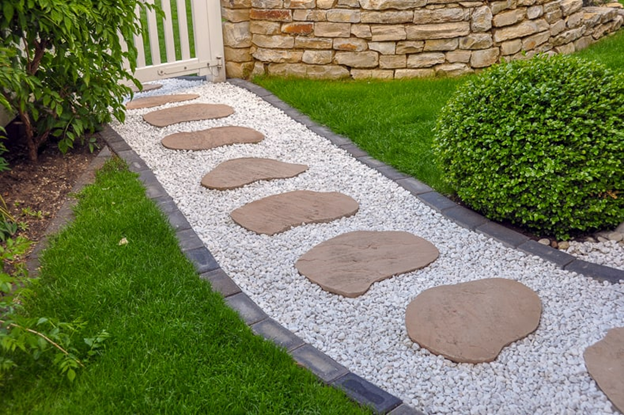 Source:https://www.pinterest.com/pin/14425661296643830/
With this awesome DIY backyard renovation concept, you can connect different portions of your outdoor living space! Create a clear path from your house to the pool or playhouse in your backyard by laying down mulch, bricks, or stones. Add yard decorations such as decorative glow stones or garden stakes to give your route some personality. You can also add gravel in between large circular stones for that informal, low cost and welcoming look.
Create Shade Using a Trellis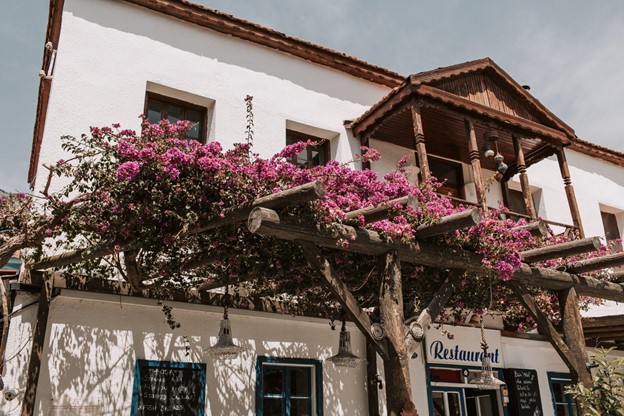 Source:https://www.pexels.com/photo/purple-flowering-plant-on-trellis-infront-of-a-building-7902925/
A trellis is an excellent addition to your dream backyard. A trellis has a distinct aesthetic that sets it apart from most other types of awnings. It has a sculptural and architectural design that might assist you add visual interest to a backyard that is otherwise uninteresting. Trellises come in a variety of forms, from simple, modern designs to intricate, elaborate, and magnificent constructions. It is very popular among gardeners because it gives a platform for showcasing the beauty of your plants.
Add Fancy Flower Pots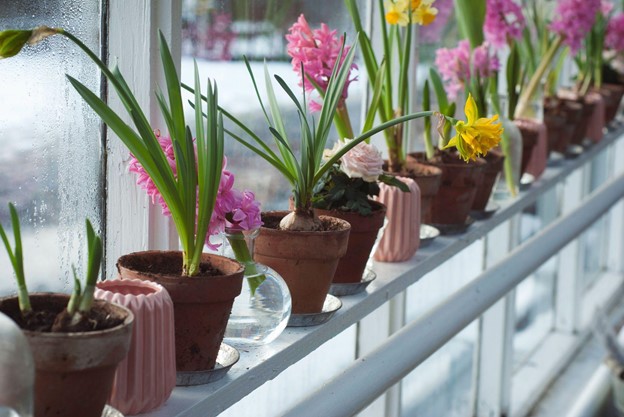 Source:https://unsplash.com/photos/h_-VPnLM_HE
This project is one of the basic landscaping ideas on this list and can be completed for a very low cost. For roughly $15, you can get a pot and a plant. Your flower pots and plants will be more expensive if they are more detailed and ornate. This requires almost no talent, so it's a good place to start if you're a first-time DIY landscaper. Plus, if you're unclear what you'll need or where to begin, simply contact one of the professionals at your local garden center for advice.
You can import exquisite flower pots from China. However, due to the vast supplier base there, you may want to contact a Sourcing Agent China who will source the pots of your liking and oversee shipping until they get to you.
Acquire a Fountain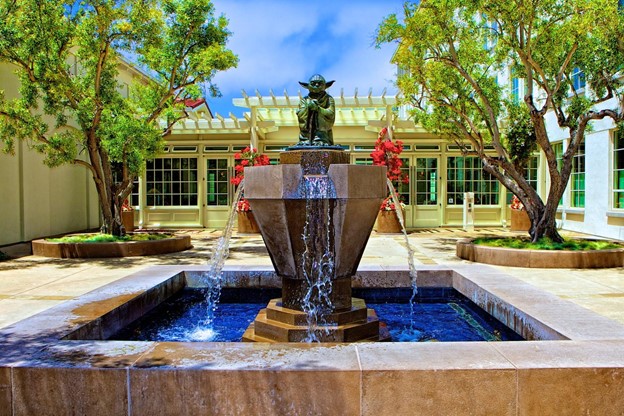 Source:https://www.pexels.com/photo/fountain-with-master-yoda-statue-200985/
In addition to providing calm sounds, outdoor fountains can mask and/or diminish the intensity of loud, disagreeable noises such as highway noise or noise from the neighbor's loud music. Even if you live in a busy part of town or live near neighbors who organize a lot of parties and activities, this function allows you to escape to the quiet of your yard or garden.
Invest in a Stock Tank Pool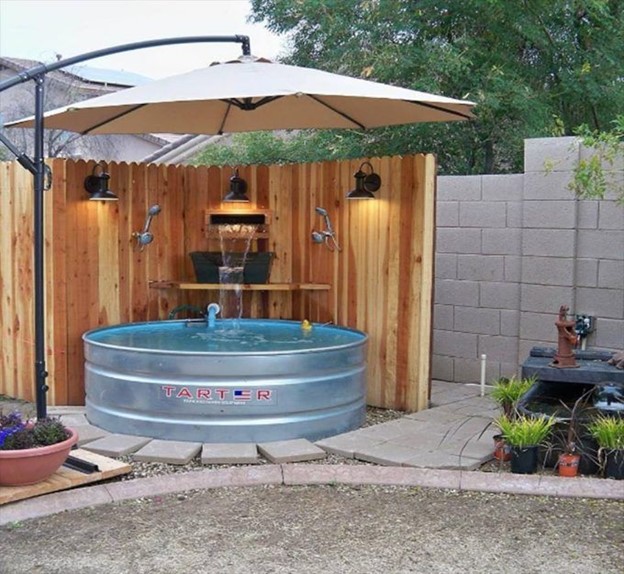 Source:https://www.pinterest.com/pin/5066618322347687/
A stock tank pool is a fun, low-cost, and adaptable way to add a pool in your backyard without taking out a loan. They're not as cheap as an inflatable kiddie pool, but that's not what you're looking for. Stock tanks give charm to your yard or outdoor space and are more discreet than the cheaper kiddie and above-ground pools, unless you enjoy the look of inflated blue stuff.
Just keep in mind that your deck must be solid enough to support more than 3000 pounds of water in that tank. That's a lot of weight. As a result, make the decks as strong as possible. There's a lot to be said about the silver metal tank's simplicity, DIY quality, and so on. In some ways, it's more enjoyable than a 'real' pool.
Create a Mood Lighting Set
Invest in outdoor lighting if you want to have one of the most attractive backyards on the block. To create a starry-night effect, drape string lights down from your trellis or across your outdoor living room. To provide soothing lighting, line any DIY patio or garden path with candles and lamps. Your home's inherent beauty and energy are enhanced by outside lighting. It draws attention to attractive elements, illuminates walkways, and creates a relaxing atmosphere. Consider all the features that deserve your consideration when thinking about outdoor lighting.
Plant Perennials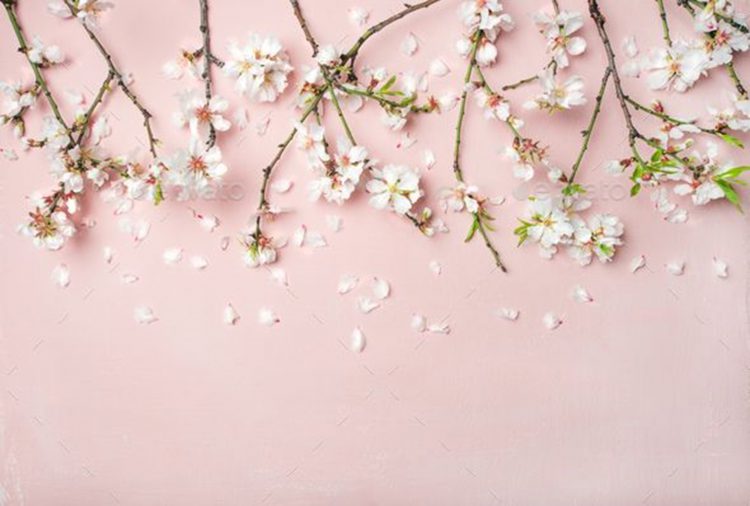 Source:https://www.pinterest.com/pin/12384967713509907/
Grow perennials, which provide color throughout the growing season. You'll save money and time in the garden because you won't have to buy and plant fresh annuals every year. Blossoms, day lilies, lavender, and coneflowers are examples of perennials. Perennials may cost more up front than annuals, but they will save you more money in the long run. If you are not sure how to go about this, get gardening tips from landscapers to know how to go about it.
Make Your Fence a Work of Art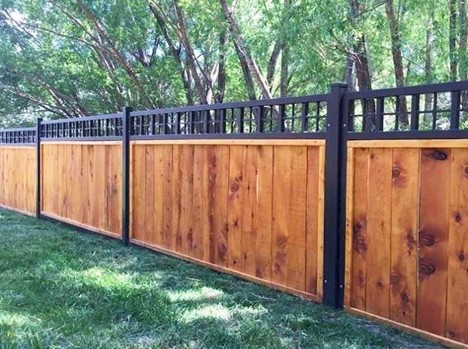 Source:https://www.pinterest.com/pin/199847302205602921/
A horizontal Plank Fence with Metal Posts is an option. The wooden design adds a rustic touch to any home, while the metal posts provide further stability. It's ideal for both security and anchoring applications. Your fences may be ripped down if you reside in a windy or storm-prone location because they were not properly anchored. The stacked wood slats add to the design's aesthetic richness while also increasing privacy.
Conclusion
Investing a little time and money in the landscaping surrounding your home can pay off handsomely. A well-kept, colorful landscape may boost the business value of your home if you are intending to sell it by increasing its appeal. Gardening and being outside can improve your health while also lowering your health-care costs. However, when all the plants, tools, and other materials are factored in, decorating and maintaining your yard can quickly become an expensive endeavor. These cost-cutting landscaping ideas can help you save money and make better use of your gardening funds.