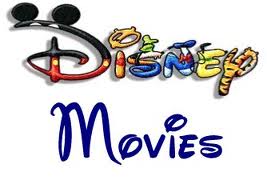 In my home stocking stuffers are one of our holiday rituals. Every year on Christmas Eve we go stocking stuffer shopping. We seek out unique and fun gifts and stuff those stocking jammed pack with fun! And on Christmas morning we can't wait to dig into those stockings.
This year, I found some stocking stuffers early! My family loves  Disney Movies, they are an all time favorite in our home. This year we will be adding Disney Winnie The Pooh A Very Merry Pooh Year, Disney Planes, and Disney Monster University!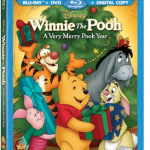 Disney Winnie The Pooh, A Very Merry Pooh Year! In honor of the 30th Anniversary Special Edition Winnie The Pooh: A Very Merry Pooh Year as it released on, November 5th, for the first time on Blu-ray™ Hi-Def! What a classic to bring into your home. My babies love Winnie The Pooh and spend countless house watching it over and over, and yes over and over. Winnie the Pooh is one of those  all time classic movies that you pass down from generation to generation. It's sure to warm the hearts from those 1 to 101. I remember sitting on my grandpas lap watching Winnie the Pooh when I was a little girl. I'm thrilled to be able to experience such a heart warming adventure with my little one!


Winnie the Pooh: A Very Merry Pooh Year Clip:
Another all time favorite in my home is Monsters University which was released -Disc Blu-ray + DVD + Digital Copy) (Widescreen) October 29, 2013.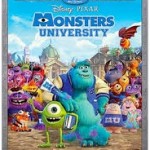 Disney-Pixar proudly presents the hilarious story of how two mismatched monsters met and became lifelong friends in a movie screaming with laughter and oozing with heart. Ever since college-bound Mike Wazowski (Billy Crystal) was a little monster, he's dreamed of becoming a Scarer – and he knows better than anyone that the best Scarers come from Monsters University (MU). But during his first semester at MU, Mike's plans are derailed when he crosses paths with hotshot James P. Sullivan, "Sulley" (John Goodman), a natural-born Scarer. The pair's out-of-control competitive spirit gets them both kicked out of the University's elite Scare Program. With their dreams temporarily dashed, they realize they will have to work together, along with an odd bunch of misfit monsters, if they ever hope to make things right.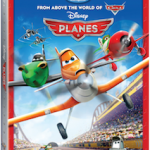 And last, but certainly not least is Disney Planes! Niko has been know to watch this movie in his bed at 3am Which may be funny in prospective, but it's NOT! On the weekends, I let the kids put a movie on in their rooms at bedtime. The idea is to fall asleep watching a movie. Well on more than one occasion Niko has woke me up in the middle of the night crying because Planes turned off and he can't get it to turn back on! I'm not sure if he has been awake this entire time, or if he woke up and discovered it off. In any case, in years to come I'm sure I will laugh over this. But he just adores Disney Planes, so this year we are giving him is very own copy of Disney Planes which arrives on Blu-ray™, DVD, Digital HD and On-Demand on November 19th! He is going to be super excited!

Disney Movies are one of our top choice this year in our 2013 Holiday Stocking Guide!
Connect with the Disney Channel: Disney Channel | Facebook | Twitter

Disclosure: I received a free product from the sponsor to review. I received no monetary compensation and my opinions are my own and were not influenced by the sponsor.