Wondering what to make for dinner? Trying to think of a flavorful meal idea your family will love? Wish-Bone has the answer, with their delicious new recipes.
So, first of all, Wish-Bone has these new dressings called E.V.O.O., and as the name suggests, they're made with extra virgin olive oil, which is good stuff – made from the first pressing of the olives and all that – more importantly, it's delicious!
Moreover, they've got these fabulous "one-bottle-meals" on their website, which make one whole meal – a protein and 2 sides – using one bottle of dressing. There are recipes for each variety of the dressings, which include Caesar Vinaigrette, Roasted Red Pepper, Lemon Herb, Garlic Basil Italian and Sundried Tomato. I've included the Caesar Recipe below, but you can find them all at wish-bone.com.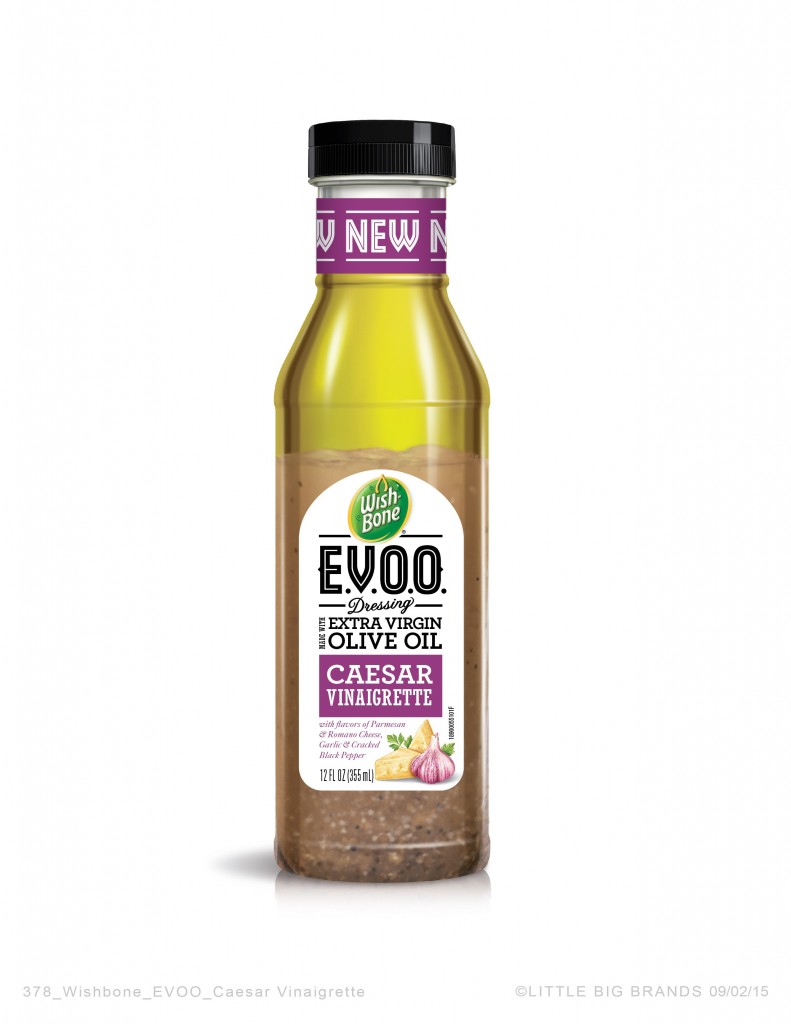 Crispy Caesar Chicken Breasts, Garlic Smashed Potatoes & Romaine Salad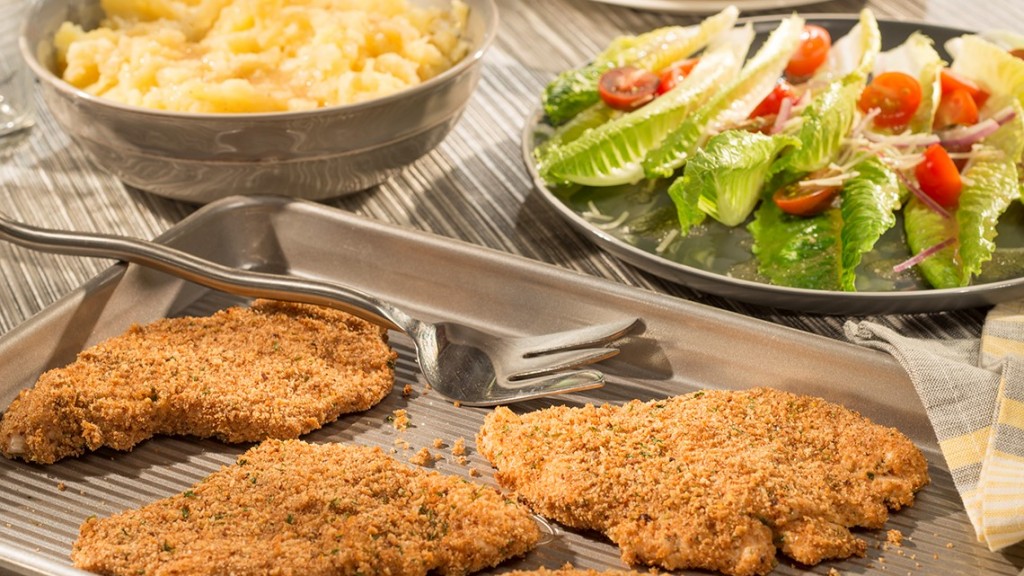 Prep Time: 20 Minutes
Cook Time: 20 Minutes
Serves 4
Ingredients:
1 bottle Wish-Bone® E.V.O.O Caesar Vinaigrette Dressing, divided
1 lb. boneless skinless chicken breast halves, cut in half and pounded thin
1 cup whole wheat seasoned bread crumbs
1-1/2 lbs. all purpose, Yukon or red potatoes, cut into 1-inch chunks
2 hearts Romaine lettuce leaves, stems trimmed
1 cup cherry tomatoes, halved
¼ cup thinly sliced red onion
¼ cup shredded Parmesan cheese (optional)
Directions:
Preheat oven to 400°F. Place breadcrumbs in pie plate. Pour ½ cup Dressing into shallow bowl. Dip chicken breasts into dressing then place in breadcrumbs, pressing down to coat. Arrange on baking sheet. Bake 20 minutes or until chicken is golden brown and cooked.
Meanwhile, place potatoes in a large saucepot and cover with water. Bring to a boil over high heat and boil 15 minutes or until potatoes are tender. Drain off water and add ½ cup Dressing. Mash until desired consistency.
Arrange romaine leaves on platter with tomatoes and red onion and drizzle with dressing and sprinkle with cheese.
These dressings work great as ingredients in a recipe, on top of a salad or as a marinade for your meats. The Lemon Herb is especially great for marinating shrimp!
Wish-Bone is really bringing the good stuff into your kitchen with these dressings.
Leave a comment below and share which E.V.O.O. recipe is your favorite.