When you're a young mother, the last thing that you want to think about is divorce. It's usually not something that we plan for or even consider until it happens. And when it does happen, there are so many things to deal with all at once, from custody arrangements to new living arrangements and child support payments. Here are some tips on how you can deal with your own divorce as a young mother and come out on the other side in one piece.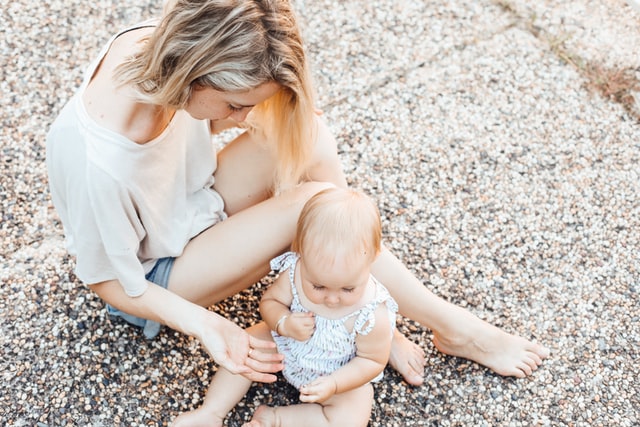 Identify Your Feelings
Divorce is an emotionally charged experience, and it's natural for you to go through a range of emotions. The first task in the process is to identify your feelings as they happen. Simply expressing what you are feeling, "I am angry" or "I am scared," for example, can help you recognize and work through them. You may not know when the feelings started or when they will stop, but identifying them in the moment can help you take control and move through them.
Also identify anything triggers you notice that bring feelings of anger, confusion, sadness, or loneliness. This way, it will be easier to develop strategies to deal with the feelings if you know when they are most likely to occur. If divorce proceedings and hearings are overwhelming you, consult with your divorce attorney in Columbia, Maryland, or a separation counsellor to discuss your options and how you can cope.
Find a Support System
One of the biggest things to remember is that you're not alone, and others are going through a similar situation with their own divorce. You'll want to get support from friends, family members, or any person who can provide emotional support as you work through the difficult process of divorce. You don't have to go it alone when you're young and a mother.
A strong support system will help you get through the day, whether that is by simply listening, or watching your children for a few hours so you can process what is happening. A strong support system will also help you navigate the coming challenges – finding a new partner, if you want one, or building your confidence and independence. Don't carry the weight of the world on your shoulders. Go out and find a support system to help you in this difficult time.
Take Care of Yourself and Your Children First
It's important to take care of yourself and your children first during this time. Make sure you have a place that the kids can call home (whether it is with you or the other parent) where they feel safe and loved. This may mean staying in your own house or moving into a new home. It's also important to maintain your children's physical health during this time. Continue to eat healthy, and get outside for walks and playing whenever you can., Provide your children with a space of their own, where they can feel at ease and let loose with their friends.
Finally, make a plan for your financial health as well. You will need to develop a budget and be realistic about your spending and savings plans. The last thing anyone wants is debt collectors hounding them for payments while going through the challenges of separation.
Spend Time With Other Mothers Who Have Been Through Divorce
Now that you've survived the initial shock of the divorce, it's important to focus on your mental and physical health. Spending time with other mothers who have been through a similar experience will be beneficial. Mothers from divorced families are able to better understand what you're going through because they have experienced it as well. You can look for support groups online, or ask your counsellor for recommendations.
Spending time with other mothers should be considered an effective form of self-care as it helps you cope with the divorce and separation. The benefits are many, including:
You'll feel less isolated because you're not alone anymore

You'll find people who understand what you're going through on an emotional level

You'll learn how to handle your emotions more effectively and develop problem-solving skills so you can move on from the past

Being able to share a good laugh with someone who understands what you're going through for stress relief
Get Involved In Activities That You Enjoy
Perhaps during your marriage you neglected to take part in activities you once enjoyed. Don't forget to find a way to get involved in those activities again, or find new hobbies that will fulfill you. When you are having fun, it can be easier to forget about your problems and just enjoy yourself with friends or loved ones. Try taking up a new hobby like cooking classes or painting lessons. Involve your children if possible, so they feel included too. Having something to do besides thinking about the divorce can provide a much-needed distraction.
You Can Get Through This
In conclusion, divorce is hard for anyone to go through, but there are ways of coping and healing from these circumstances without going into depression or becoming withdrawn. As a young mother, these steps can help you not only to survive, but thrive. Remember, it's important to find what works best for your situation and reach out for help when you need it.