Ditch the hormones for the most effective, all-natural fertility management solution for planning OR preventing pregnancy!
Plan or prevent pregnancy the all-natural, non-invasive way with daysy, the most effective, all-natural fertility management solution!
Daysy provides women with an alternative and hormone-free way to plan OR prevent pregnancy, by providing a quick and easy way to monitor fertility.
Using daysy is as easy as 1-2-3.
1. Wake up.
2. Take your temperature using daysy.
3. Within seconds, know your fertility status for that day, with daysy's easy color-coded system.
Does It Work?
Based on 25 years of experience, and several clinical studies, daysy predicts fertility with an accuracy of 99.3% (that's as accurate, or more accurate, than other tools including the Pill, the Shot, IUDs, etc.)!
The Science Behind daysy
Daysy determines fertility status by tracking the user's basal body temperature (BBT), the most advanced temperature sensor available (1/100 of a degree precision). The user's temperature is then automatically compared with daysy's proprietary bio-mathematical forecasting software, which is based upon data from over one million cycles. Daysy determines, analyzes and displays the user's fertility status (fertile, not fertile, not sure – still learning), through a simple color-coded system, displayed right on the device.
The Power of daysyView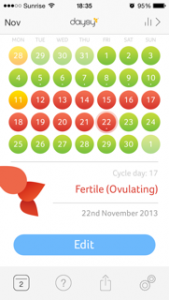 DaysyView, a free, mobile app that can be used to augment daysy or as a standalone tool for non-daysy users, is available for download in the iPhone app store. DaysyView tracks menstruation and ovulation cycles and provides users with weekly status updates, including a cycle forecast, temperature curve, and cycle statistics. DaysyView also allows users to share insights with partners and connect with daysy's expert team for advice and support.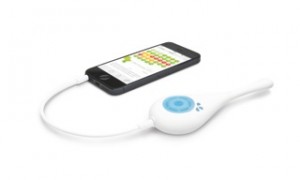 To learn more about daysy, please visit: usa.daysy.me
For a limited time, daysy is offering Mom Blog Society readers $30 off the purchase of their daysy! Simply enter "MOMBLOGSOCIETY" at checkout to redeem this promotional offer!
Connect With: Site | Facebook | Twitter