By: Wayne Elsey
At the end of this post, I'm pleased to have the opportunity to offer you a fun giveaway. We're putting the "fun" back in fundraising.
Did you ever have one of those moments that completely changed your life? It happened to me in 2004 as I watched with the rest of the world the aftermath of the Indian Ocean earthquake and tsunami. At the time, I was a senior executive at an international footwear manufacturing company. I knew I had to do something. I called upon everyone I knew and helped lead an effort to ship hundreds of thousands of shoes to those who lost everything.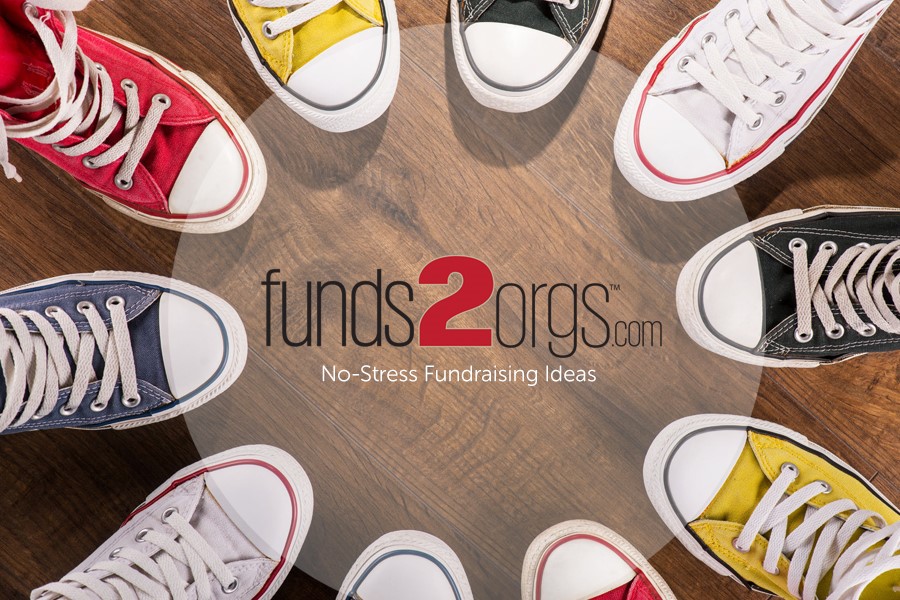 I did it again with Hurricane Katrina and with the Haiti earthquake. In all, through the years I helped ship over 17 million shoes to people affected by natural disasters.
These experiences and the ones I had as a father fundraising for my daughter's school and groups, in time, gave me an idea. I don't know about you, but I did not like selling candy, cookie dough and wrapping paper. I didn't like asking my friends, family and co-workers for money either. The experiences I've mentioned helped me develop Funds2Orgs, which became the leading shoe drive fundraising social enterprise in North America.
Essentially, I developed a way for schools, youth sports teams, parent groups, boosters, nonprofits and others to raise money in a creative and fun way. We've worked with thousands of partners across the U.S. and Canada. They've been part of the story that's helped us build a company with an A+ rating from the Better Business Bureau. You don't have to take my word for it, you can see for yourself what others are saying about us.
What we created was a fun way to fundraise. Instead of selling or asking for money, all that's you have to do is ask supporters for gently worn, used and new shoes. Funds2Orgs issues a check based on the total weight of the shoes collected. So that means the more shoes you collect, the more money you make for your fundraiser.
We knew we wanted to develop something that was unique, fun and engaging. And one of the key things we knew we had to do was not have any out-of-pocket costs because so many organizations and groups operate on a limited budget.
Funds2Orgs gives you a team of fundraising coaches to work with you for the whole shoe drive fundraiser.
We give you the shoe collection material (including rubber bands and bags), and the marketing material to promote your campaign.
A member of our driving team picks up the shoes from your location.
We issue a check within 2 business days of the shoes being received at our warehouse.
The experiences I had as a father, footwear executive and philanthropist helped my team and me develop a system that makes a difference in the world.
Shoe drive partners raise money with creative fundraising ideas.
The shoes collected are consolidated by us and shipped to micro-entrepreneurs in developing countries. They use the shoes for inventory in their small businesses.
The shoes from a shoe drive don't end up in landfills where they harm the environment and health.
If you're looking for some new fundraising options for your child's school, athletic team or group, perhaps you'd like to see what Funds2Orgs can do for you?
To help you get started, please take a look at this giveaway for prizes and fun!