Not so long ago, home appearances were pretty much solely about what we did inside. If your interiors were on point, then what did the outside matter?
In recent years, though, there's been a significant shift towards exterior focuses. From bright front doors to window boxes, we're slowly starting to realize that happiness at home is about how things look from the outside, too. In fact making curb appeal a priority at last is about your only chance at achieving the ideal finish and guaranteeing that your house stands out on the street.
As such, homeowners in their thousands have started to pay attention to all-important exterior improvements, like window repairs and even roofing solutions as offered by companies like Hometown Roofing. This is fantastic news, but it does come with one setback – the need for scaffolding.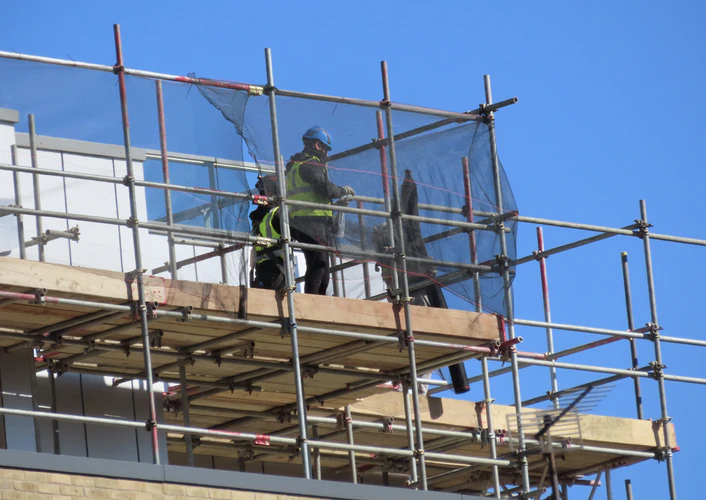 With few exceptions, getting your exteriors right means cladding your property in unsightly metal structures for at least the foreseeable. But, worse even than the issue of appearances is the fact that scaffolding can cost more than all your exterior focuses put together.
This alone keeps many homeowners from finally achieving the exteriors they want. Floor work such as yard improvements is, of course, still possible, but that's hardly impactful enough when the rest of the picture leaves things lacking. That's why we're here with the fantastic news that you can cut costs on scaffolding if you turn your attention to doing so.
There's no getting around the fact that even cheap companies in this area will have little choice but to charge you per day that your scaffolding is in place. But, bearing that pointer in mind can see you saving in the following ways.
Look for companies that offer scaffolding as standard
While there are some instances when you may need to seek scaffolding independently of any work you're having done, it is possible to find companies that offer this addition as standard. Admittedly, you will still need to pay for the overall cost of the addition, but such companies typically provide the best deals possible in this sense, working so closely as they do with scaffolding firms. As such, this is always a better option than paying for repairs/renovations while also forking out for private scaffolding erections.
Simply make sure that you're clear, before work starts, on who exactly the responsibility of scaffolding falls to. In general terms, a company will let you know in advance if this is something they take care of themselves and will always factor for this cost in their overall invoice. If that information is missing, then they're likely expecting you to arrange things yourself, meaning you might be best off looking elsewhere or trying another of our suggestions.
A comprehensive exterior approach
Whether an outside company is taking care of scaffolding for you or you're having to arrange matters yourself, it's worth noting that taking a comprehensive approach towards any exterior home repairs at this time is also a good idea. While you will want to double-check insurance matters and such, the more you can get done while that scaffolding is in place, the less you're going to pay in the long-run. After all, you're only paying per day right now, and that amount shouldn't ever increase depending on the amount of use your scaffolding gets.
Instead of worrying about scaffolding again down the line, then, think long and hard about any possible job that you could take care of while it's already in place. That means getting your roof checked, considering replacing any windows, and even thinking about whether your chimney needs rendering. You will, of course, need to check with the company in question if they're providing the scaffolding in the first place, but the chances are that they won't have any objections to you making full use of the structure while it's in place. And, that could save you from having to worry again for as many as ten or twenty years if everything runs smoothly.
Always prepare where you can
Remember, too, that scaffolding costs are typically worked out per day. As such, wasting time with things like window cleaning, weed removal, and the like is no way to get the most for your money. Instead, you want to rest easy that the professionals can get straight to work the second they set foot on that structure, and hopefully finish whatever they're doing in two or three days.
With that in mind, it's always worth prepping where you can before scaffolding installation. Of course, you'll need to put your safety first here, but simple things like using extendable window cleaners in advance, or even finding ways to use weed killer from where you are can make all the difference. Just like that, you could remove as many as one or two days of scaffolding requirements, and save yourself a not-so-small fortune in the process.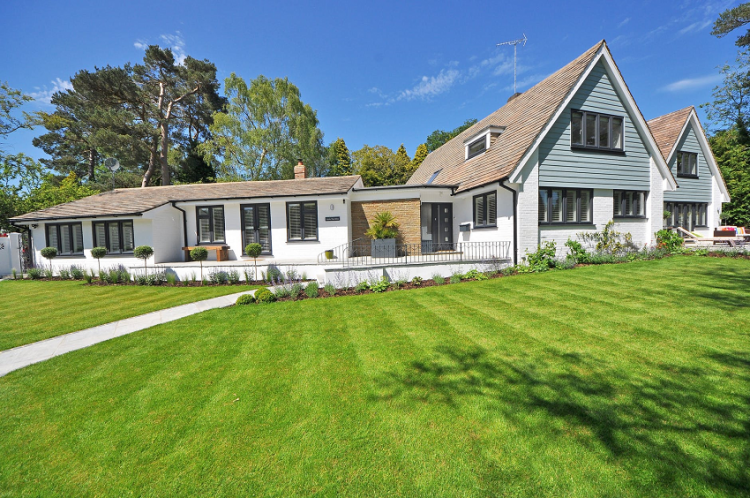 Always be clear on timings
There's nothing worse than your scaffolding being in place when no actual work is happening. Whether a company has experienced unexpected delays or you haven't consulted them on timings, this is akin to literally watching your budget trickle away. No one wants that, and it's an issue you can easily do away with by always making sure that everyone involved is clear on timings.
Unsurprisingly, this is a far easier goal to achieve when professionals work directly with a scaffolding firm they're familiar with. Still, it's certainly not an impossible goal if you're taking care of both matters simultaneously.
The best thing you can do in this instance is to put both companies in contact with each other so that they can arrange dates among themselves that ensure you get the absolute most of your scaffolding for the entirety of the time it's in place. If this isn't possible, be clear with both parties exactly when the scaffolding will be in place, and how vital it is that they work with this information in mind.
While you can't guarantee that you avoid lost days this way, you can at least reduce the risk of miscommunications or setbacks that mean you have to pay a great deal more to get this work finished.
Always shop around
Too often, we spend plenty of time looking around for the best quote from, say, a window replacement company, only to go ahead and treat scaffolding as a second thought. After your extensive searching for the best deal on the job itself, the chances are that you don't even think twice about just going with the first scaffolding company that comes to your attention. They're all much of a muchness, right? Wrong.
In reality, scaffolding companies and their prices vary as much as any other professional firm you've been considering. Not to mention that quality, capabilities, and speed all depend on your careful consideration. Ultimately, you should never agree to work with a scaffolding company without first checking that they are –
Experienced

Comprehensively insured

Good value

Well recommended
Whatever you do, you should certainly aim to get at least two or three scaffolding quotes in advance, so that you can forever choose the cheapest offer, and save some cash that way.
Consider whether you could share the costs
While asking your neighbor to share the costs of scaffolding repairs for your roof alone is cheeky, you may often find that sharing is a more viable option than you realize for attached properties. It may be, for instance, that exterior work relates to gutters to both houses, or even that your neighbor could benefit from putting scaffolding up at the same time.
So, don't be afraid to let them know your plans and see if they'd be interested in sharing costs. Undeniably, scaffolding that spans the entire building front will cost a little more to start with, but that expense will still be a drop in the ocean when it's split between you. And, you may just find that you're able to improve your neighborly relations in the process.
Know what will cause scaffolding cost increases
Last but not least, it pays to take the time researching what exactly will cause scaffolding costs to increase. By understanding this, you can make sure that you only ever pay for the exact installation you need. Some price-altering factors to bear in mind include –
The length of hire

Any restrictions to public access

The number of layers necessary

Any special requirements, e.g., bridging
By researching these differences and how they alter costs ahead of time, you guarantee that you can work closely with a scaffolding company to develop the best, and cheapest, plan of action possible.
In conclusion
Scaffolding isn't an expense that any homeowner embraces but, if your curb appeal right now depends on this, then you really shouldn't hold back from taking the plunge. Instead, embrace these pointers, and accept that scaffolding costs, but perhaps not as much as you previously feared. At least, not if you keep your head, and our advice about you!