Halloween is quickly upon us and with parties, trick-or-treating, and spooky family movie nights are in order. The problem I have always found is costs add up. So why not choose to include the Chuze app this year and save? You will find yourself saving more and be thankful you are a Chuze app user.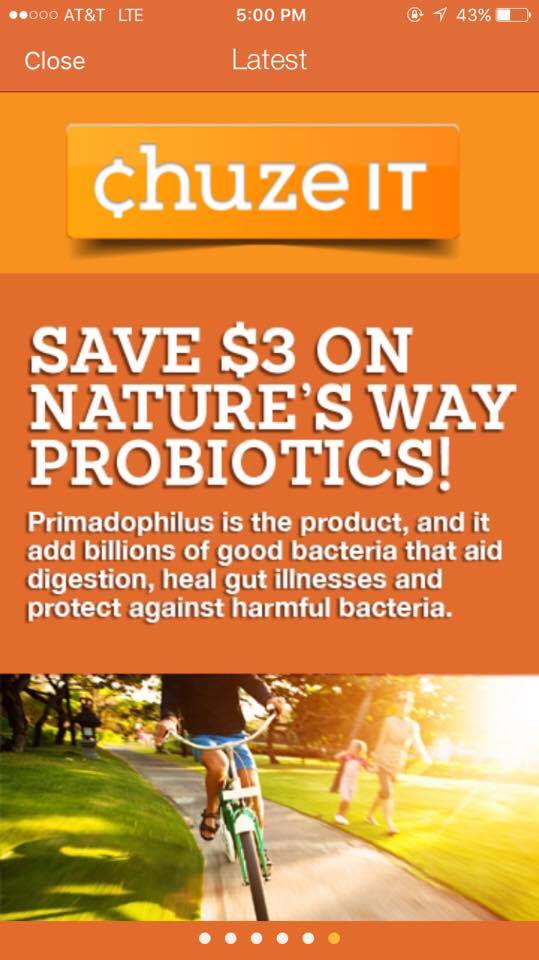 Please Note: The free $5 bill in the mail offer is STILL going on, but only being sent once a user redeems their first coupon, thus allowing people to save and earn even more. Make sure you redeem a coupon as soon as possible in order to get your free $5.00 cash.
Chuze has also put together a fun Halloween Party Recipe Round-Up featuring the following coupons & savings currently found in the free Chuze App:
$1.00 off any 1 Jar of STAR Olives
$1.00 off STAR Olive Oil
$0.50 off STAR Vinegar
In case you haven't heard about Chuze, here is some information below.
We all love to save money, well at least I do! With the Chuze App it is now possible and a lot less hassle to find the coupons that you would like and helps you plan according to the layout of the store.
All you have to do is download the Chuze App for free, add the items to your Chuze shopping list and then you can print out the coupons. It is neat because you get sent a unique PDF to your email address that is associated with your account. Even better you do not need a special printing program or driver added to your computer like some other coupon places.
With the Chuze app, I get to have coupons I would otherwise not be able to get since many of the coupon sites seem to have the same coupons. This has always been very frustrating to me. Now with the Chuze app, you'll be glad to know that you can find high-valued coupons that otherwise might not be available to you anywhere else. You can download the app on Google Play or iTunes and start saving today!
Visit Chuze on their Social Media Below: