Calm Children's Fears with the Worry Woos

Children experience fears and anxieties, just like adults do. Unfortunately, they aren't always able to express those fears clearly, and often, it isn't easy for the adults in their lives, to help them to understand and overcome those fears and anxieties. Thankfully artist, Andi Green, has come up with a set of characters that can help…the Worry Woos!
These delightful monsters are absolutely adorable!
There are 7 Worry Woos and the WorryBug. I recently received 3 plush toys, and 3 books. Squeek (The Monster in the Bubble), Wince (Don't Feed the WorryBug) and the WorryBug (Helping Young Worriers Beat the WorryBug). I think that of the three that I received, Squeek is my personal favorite. I can relate! Each monster has a companion book.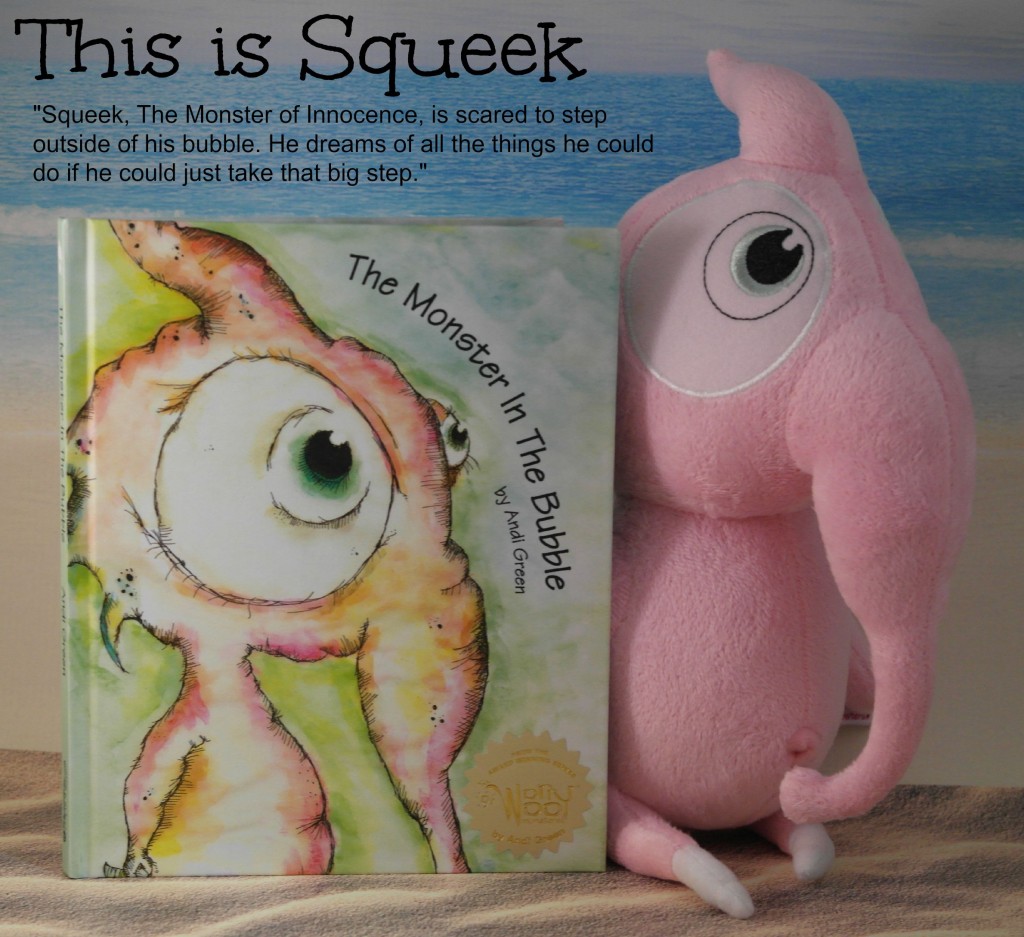 Each monster has a companion book.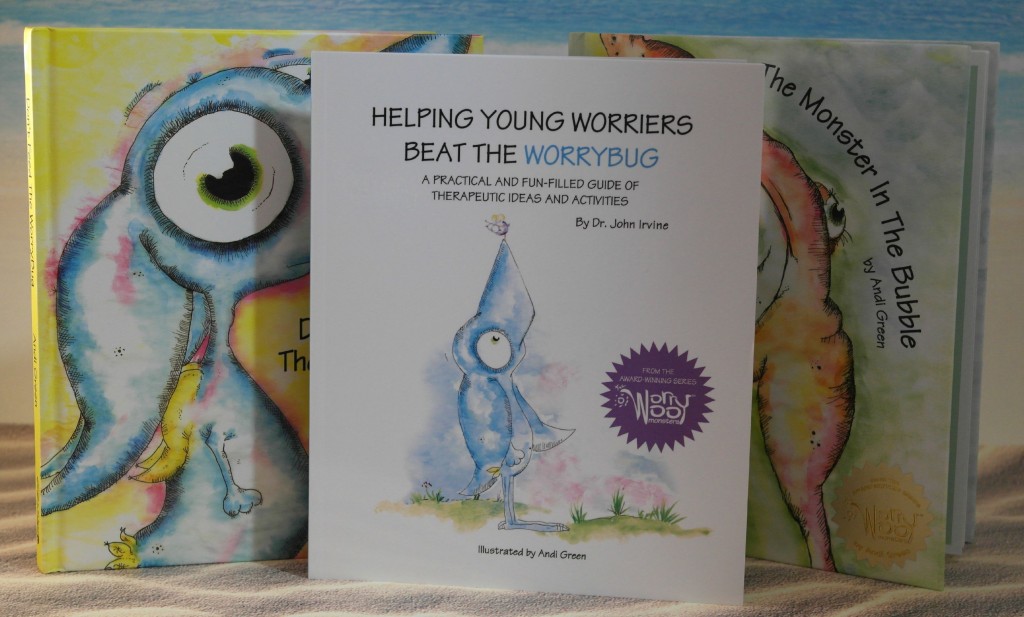 About the Woos:

The WorryWoo Monsters are an award winning series of books and plush dolls written and illustrated by Andi Green. Emotions themselves are turned into lovable quirky characters that embark on delightful journeys of self-awareness. Created to promote healthy emotional wellness, each WorryWoo adventure concludes with an upbeat message of "Hey, it's OK" and present the perfect opportunity to openly discuss topics that don't have easy answers.
The books have such bright and fun illustrations, and the messages are simple and easy for little ones to understand. As the mother of 10 and the grandmother of 23, I know my way around books for young readers, and these are top notch! A great childrens book does not talk down to a child, but instead, steps down to a child's ability to comprehend. This is exactly what Andi Green does.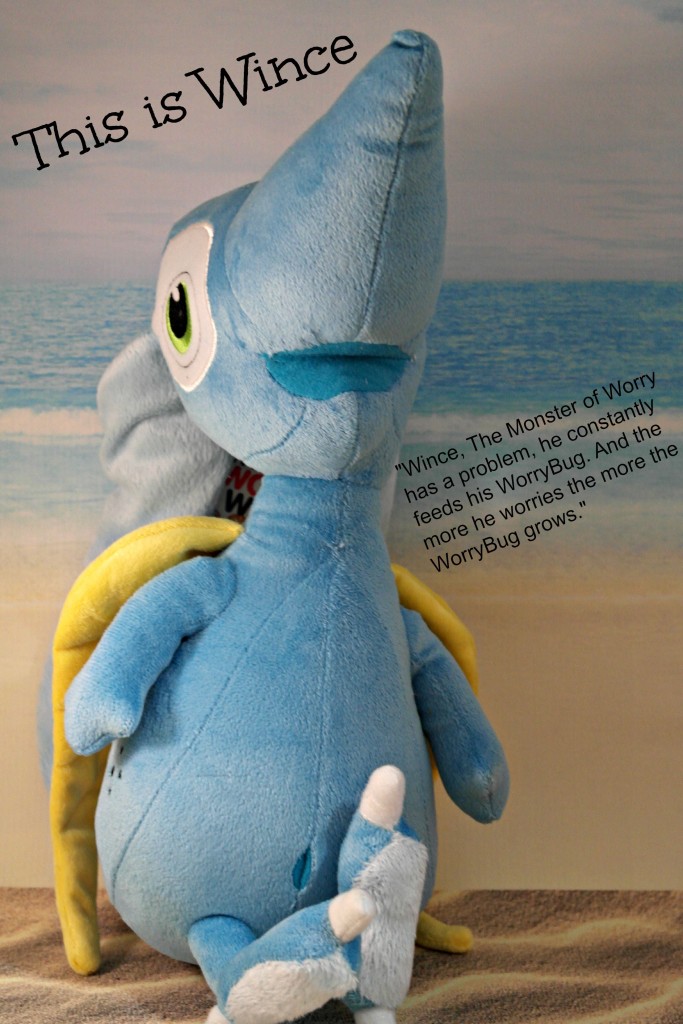 One of the most endearing things I found, about each plush toy…they have unique Belly Buttons!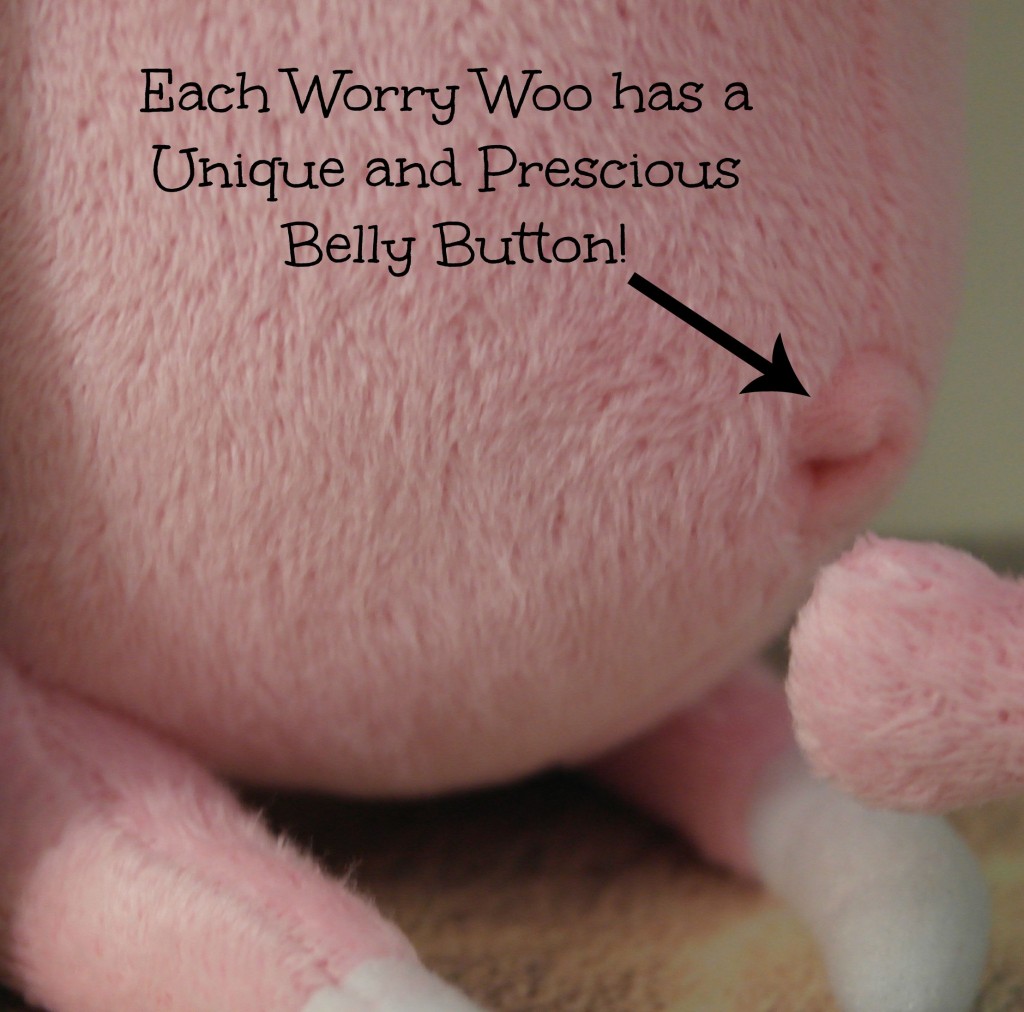 From the Creator:

They enable kids with all types of personal issues to talk about their emotions and understand that they are not alone. The earlier students learn about their own feelings, the more they can recognize and sympathize with how others feel too.
If you have a little worrier in your life, don't let the WorryBug, take over. Calm their fears and anxieties with these colorful critters. Perfect for those Back To School jitters!
Connect with the Worry Woos: Website / Facebook / Twitter
Disclosure: I was not compensated for this post. However, I did receive a product from the company above and the opinions expressed in this post are 100% my own. I am disclosing this in accordance with the FTC guidelines.