I know when I go on vacations I like to take pictures and videos of the experiences. Taking a camera with me is just not always a possibility, but I always have my phone. So the best solution is one CaliCase has given us!
My best friend and I went to Hawaii together. It was a week-long amazing adventure. We went swimming with sharks, snorkeled, hiked, and anything else we could find to do. It was a once-in-a-lifetime experience and we did it all together.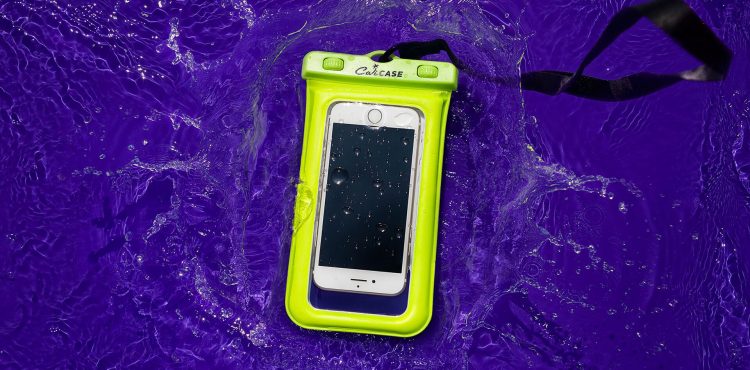 The one thing we did not do, get ourselves a CaliCase. Which I greatly regret. Because We took underwater disposable cameras and we are both guilty of having it sit on a shelf and have not taken it to get developed. If we had gotten a CaliCase this would not have been an issue.
We could have uploaded our adventure immediately. We did not take our phones on most of the exciting things we did, because we did not want them to get ruined. Think of the amazing pictures we would have already hanging on the wall or the videos we could have shared. This was an opportunity missed for us.
We won't ever miss out again, now that we have found CaliCase. Don't make the mistake my best friend and I made. Be sure to take CaliCase with you on your vacations. You don't want to miss a thing on your vacation or miss out on decorating your walls or social media with your explorations!
We Have A Giveaway For You!
Right now you have an opportunity to enter our giveaway and win your very own! Never be caught without it when you need it most. Don't take a disposable camera and leave it on the shelf undeveloped. Be sure to take Calicase and don't miss a thing!
Connect with CaliCase:
Facebook | Twitter | Instagram | Pinterest
10 lucky winners will win a MyCaliCase. For your chance to win simply enter via the Rafflecopter below.
United States entrants only Must be 18 years of age or older. Ends May 26, 2021
Disclosure: Mom Blog Society may have received the product mentions and or was monetarily compensated by the brand. However, all opinions are my own and not influenced in any way. Social Media channels such as Facebook, Instagram, Pinterest, and Twitter are not affiliated with this posting or giveaway. Mom Blog Society and any participating blogger are not responsible for the fulfillment of prizes. Or shipment. This disclosure is done in accordance with the Federal Trade Commission 10 CRF Part 255 Guides Concerning the use of Endorsements and Testimonials in Advertising. If you have any questions about this every or would like us to host an event for your brand, simply email us at editori[email protected]