I was excited when I was offered to review the BenQ e-Reading Lamp. Our living room does not have a light in the ceiling so for years we have had 2 lamps but one corner of our living room is always dim in the evening/night time. It wasn't a big deal until my husband started working on the other end of the couch, and I have worried about his eyes. Whether he is on his laptop or reading, it is important for him to have good lighting.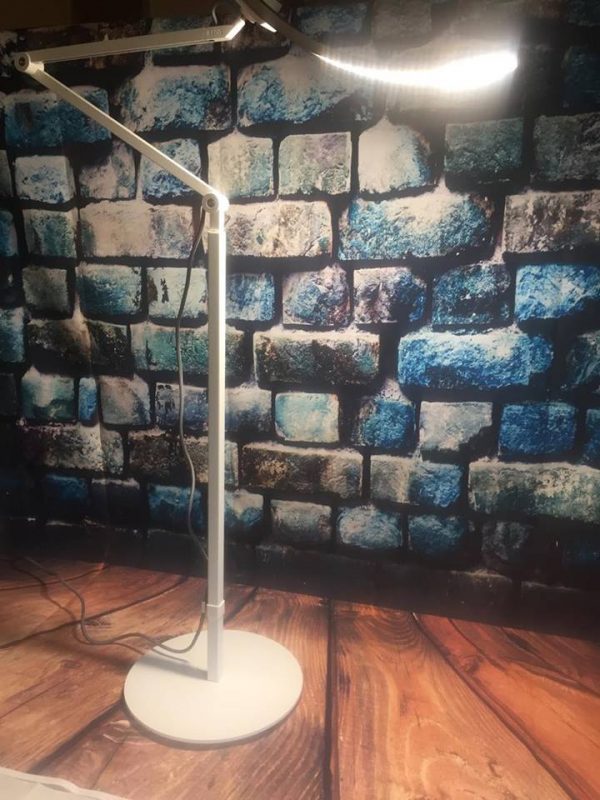 About the BenQ e-Reading Lamp
What I love about this lamp is it can be a table lamp or a floor lamp. It has a unique Smile Curve Technology offers which is an energy saving, bright, intelligent, eco-friendly and comfortable light that also reduces the contrast glare of on-screen reading. It is perfect for modern reading needs, like studying, working, browsing, and playing video games on screens in your living room, study room or office.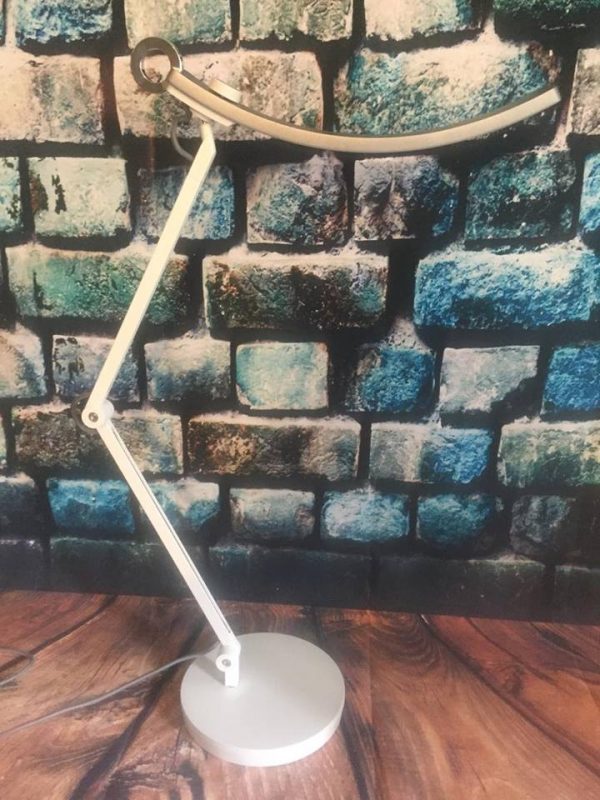 Without the floor extension.
I like that it can have the extension to be on the floor OR you can use the floor one without the extension and have it sit on your coffee table or desk. The lamp has a dimmer switch so you can have it very bright or adjust it to be less bright. It has a swing arm which helps you adjust it to the angle you need it to best suit your needs. The lamp (light) itself also is adjustable to attain the correct position that you need for your lighting needs.
This model is gray but it also comes in Daybreak Golden, Galaxy Silver, Interstellar Blue, Sunset Red, and Aqua Green. The lamp is made out of Aluminum Alloy, Zinc Alloy, Engineering Plastics and has a paint finish. There are 36 lights in the light head and come with the lamp which will give you 40000 hours of light. The cord fits nicely in the floor lamp extension although you can't see that in the first picture as I hadn't put it in there. It is 18 watts or 150 incandescent equivalents.
BenQ e-Reading Lamp Floor Stand Extension
The BenQ e-Reading Lamp Floor Stand Extension turns the BenQ e-Reading Lamp into to a floor-standing lamp; the increased vertical height gives you more flexibility when reading on a sofa or in bed. The floor stand extension is sold separately which you can view here.
You can also put this lamp on your desk with the addition of their table clamp.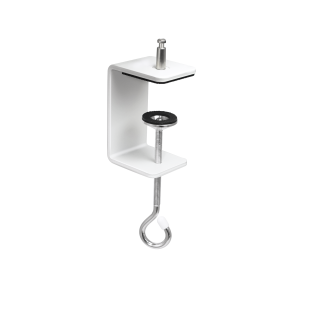 BenQ e-Reading Lamp Desk Clamp
BenQ e-Reading Lamp Desk Clamp allows you to have more space on your desk instead of taking up room on the desk itself. This also gives the lamp even more versatility!
This Floor Stand Extension is only compatible for BenQ e-Reading desk lamp, please make sure you have a BenQ e-Reading desk lamp. After the installation, you can rotate the LED by 360°. Take the optimal BenQ e-Reading lighting to the height and angle that you need Easy setup and disassembly Metal materials provide high durability and sustainability.
You can visit their website and social media below: