Belli for Bellies, Lips, Cheeks and More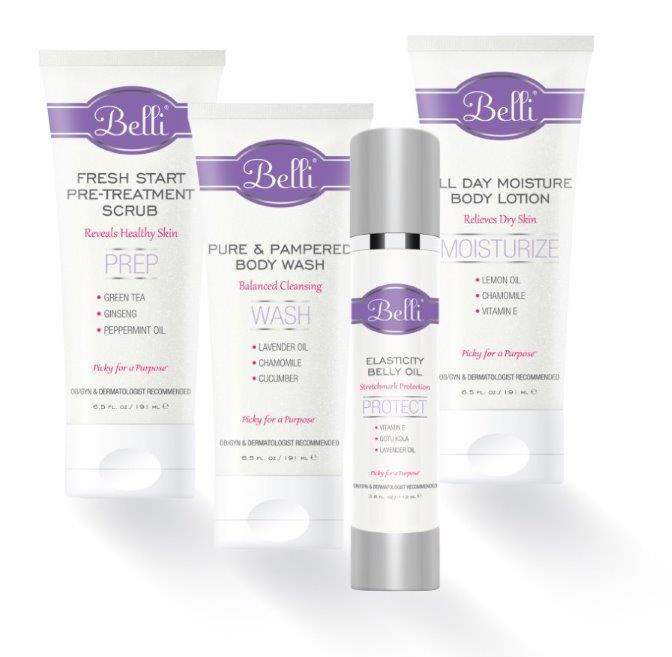 Belli makes bellies so much softer and smoother. Pregnancy is filled with many wonderful experiences. Unfortunately their are a few not so wonderful ones in the mix. Due to raging hormones, skin can change throughout the months of pregnancy and after birth. Belli offers a wide range of products that can take the sting out of some of those unwanted changes.
Let's start at the top and work down.
Acne Face Wash can help to ease those breakouts that can occur during pregnancy. For targeting specific areas, there is Acne Control Spot Treatment. And don't forget the sunscreen. It should be a part of everyday beauty routines!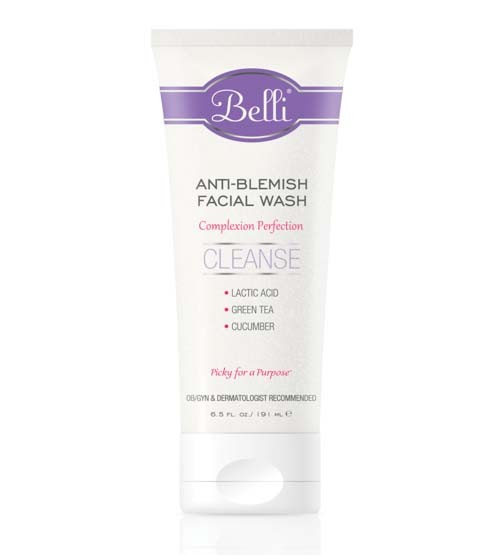 Face Products:
Anti-Blemish Face Wash
Healthy Glow Facial Hydrator
Anti-Blemish Basics
Acne Control Spot Treatment
Pure Radiance Facial Sunscreen
Keep dry lips at bay with Sheer Comfort Lip Balm
This lip balm is scent free and filled with rich medical grade hypoallergenic lanolin that goes on smooth and keeps lips moisturized.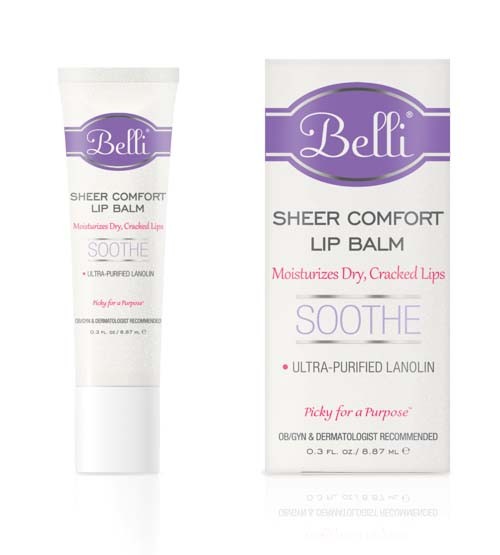 We can't talk about pregnancy without talking about bellies…big bellies. Oh the stretching that goes on. It can cause tightness and itching. Belli Belly Elasticity Oil smells great and helps with the itching. It can also lessen the chance of serious stretch marks during and after pregnancy.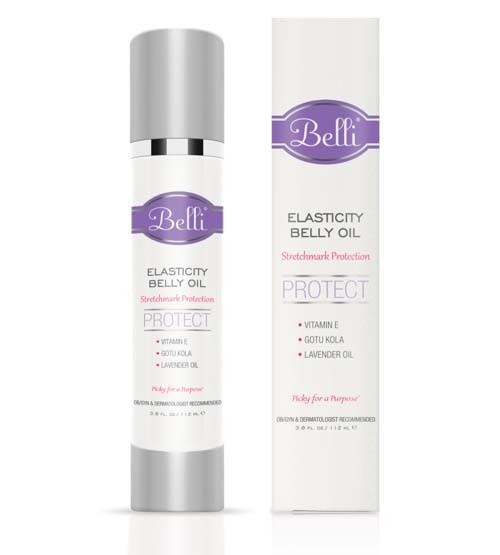 About Belli

Belli is Picky for a Purpose to give you peace of mind. Every Belli product is allergy tested, free of paraben preservatives, phthalates, and artificial dyes or fragrances, and made in the USA. And, for expecting and new moms the products are teratology screened to avoid ingredients with even remote links to birth defects or miscarriage in published medical studies, and Lactmed screened to avoid any ingredients that could be harmful if passed through breast milk
For all over body care, Belly has Pure and Pampered Body Wash and All Day Moisture Body Lotion,to help keep skin soft and supply.
Belli's complete line of up products:
Ultimate Stretch Mark Protection Kit
Healthy Glow Facial Hydrator
Anti-Blemish Facial Wash
Acne Control Spot Treatment
Anti-Blemish Basics
Fresh Start Pre-Treatment Scrub
Eye Brightening Cream
Elasticity Belly Oil
All Day Moisture Body Lotion
Your Best Baby Bump Duo
Stretchmark Minimizing Cream
Pure & Pampered Body Wash
Sheer Comfort Lip Balm
Pure Radiance Facial Sunscreen
Complexion Protection Duo
Healthy Glow Essentials Trio
Belly Brighten Up Face & Eye Duo
Cleanse & Glow Facial Duo
Prep & Glow Facial Trio
And don't think that Belli's products are only for pregnant women…teens and tween go through loads of hormonal changes! Keep their skin looking and feeling great with the Anti-Blemish Basics. I'll let you in on a secret. Guys get stretch marks too. Often during periods of rapid growth in the teen years (often on their backs above their waists). Give your guys a bottle of the Belly Elasticity Oil and see if it helps!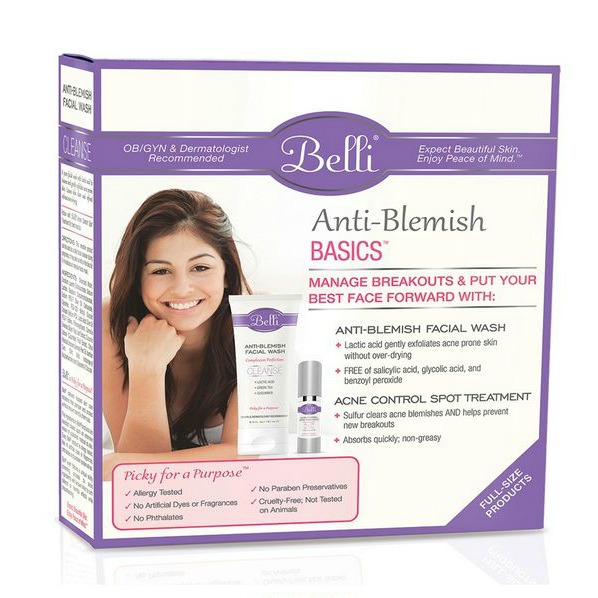 Connect with Belli: Shop / Facebook / Twitter
Disclaimer: This product was received from the Company for review purposes only. All thoughts and words in this post is my own and I was not paid to endorse it. I am only voicing my opinion about this product.