Are you one of those crazy adventure sports lovers, who is always keen to fight against gravity and explore out the most thrilling activities? If yes, then you might need to discover out the exotic environment and fun provided at Altitude Trampoline Park! These are actually one of the most significant parks that now prevail in various continents, serving the interest of kids, youngsters, and even adults. So whether you are about to plan a weekend or wish to have a safe trip with your family, this is the exact place you must choose for. Apart from trampolines, there is a lot more for you to discover here. Let's find out the thrill and amusement which the Altitude Trampoline Park brings for you!
Uncovering the enthusiasm of trampolines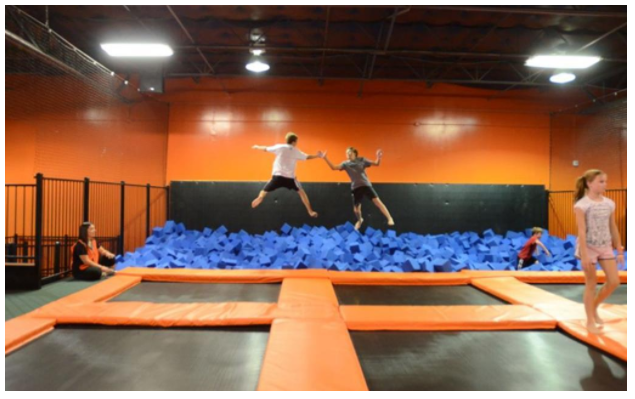 The genre of adventure sport could never get completed without including trampolines in it. Here, at Altitude Trampoline Park, you get the opportunity to jump against gravity on uncountable interconnected trampolines. Being a suitable environment, you can easily have fun here, with your family and even the toddlers as there are special care rooms for the kids, where they are kept under full surveillance. As trampoline jumping might come up with numerous risks, here, you don't have to bother about all such problems.
The safety measures taken here are amazingly satisfied and thus, you will be assisted by an expert all the time. The Altitude Trampoline Park is largely preferred by people due to its rules and regulations. Some of which include-
Strict prohibition on double jumping as it can harm the individual

Banned horseplay of every kind whether pushing, wrestling, racing, running and a lot more

Strict rules while jumping on trampolines don't allow to rest or sit on the trampolines while not in use

No special tricks to be performed on the trampolines like that of flips, double flips etc

Availability of protective equipment and the use of which is strictly compulsory to avoid all sorts of injuries
Well, these are just a few rules which apply with trampolines, however, when you discover out the other games, you will fall in love with the security and safety rules that the Altitude Trampoline Park has levied down for the visitors. All of these perfect safety concerns have not only made the park a pioneer but has suitably attracted a lot of customers towards it.
What other activities can you undertake at the Altitude Trampoline Park?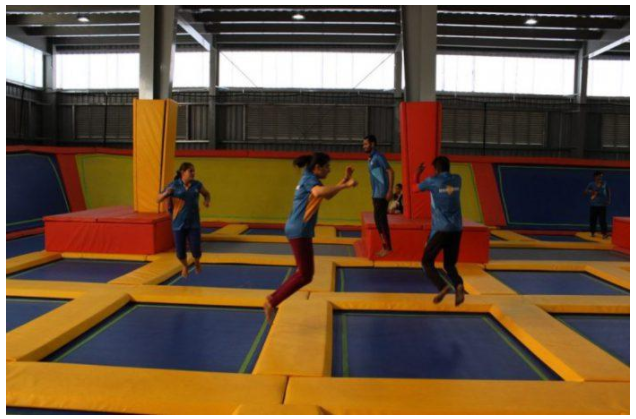 Organize birthday parties or events on the go

– on one side where organizing events, parties, and programs come up with numerous hectic tasks, doing the same with Altitude Trampoline Park serves you with great pleasure and relaxation. Here, you can either

organize your kid's birthday party

as n any theme and as per your requirement. All you are supposed to do is, get your invitations prepared and guide your guest to the location. All other things related to arrangements and management will be completely taken care of the team of trampoline parks.

Play and compete on the court with various games

– whether you love to play outdoor games or not, the great arrangements and perfect environment of Altitude Trampoline Park will compel you to get indulged in the adrenaline-boosting games available here. You can enjoy the freestyle trampolines, can have fun with your crew while playing games like basketball, dodgeball, foam pits, battle beams, rock wall and a lot more. The place has complete security concerns and thus, you will get to find immense pleasure here, with a tension free gaming.

A perfect environment for fitness freaks

– each one of us wishes to have a fit body which impresses all. However, most of you might don't feel comfortable with the environment available at various gyms. Although, when you step inside the Altitude Trampoline Park, you will find enormous pleasure here. The best part is, here, the professionals come up with new fitness ideas and plans that

help you maintain a perfect body

that you have just seen in dreams. Thus, visiting this park is not just a way of fun, but is the ultimate path towards health.

Special kids zone for the toddlers-

the trampoline parks not only believe in providing you with fun and thrill, but its main motive is to serve the customers with full proof secure entertainment. It is generally difficult for the people with small children, to have fun in their life, as these little disasters can't be left alone even for a second. But, when you visit the trampoline park, you will get to rejuvenate yourselves, while your kids will be kept under full monitoring. They will no longer bother you as they will stay engaged with their own stuff, and you will enjoy every part of the day with full enthusiasm.
Thus, visit the Altitude Trampoline Park today, and enjoy a perfect weekend with your friends or family!