Back in college I had a bean bag, and it was used by everyone! Anytime a friend of mine or my room mate's came over, that was their seat of choice. Within my first semester it was dead. Literally it was just flat, and all the beans were leaking out the sides. Not to mention it was a vinyl material cover that just stuck to your skin.
Then I grew up, and never thought about one again…until now.
I had no clue they can come in so many different shapes, sizes, colors, fabrics, etc. The Bean Bag Chair Outlet, has really thought the bean bag through!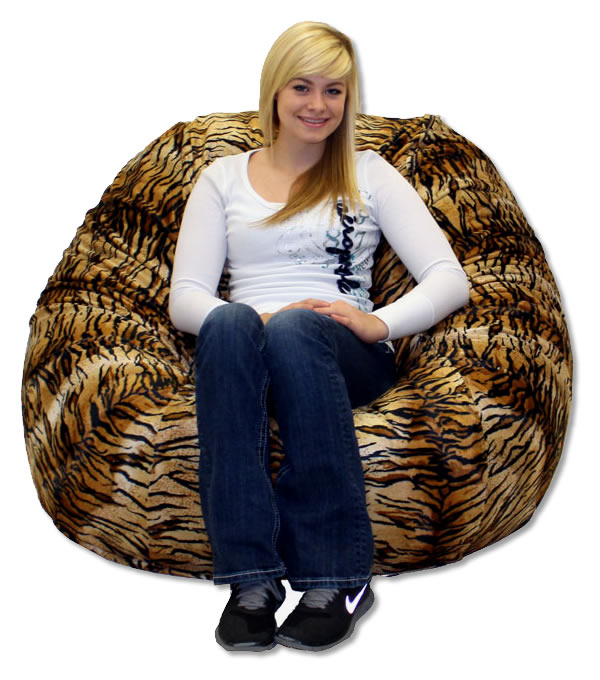 We recently had the opportunity to try out the Large Royal Sack with the Faux Snow Cheetah cover. It has to be one of the most comfortable piece of furniture I have ever sat on.
In fact I had originally placed it in my room, but then the kids saw it, and they decided that it had to be a part of their "den!" Well fine then kids go right ahead! For the first time ever, these boys didn't care about the pattern or color, they just absolutely loved it!
I love how comfortable it is and how it forms to your body – no lie!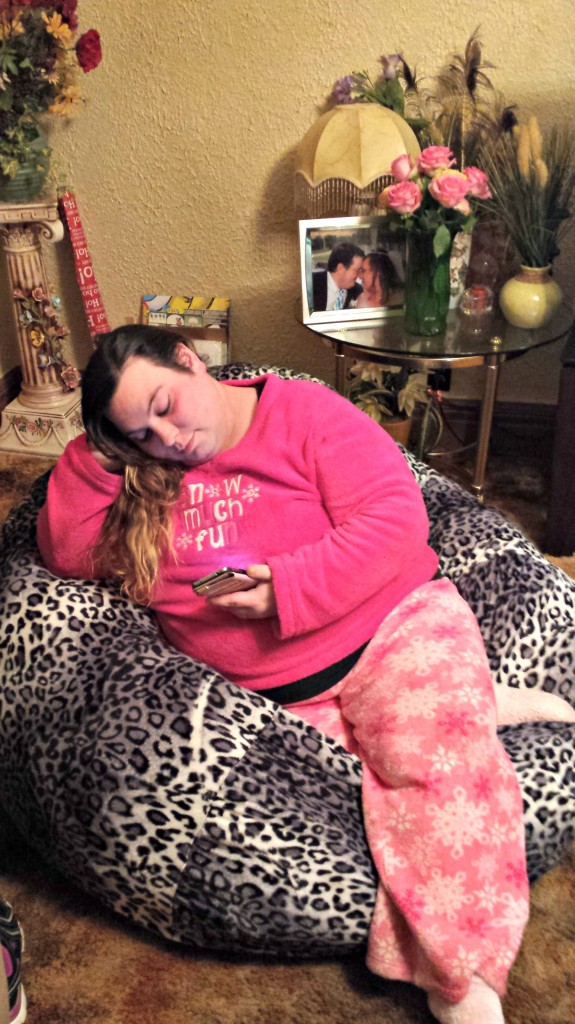 Let's talk about its features and how this sack of lushness is made.
The Large Royal Sack™ is a foam chair perfect for a person of 8 years old and up. Also called a foof chair, our Royal Sack™ comes in many different colors and fabric choices. We offer embroidery for only $10.00 more! The Royal Sack™ fombag ships within a few days of your order.

These fombags are filled with with shredded foam and made from the highest quality fabric available. King Beany™ is the industry leader in foam chairs and giant bean bag furniture.

Dimensions:

Floor Space: 54″ W by 44″ D by 36″ T
Circumference: 154″
Diameter: 48″
It's a large, but oh my goodness all three boys were found laying on it at one point and three of my dogs too.
Don't just take my word for it, try it out for yourself!
They come in so many colors and sizes, that it will be hard for you to choose from!
Stay Connected with The Bean Bag Outlet
As a matter of fact one lucky reader is going to get the chance to win their own large royal sack!