For Elizabeth Brown, CEO of the designer furniture e-commerce site Viyet.com, an average day can bring any of the following: Meetings with venture capital firms and investors, world travel, launching a new city for Viyet's services, showroom visits and in-depth strategy meetings with her team of passionate design lovers. However, her biggest new project is a true labor of love — she's expecting her first child in November. We caught up with Elizabeth to see how she's adapted her approach to running a successful company while also planning for motherhood. From prioritizing her schedule to finding great pieces for her pregnancy wardrobe, here are Elizabeth's secrets for making it all work with style to spare.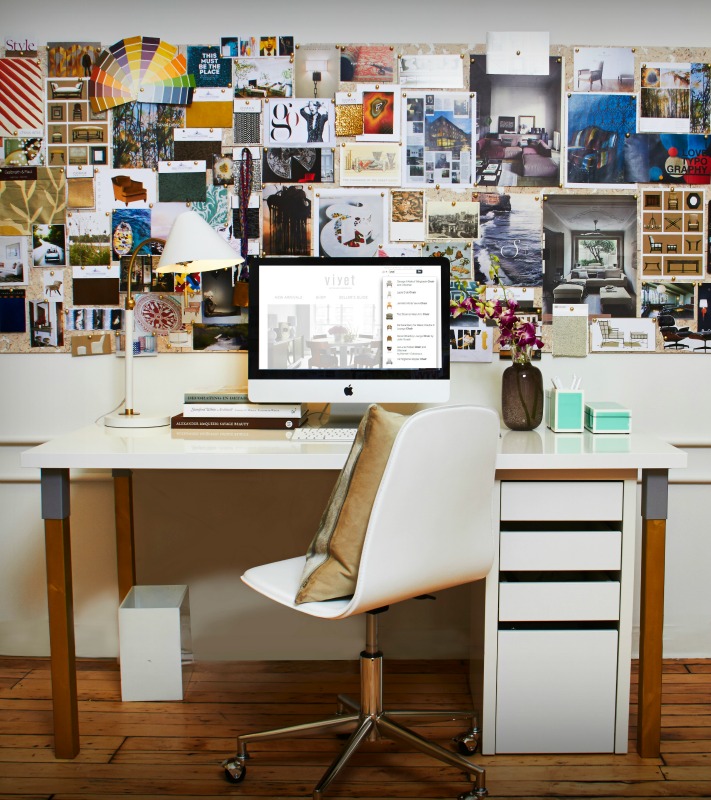 Viyet has been your baby for so long…and now you're having one! How has your workflow changed — if at all — since finding out that you'll be a mom? Have you had to shift some of your duties off your plate — and if so, what has been the biggest challenge/hardest to let go of?
Luckily I have had a pretty easy pregnancy so far (knock on wood), so I haven't had to change too much yet, but I am sure that will be a different story once the baby arrives. I have noticed that I get tired more easily, so evening commitments like design events or dinners with local influencers are harder to swing these days (especially without wine…).
On that same note, how have you approached your schedule (especially in regards to travel) in light of being a mom-to-be? What changes have you made?
I have been trying my best to keep up with my normal schedule of traveling 1-2x per month to meet new investors or attend speaking engagements throughout my pregnancy. However, now that I am in my third trimester, I am going to try my best to keep local and do more phone calls versus in-person meetings. Airplane seats are feeling pretty cramped these days.
Speaking of travel: What travel essentials do you recommend for other moms-to-be/new moms?
I have been using Bio Oil religiously in an attempt to avoid stretch marks. This travel-size version is now a permanent fixture in my toiletry bag. I also love these molded sleep masks that block out any sliver of light. I need all the help I can get when it comes to sleeping on planes.
As a CEO, you are constantly meeting with venture capital firms and investors. How do you balance the time commitment these meetings entail, along with keeping stress in check?
When we are in fundraising mode, that has to be my first priority, so I try to let go of as much operational day-to-day as I can during that period. Otherwise, it is impossible to balance both moving investors along in the process with the daily needs of the business. I am fortunate that we have an incredibly talented executive team who are fully capable of running things while I focus on bringing in the money, so that goes a long way towards mitigating the stress.
Has becoming a new mom given you new insight into how you run your business — whether it's something like improving work-life balance as far as your own schedule goes, or if it's thinking about expanding more into the designer children's furniture realm (and asking your curators to seek out these pieces from consignors)?
It has definitely given me a better perspective. Minor setbacks or issues don't get to me as much as they used to. It's nice to have the constant reminder kicking in my stomach that relationships, family, and knowing that you did your best at the end of the day are all that truly matter.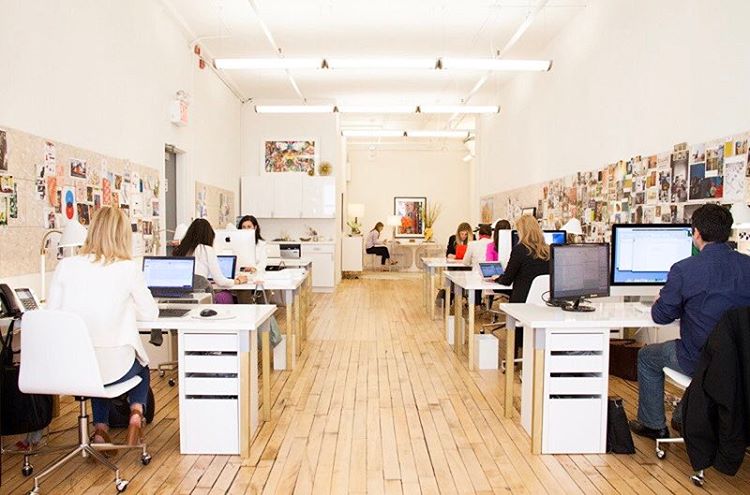 Your personal style has always been flawless! Are there any brands/designers that you've counted on during your pregnancy? And has your approach to fashion/beauty changed during your pregnancy?
Hatch has been a lifesaver, especially for everyday work clothes. For investor meetings when I need to look a bit more polished, I've found that this amazing sheath dresses from MM.LaFleur stretch enough to fit me even now that I am in my seventh month, even though they are not actually maternity. I've also learned layering is the key to feeling somewhat put together when nothing seems to fit, particularly a sharp blazer over maternity jeans from Frame or Citizens of Humanity. And I am investing a lot more in shoes since they are the one item I know will still fit post-baby.
What advice do you have for other moms/moms-to-be who are also CEOs, or running their own business?
Oh boy, ask me in January when I am back from maternity leave!
Has running Viyet — and seeing all the great accessories and furniture that come in on a weekly basis — impacted your approach to nursery design?
Seeing firsthand what maintains value in the secondary market has changed my outlook on design in general. For example, investing in quality upholstery is so important and really makes the difference when it comes to resale value down the road. For our nursery, we splurged on a gorgeous glider that we know will last for years and will hold its value when it's time to move on. At the same time, we were able to keep our budget in check with a less expensive crib and lighting, which are items that tend to have lower resale potential.
What has been your favorite Viyet purchase so far?
That's a tough one — I've found so many gems over the years. I'd say the greatest single bargain I found is our Baker sofa. It was well loved by its previous owner but still had great bones, so we were able to purchase it for a steal at $900. We reupholstered it in a great durable linen, and it looks brand new!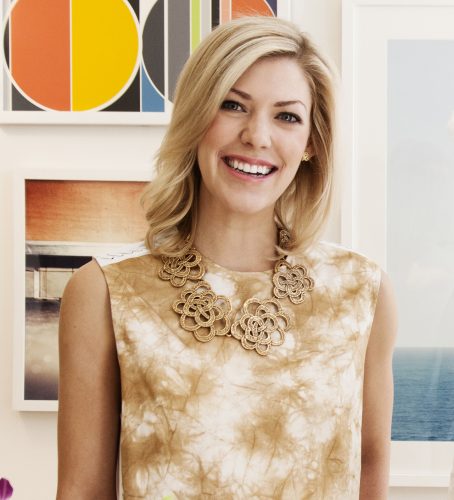 About Elizabeth Brown
Elizabeth is the Chief Executive Officer of Viyet, a New York-based e-commerce startup in the
interior design space specializing in consignment services for pre-owned designer furniture and
accessories. Elizabeth brings a wide range of e-commerce and early-stage operating experience to
Viyet. Most recently, Elizabeth was an early team member at innovative e-retailer, Poppin, where
she was the Director of Corporate Development. Prior to Poppin, Elizabeth led business intelligence
at luxury wine e-commerce site Lot18 after beginning her career in investment banking at Credit
Suisse. She holds a BA from Wofford College and an MBA from The Wharton School of the University of Pennsylvania.