The best way to promote your business on Instagram is by using Instagram stories. It is especially for those who want to showcase their brand and what it does, how things are at work, the culture and the ambiance, events that you conduct, exclusive interviews and footages and so much other content that can engage the audience at a personal and fun level. It need not be always about business.
By using your stories correctly, you can even hope to get Instagram likes and followers. However, there are also features on Instagram that you wouldn't want to miss – like the question and poll stickers which can help you get more responses and create a meaningful conversation.
How engaging your stories are can be something that you might want to track. You can do this through the Next Stories metric.
This metric records the number of people who have tapped at your brushed through your stories and also tells you whether the audiences are interested in your stories or not. To see your Next Stories metrics, tap on your profile photo from your Instagram profile. Once you see your life stories, just swipe up for the insights.
Most people would want to quickly navigate through the stories unless they have a particular intention to view details. If the story is a set of images, they will keep tapping until they reach the end of the story (last image). The "Next story metric" is when people swipe forward to leave your story and go on to view the story of the next account. If there is high Next Story metrics in the middle or start of your Instagram stories, this means that viewers were not interested in your content, rather they skipped your content quickly to see someone else's.
This is an honest indicator of whether your followers are viewing your content with interest or the type of content that they want to engage with more. If they are seeing someone else's stories, know their preferences by seeing those stories that interest them and form your strategy accordingly. You will need to be unique as well as interesting with the content to engage more audience. Experiment with different ways to express the content, use polls, questions, stickers, and other features as much as you can.
How Many New Instagram Users Are You Able To Reach?
Reach is the number of 'unique' accounts that have seen your posts (which means no repetitions and one point per user) while impressions are just the number of times your post has been seen which means a single user clicking on the post multiple times can also lead to more number. Reach metrics is a more accurate measure to know whether your posts are getting the necessary engagement specifically from new users and accounts.
You will be able to track your total post reach per day and per week through Instagram insights under the Discovery tab. The main intention to view all these insights is to increase your post reach and one of the best ways to start this is influencer marketing. Influencers will help you reach your target audience by geographical location, content or other criteria that you want and can give your brand a great online presence or perhaps sales too.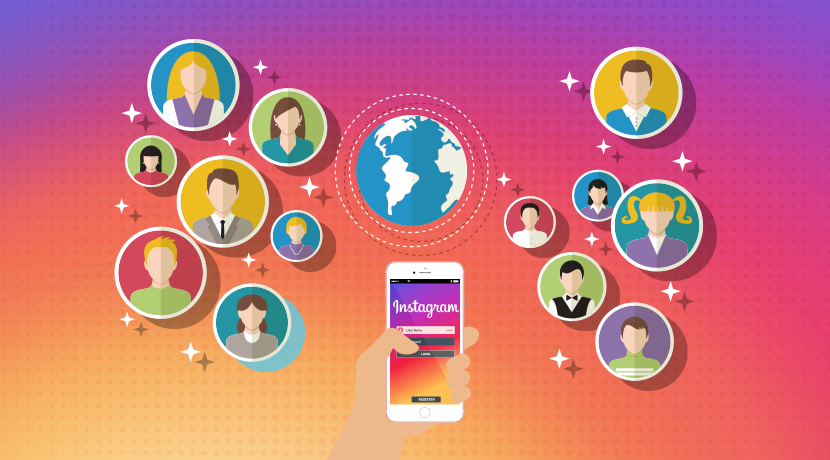 Another good way to reach more people specifically new users (and not your followers) is to tag popular accounts and businesses which have high relevancy with the content you have posted. There is a chance that if you tag accounts which have more followers, your post will be viewed by more people and could be even re-shared based on the quality and uniqueness of the content you have posted.
Understand that you cannot make your Instagram marketing campaign work unless you spend some time making it valuable to the visitors. You have to use the right content and share Instagram stores carefully to get new Instagram likes and followers. Doing so will certainly be a demanding task and require a lot of time and effort, but you have to do it to ensure that your efforts prove fruitful. Of course, you have the option of buying likes, but you need to ensure that you're getting them from a professional company or everything will fall apart.