**Disclosure: I received products in order to conduct my review. All opinions are 100% mine.
Next month will be three years of dealing with chronic pain and discomfort in my back. I've been to physical therapy, chiropractors and have been on pain killers and muscle relaxers for back spasms and pinched nerves. When I decided to get back into the gym, I had some concerns about my back. I've done some research and I even bought a foam roller for a deep massage (I love it!).
When I heard about Khroma Herbal Products, I was excited to get to try them! I was intrigued try these all vegan, all natural products as an alternative to the mainstream pain relief medicines, gels, creams, etc.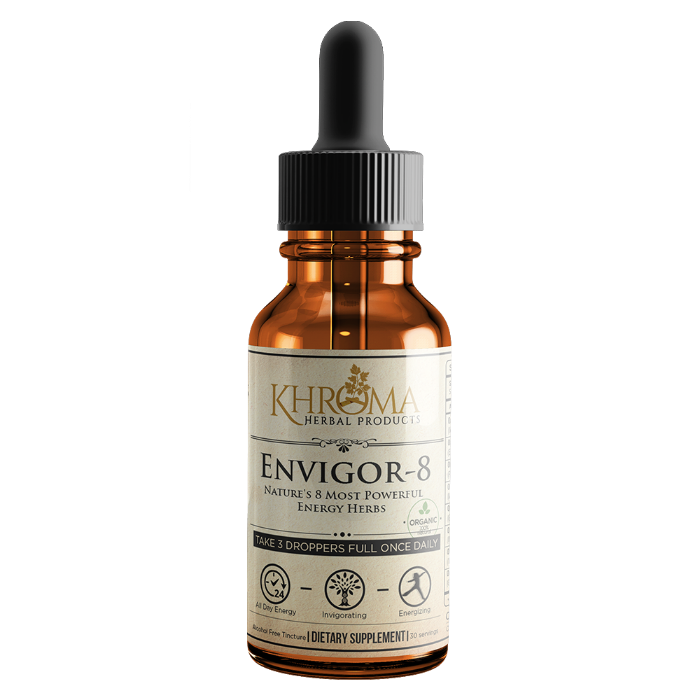 Envigor-8
There are also non-pain relieving products as well, such as Envigor-8, a healthy alternative to caffeinated drinks like soda or energy drinks, which contain a lot of sugar. Envigor-8 allows me to remain focused and awake for hours after consuming it. The directions say 3 full droppers full, 1-2 times per day, but I've limited it to just once per day, so I'm not sleepless before bedtime. Of course, if you can take it early enough, perhaps around mid-afternoon you would be able to take it again.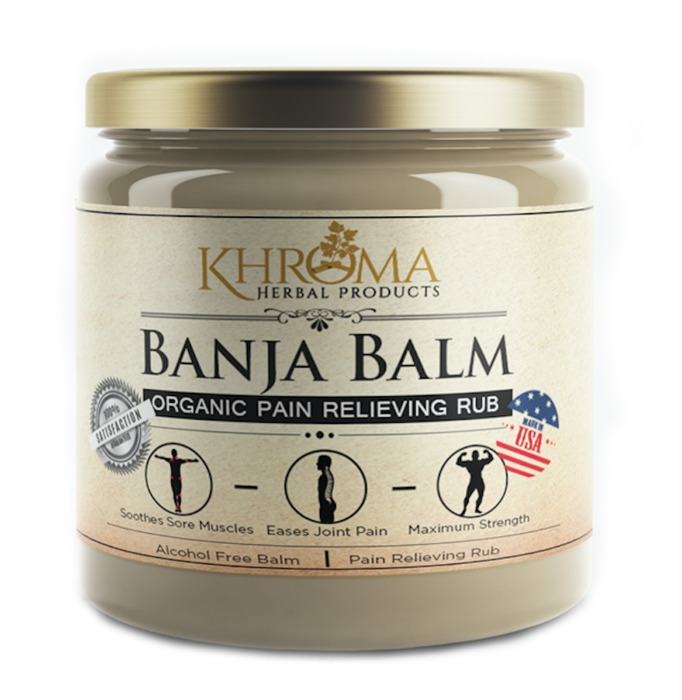 Banja Balm
The one product I'm really loving is the organic pain relieving rub Banja Balm. It has an almost exfoliating type effect, with tiny grit-like ingredients to really penetrate sore muscles or joints. It's also great for bruising. It's concentrated, so a little goes a long way. I love the smell of peppermint and eucalyptus. It's not overbearing like some traditional topical pain relievers.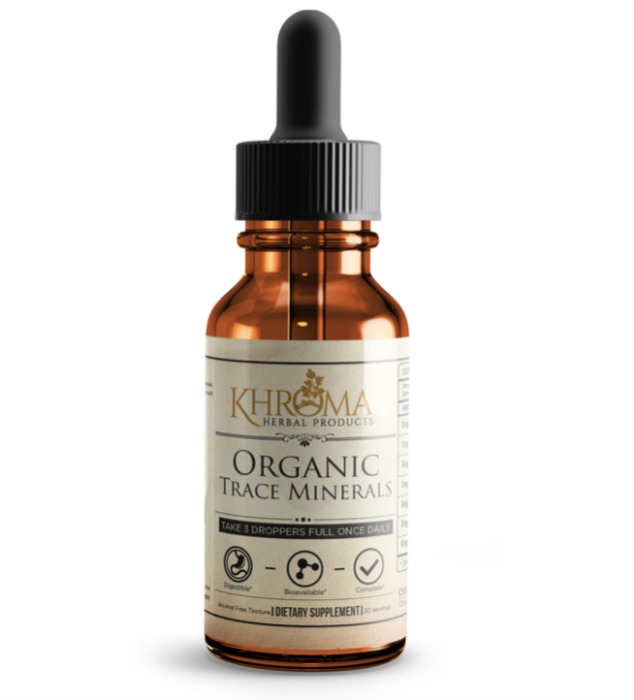 Organic Trace Minerals
High in trace minerals and vitamins, Trace Minerals is also plant based, for easy absorption. This is beneficial to have, to ensure that you're getting enough vitamins and minerals daily.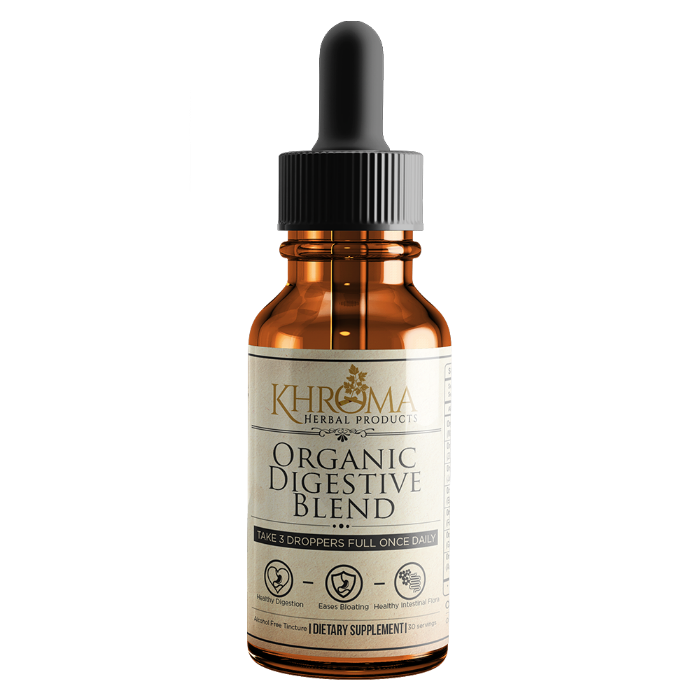 Organic Digestive Blend
Organic Digestive Blend is a great product to have! It helps with a variety of digestive symptoms: bloating, gastrointestinal pain, constipation, and upset stomach. Also, helps to maintain healthy intestinal friendly bacteria to help with long-term digestive health.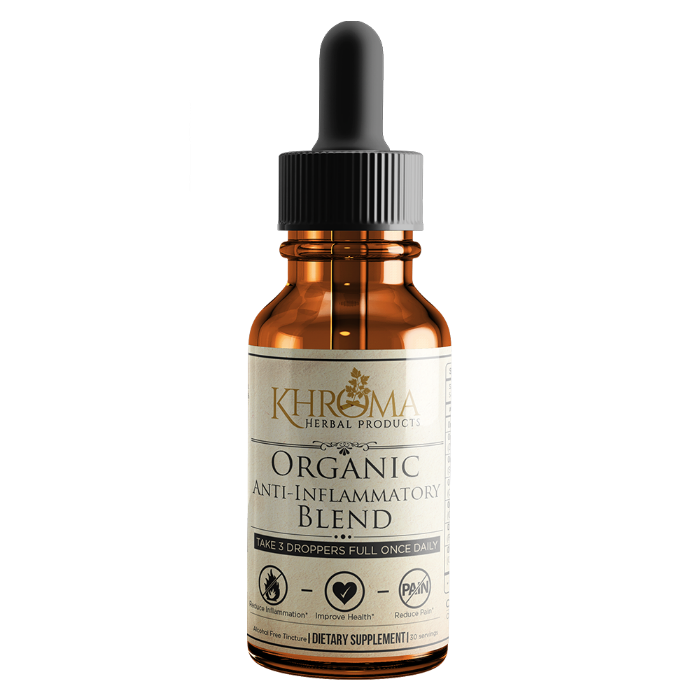 Organic Anti-Inflammatory Blend
Made with very strong anti-inflammatory plants available in nature! Inflammation is a major factor in other chronic illnesses and pain This was designed to reduce inflammation in the body.
The directions for the oral supplements are simple: Take 3 Droppers Full 1-2 times per day. Maybe added to water, tea, or juice, or simply taken directly by mouth. Includes approximately 30 servings.
Who Are Khroma Herbs?
Khroma Herbs was founded by Connor and Renae Southworth – two unconventional and bold free spirits who have a devotion for making the world a better place. After originating, developing, and then selling their first dietary supplement company, they resolved that they wanted to create a company that puts quality and ethics higher than any other goal. They do not test on animals. All products are all natural and organic.
You can follow them on social media here….
Twitter| Facebook | Instagram