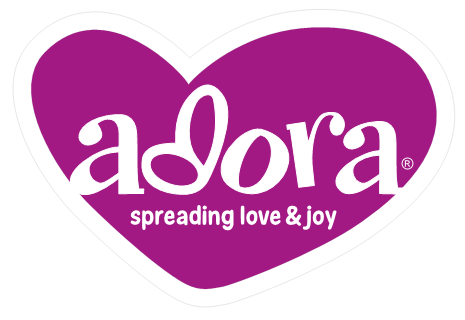 Growing up, there was nothing that I wanted more then to have my own baby. It may have had something to do with the fact that my mom had my little sister when I was five; I'm not sure, I just know that I really wanted to have a baby. There was just something about having that little lovable bundle that you take with you everywhere that amazed me. It was shortly after the birth of my sister that my parents gave me a life like baby doll; well life like for the 1980s. I remember that she arrived on my birthday, she smelled so good, and she even had her own diaper bag, and everything that a five year old thinks they need for a baby. It was amazing, she was amazing, and I still have her tucked away in a memory box. She is worn and a bit torn but I still have her!
As we get older, sometimes we forget these memories. We still carry them with us but they are under the new memories that we have built through the years. This was the case for me and my first real baby (doll) until just recently when I received BabyTime Lavender from Adora. As soon as she arrived I started smiling like a kid in the candy store, I carefully unpackaged her, lifted her out, and I even smelled the box to see if I could smell "baby" … all of the memories flooded in and by the time it was said and done, I was sitting on the floor with tears streaming down my face as I read about Baby Lavender. Suddenly I was back in time, in my childhood, holding my baby, Sarah. It was a beautiful reminder of what once was.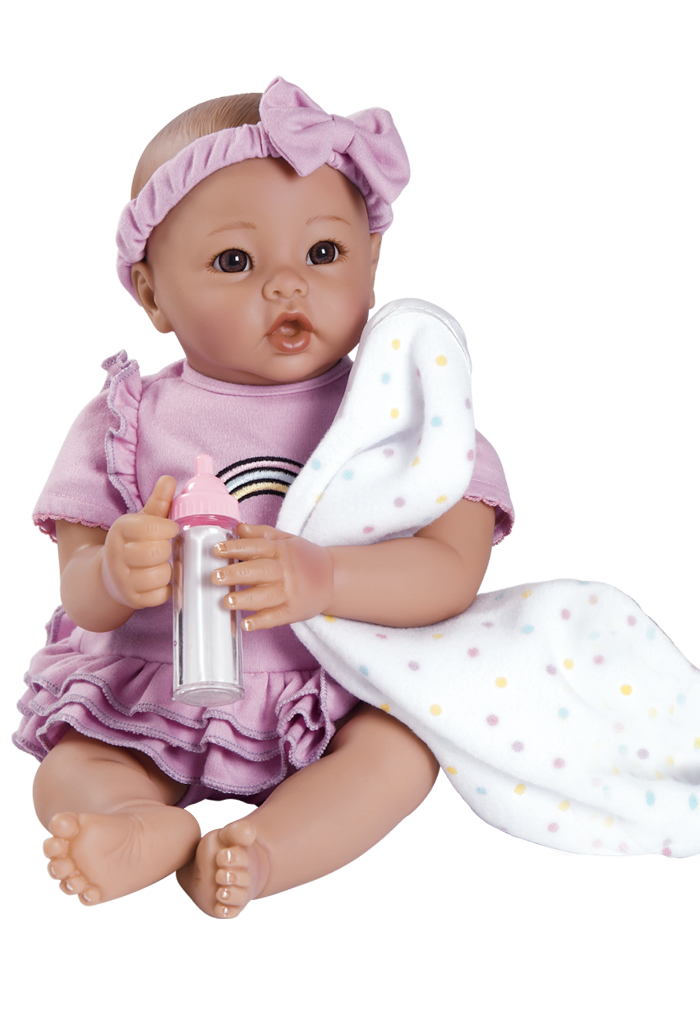 Needless to say, excitement has been coursing through me ever since as I count down the days, 12 to be exact, until my daughter turns six and she will receive her first special baby doll. I can't help but wonder if Lavender will help her create memories that last a lifetime; memories that will come rushing back to her when she has a daughter. Now, thanks to Baby Lavender and Adora, my little one will be able to practice for when she has her own kids or perhaps one day she will be lucky enough to become a big sister. The memories that come with a special doll can be beautiful and lasting. From the lifelike look and feel, to her tiny fingers and toes, and even the smell. Even the softness of her clothes! I can't wait to teach my little girl about caring for her baby. I can't wait to make new memories that will stay with me for a lifetime.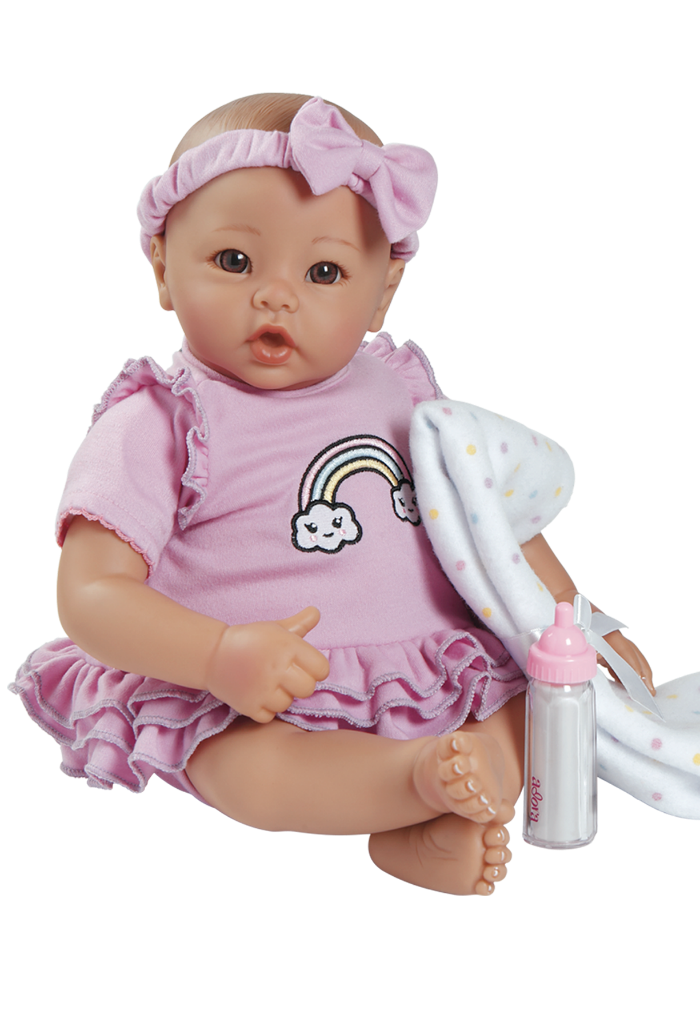 ABOUT ADORA ~ BABYTIME LAVENDER
BabyTime™ Dolls are adorably swaddled in a newborn embroidered onesie and have weighted bodies made to feel just like a real baby! Your little one's can share the precious moments with their baby doll just the way they see their parents do at home! The imaginative play continues from there as each BabyTime™ doll comes complete with a soft blankie and feeding bottle! Perfect for kids age 3+!
Connect with Adora: Shop | Facebook | Twitter
Adora has been generous enough to offer one (1) Mom Blog Society reader a chance to win their very own BabyTime Lavender Doll. Simply click on the giveaway image below to enter for your chance to win!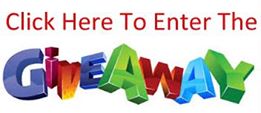 Disclaimer: This product was received from the Company for review purposes only. All thoughts and words in this post are my own and I was not paid to endorse it. I am only voicing my opinion of this product.