A house should be more than a house. It should be a home. Maybe those two words mean the same thing to you, but they're not the same thing. Houses are everywhere. Your friends, family members, and strangers have houses. You, most likely, only have one home, though. Home can change, but there's always one, safe place to which we return at the end of a long day. You might even travel for weeks at a time, but there's somewhere to which you'll be coming home at the end of it all. The question is whether you truly view this place as home.
There might be something missing from your house; something which is preventing you from viewing it as a real "home". It might be modern, but perhaps it's missing something a little cozy or personalized to your tastes. Perhaps it's missing something which makes you feel warm and relaxed. You should feel invited when you step through your front door. Of course, on a budget, it's hard to know what you can really do to renovate or redesign a house into a home, so I've put together a few key tricks to help you achieve a cozy home at a very low cost.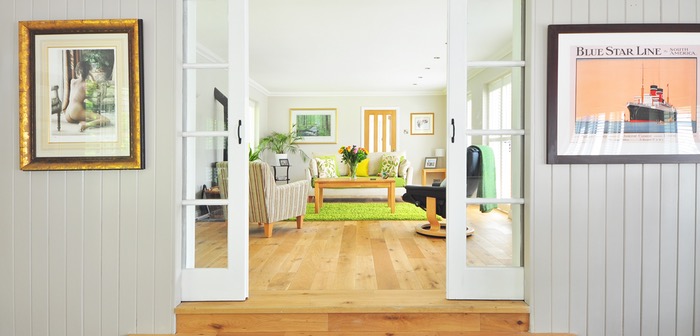 Declutter the house one room at a time.
If you panicked or groaned when you read the above line, that means you definitely need to declutter your home. Maybe when you were a kid you looked at the mess in your room as your mess, but mess has a different effect on our brains as adults because we know we have to clean it up. On top of that, there's quite a substantial difference between a frustratingly-messy room, a manageable room and an entire house that's over-cluttered and untidy.
This could be the key to feeling a little less stressed and a little more relaxed in your own home. Clutter in the real world seems to have the effect of cluttering our minds. Once you've finished tidying, you might find, with that weight now off your shoulders, your house feels more homely already. Still, even if it doesn't, this will give you a chance to see what's lurking beneath the mess; you'll be able to see what's really not working in your house beyond the mere hoarding of items. Go through one room at a time, and don't let yourself become too overwhelmed by the task of tidying your house. This will also let you focus on the new way you want to organize and layout each room. It might give you ideas about the renovations you want to make to your house as a whole, in order to turn it into your home.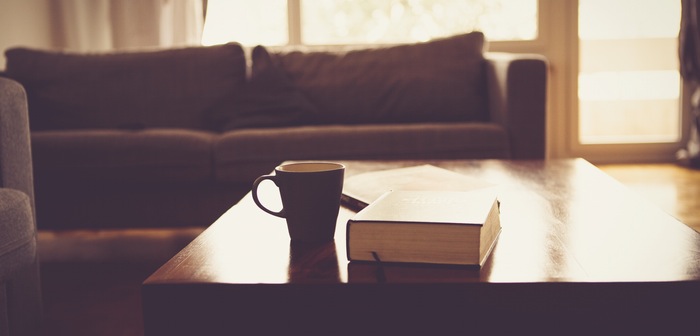 Turning the house into one giant hot water bottle.
Rather than scrambling to get into bed at eight in the evening, because you've already had too much of the world and the cold chill surrounding your house, perhaps you should work towards taking some of the coziness and comfort offered by your bedroom and spreading it around the house. Throws and blankets are a godsend, and you don't just have to keep them in bed with you. Leave a few in your living room; you can stay up and watch Netflix with the same comforts that your bed brings, without having to stoop to the level of clambering into bed as soon as you're home from work.
Of course, I'm not denying that your bed should be the holy grail of comfort and warmth in your home. When it comes to coziness, you should definitely be feeling the coziest whilst you drift off to sleep. You could even accept the joys of down comforter warmth into your life because there shouldn't be a limit to how cozy you get in bed.
A reading corner.
Nothing screams "comfort", in my eyes, like a cozy little reading corner. You could pad out a windowsill in the house with plush cushions, a soft sofa-like material on which you can sit, and perhaps even a blanket for good measure (I like blankets, okay?). With a beautiful view of the world outside and your favorite book in your hand, there's no way those four walls of yours will continue to feel like nothing more than "a house" to you.