There's nothing quite like a sweet dessert to cap off a meal. With so many different types of desserts out there, it can take a lot of work to know where to start. Whether you're a sweet tooth or not, these seven types of desserts are sure to please. It will also give you an idea of what could make up the sweet dessert boxes that perfectly satisfy your sweet cravings.
What are desserts?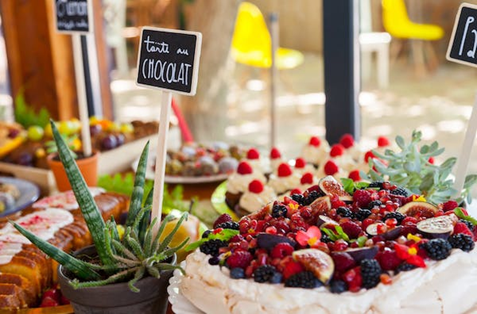 A dessert is a course that comes at the end of a meal or as a snack. Many desserts are high in sugar content and can be very indulgent.
Desserts are popular among people of all ages, and you can enjoy them at home or in a restaurant. No matter how you serve it, desserts are sure to bring delight to any meal. There are seven main types of desserts: customized cakes, cookies, custards and puddings, frozen desserts, fruits, pies, and pastries.
Cakes
Cakes are desserts typically made with flour, sugar, eggs, and butter. It can come in many different shapes and sizes with frosting or fondant. A customized cake is a great way to show creativity and make a unique dessert for any special occasion. Whether you celebrate birthdays, anniversaries, or other special occasions, customized cakes can be the perfect centrepiece. From classic vanilla sponge cakes to elaborate tiered cakes, personalized cakes allow you to create something unique. With the right ingredients, customized cakes can be a delicious and beautiful way to show love for someone special.
Cookies
Cookies are crunchy or soft, chewy or crumbly, and made with chocolate chips, nuts, sprinkles and other goodies. Some famous cookies include chocolate chip, oatmeal raisin, peanut butter and sugar cookies. Best served with milk or coffee as an after-dinner treat.
Custards and Puddings
Custards consist of milk, eggs, and sugar. You can have it cold or hot with various flavours like cinnamon, nutmeg or even chocolate. Puddings are thicker than custard and usually have a texture that resembles a cake or mousse. Puddings consist of milk, sugar, cornstarch and flavourings such as vanilla, chocolate or fruit. Both types of desserts have whipped cream or fruits as a topping.
Frozen Desserts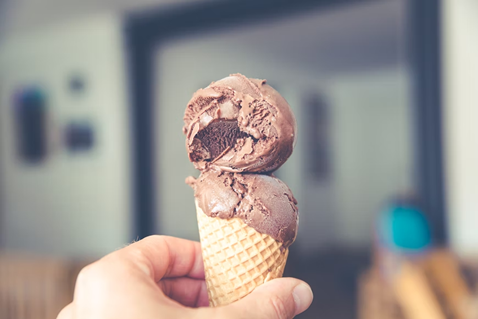 Frozen desserts include ice cream, sorbet, gelato, sherbet and popsicles. The main ingredient that gives these desserts their unique texture is egg whites or gelatin. These desserts have a variety of flavours and forms, such as cones, cups or slices. Frozen desserts usually have toppings like chocolate sauce, whipped cream and fruit syrups to enhance their flavour. They are a great way to cool down during hot summer days.
Fruits
Fruits are a plant's sweet and edible parts, often consumed as a snack or dessert. They have several categories based on their texture, sweetness and other unique characteristics.
Berries typically have tiny seeds surrounding a sweet pulp, including blueberries, strawberries, raspberries and blackberries. Citrus fruits are tart or sour and have thick skin with juice-filled segments, including oranges, lemons, limes and grapefruits. Stone fruits have a hard centre core surrounded by fleshy edible parts like peaches, nectarines, plums and cherries. Tropical fruits like pineapples, mangoes, papayas, bananas and coconuts are often sweet and juicy. Melons are round or oblong-shaped and have a thick outer skin with a sweet interior, like cantaloupes, watermelons and honeydew.
Pies
Pies are a type of dessert that usually consists of a pastry dough shell filled with fruits, custards, and other sweet ingredients. It can be either savoury or sweet. Sweet pies may be fruit pies, which use fresh or preserved fruit fillings; cream pies, which contain mixtures such as custard or cream; and chocolate pies, which include chocolate or cocoa ingredients. You may also make pies with other fillings such as nuts, peanut butter, and vegetables like potatoes or squash. Pie is a popular dessert across many cultures, and people enjoy it around the world. Its versatility makes it an excellent choice for any occasion.
Pastries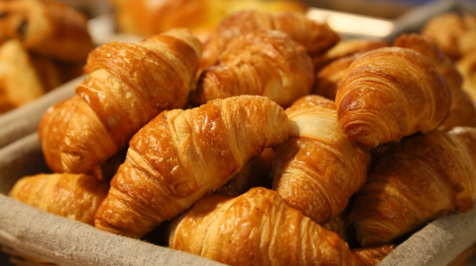 Pastries are a dessert made by combining flour, butter, sugar and eggs to form dough. This dough is then rolled out and shaped into various forms before filling with sweet ingredients like fruit preserves or cream. Typical pastries include pies, tarts, puff pastries and croissants. Pastry recipes can be as simple or as complex as desired and can be with either savoury or sweet ingredients.
Indulge in Desserts
Desserts not only satisfy our sweet cravings, but they also offer many health benefits. Desserts provide essential nutrients such as vitamins, antioxidants, and minerals that are important for overall well-being. They can also help to regulate blood sugar levels and promote healthy digestion. Additionally, many desserts are high in fibre which can help to keep us full for extended periods. Desserts can even boost energy due to their natural sugar content.
In addition to the health benefits of desserts, indulging in a sweet treat can also help to reduce stress and anxiety. Desserts can trigger positive emotions such as joy and satisfaction, providing an uplifting mood boost. Indulging in a dessert can also be an opportunity for relaxation and enjoyment.
A final benefit of eating desserts is its ability to create meaningful connections. Sharing a dessert with friends or family can deepen relationships and foster feelings of love and belonging. Desserts can also be an opportunity for socializing and creating positive memories. So whether you are indulging in your favourite sweet treat alone or with loved ones, it is sure to create lasting memories.
All in all, desserts offer a variety of health benefits and can provide enjoyable moments with your loved ones. So don't feel guilty when you indulge- enjoy the sweetness desserts offer!