There aren't enough hours in the day. That's one thing most Moms will agree on. So if there are ways to improve efficiency and cut corners, Mom will know or have them. These kitchen tools will help you save all-important time, without facing any moans or groans from your youngsters.
Back to basics
The little things certainly count when you're a busy Mom, so invest in a super sturdy, sharp peeler, and save your hands a few nicks. A good peeler is a staple piece for an efficient kitchen. Remember to update your peeler every so often, to avoid dull blades that will slow down your prep time.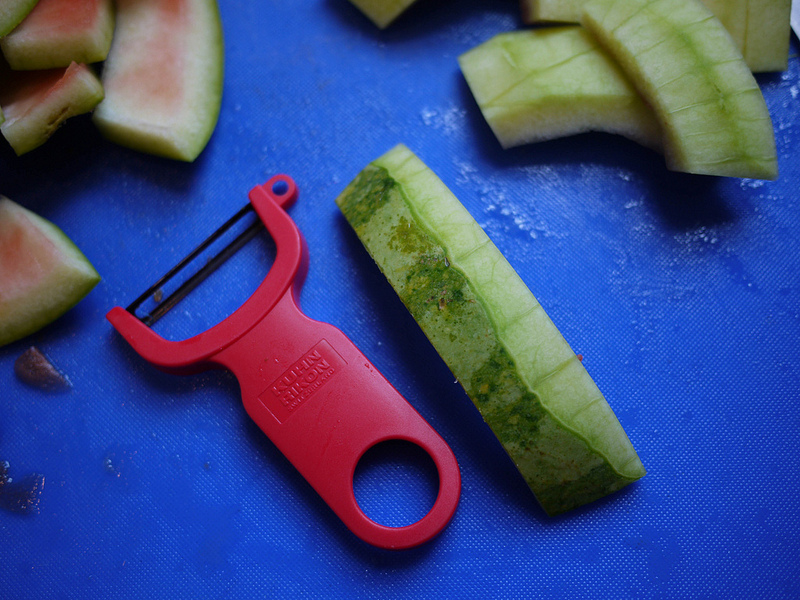 Grate tools
Another kitchen tool you might think to be fairly basic is a zester, but again, investing in a good quality zester come grater will save you time and unwanted scrapes. A microplane zester is a brilliant addition to any kitchen, and allows you to glide anything from cheese to spices, or citrus fruit to chocolate bars over in no time at all. Baking just got so much easier!
Gadgets able to multitask like Mom
It's well worth investing in small kitchen appliances that you use time after time, day after day, and a food processor is certainly one of those gadgets. Kenwood Multipro Food Processors will be your new best friend. From chopping onions to kneading dough, or grating cheese to blending smoothies, it really does everything.
Live fast, cook slow
Every busy family home should own a slow cooker. They really are like magic! Throw all the ingredients in in the morning, at lunch time, or whenever suits you really- come back a few hours later, et voila, it's ready to feed the hungry mouths of your household. Keep your eye out for slow cookers that include steamers too. Bye-bye unnecessary prep time, hello tasty meals!
Change the way you chop
If you don't quite have the knife skills of a professional chef, or just want to save yourself some time, a multi-purpose food chopper will be the answer to your problems and won't stretch the budget too much. Freshly chopped fruit in an instant just made getting in the kids 5-a-day a whole lot easier!
Not too hot and not too cold
Worried that you didn't quite cook that chicken for long enough, we've all been there. It's a good idea to have a probe thermometer in the kitchen to keep these worries at bay, knowing that your family are safe to enjoy your scrumptious cooking.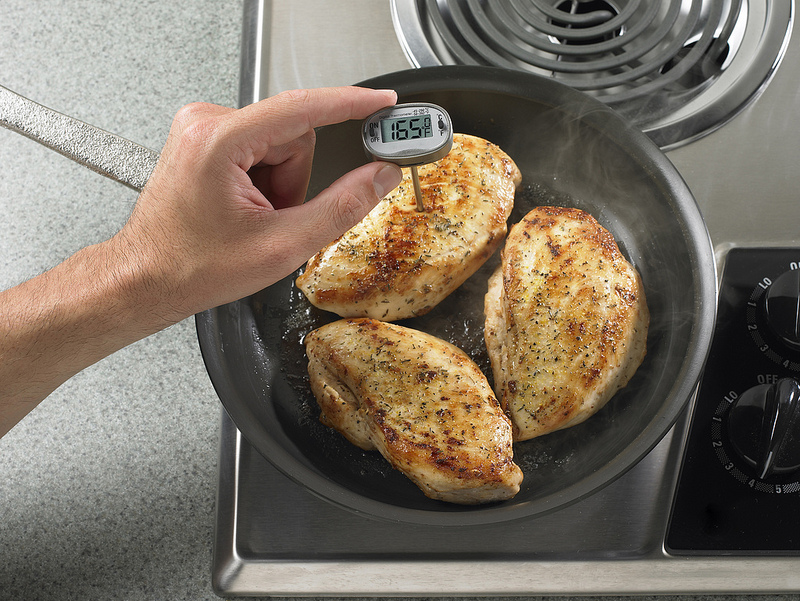 Sous chef at your service
Although it isn't necessarily a 'kitchen tool', an iPad or tablet is one tool that you'll wonder how you ever did without. Whether it's to store your latest yummy recipes, or to time the roast dinner, or maybe even to provide a tune or too to bop along to as you cook, it will be your favorite kitchen companion.
Happy cooking!
Images by grongar and USDAgov, used under Creative Commons license