The early days after launching a business are often powered by excitement and adrenaline as you settle yourself into your new role as a business owner and get to grips with all the tasks that entail. However, once your business starts to settle down a little and you have time to catch your breath, it is wise to start working on a more strategic approach to running your company.
The first few months of business ownership are often so crazily busy; you were probably trying to find your feet and keep up with demand. As you become more comfortable with the day-to-day running of your company, your thoughts may be turning to its long-term success and how you can ensure that it has a bright future ahead. While at the start of running your company, things may have been a little hit and miss, now that you are familiar with the setup, it is time to take a more strategic approach. Developing a business strategy was something you likely did when producing your original business plan. But, now you have extra knowledge and experience, you may want to update your future strategy taking account of the lessons you have learned along the way so far.
To help you plan for your company's future success, these actionable tips should help you to put a strategy in place and implement it to help your business to thrive both now and in the long term:
Having a fantastic product is great, but building a strong brand is also crucial. Getting your branding pitched just right can be the vital ingredient needed to take your business to the next level. When people purchase goods and services, they don't just buy the actual product; they also buy into the brand. If purchases were made solely on the product itself, no one would pay a premium for designer goods with brand names. Consumers are willing to pay far more to purchase branded goods because they are buying into the personality of the brand and want to be associated with the way the brand is perceived. This concept is known as brand equity, and although it can be hard to measure, it is something that is hugely beneficial to try and create in your business.
To build a strong brand, you need to have a clear idea of who your target market is and how the personality of your brand will appeal to it. You will need to consider precisely who your target market will be; for example, are you hoping to market your brand as a green product to appeal to eco-conscious consumers? Maybe your products are premium goods, and you want them to be aimed at the luxury market. Creating a solid personality for your brand and then pitching it to the correct target audience will help to firmly establish your products and build a foundation for future success.
Create the Perfect Website
Part of having a strong brand is creating a website that perfectly encapsulates the personality of your branding while also delivering an excellent user experience (UX) to visitors of your website. Your website is likely to be the first point of contact that potential customers have with your brand, so you need to ensure it is designed to impress.
Developing and designing a website that looks good, showcases your products perfectly, and also performs in terms of search rankings and user experience is no easy task. But, a website that is difficult to navigate and looks amateurish can quickly put visitors off your brand before they have even looked at your products. As your website forms such a crucial part of the perception of your brand and is a vital tool for your digital marketing efforts, it is a good idea to call in some expert help. Using an experienced marketing agency with a proven track record of delivering results is an excellent way to ensure your business's digital presence is on-brand. Using their experience, the digital marketing agency will be able to work with you to make sure your brand is seen by your target audience and strongly appeals to them.
When you put so much of your money, time and effort into building your business, it can be hard to hear any criticism of it. This is entirely understandable as when you have so much invested in your company, any criticism can feel highly personal. But, unfortunately, it is impossible to keep every customer happy all of the time. As criticism is uncomfortable to hear, you may initially be reluctant to accept it at all. While sometimes feedback may seem unreasonable or overly critical, it is helpful to take anything useful from it and keep it in mind for the future.
Being responsive to feedback and learning from it is an excellent way to keep your business moving forward and evolving to meet your customers' needs better. Becoming complacent about your brand can lead to you being left behind and to stop trying to improve. Continually striving to improve your products and service will help you to stay a step ahead of your competitors and will also ensure your customers are happy. Listening to feedback from customers and responding to it is the best way to continually improve your business and help to increase customer loyalty, which will boost the chances of your brand being successful in the long term.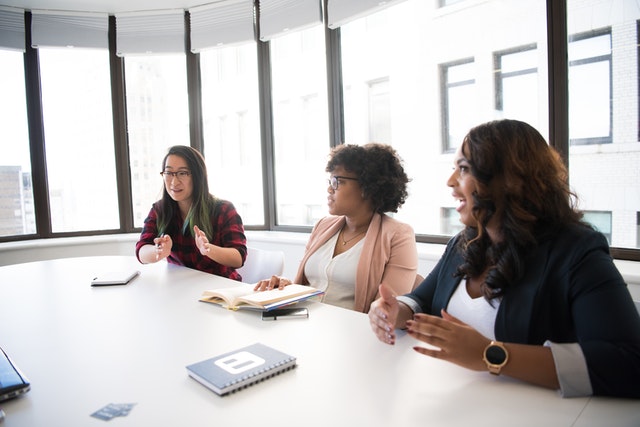 Image Pexels CC0 License
Just as it is crucial to know what your customers want, it is also vital to understand your competitors. Monitoring the competition is essential at every stage in your business, whether you are preparing to launch or your company is well-established. Understanding how your products compare to your competitors will give you valuable insights into your market position and how your company is performing in terms of sales. You will then be able to make business decisions based on these insights to help you stay competitive.
Aside from monitoring direct competitors, it is also valuable to keep up-to-date with developments and news from the industry in general. Keeping up-to-date with industry news will ensure that you are aware of any developing trends within the sector so that your business does not get left behind. Keeping up with news from your sector will also help you to be alerted to any newcomers to the market or companies that may be diversifying into your field. Being aware of these new competitors from the start will make it far easier for you to monitor their progress and increase your own marketing efforts if required.
Clear and effective communication is crucial when you run a business. Communicating with your customers is beneficial on many levels. When you use social media to communicate with your customers about your products, you are essentially starting a conversation with them. Replying to their messages and comments keeps them engaged with your business which builds their relationship with your brand. Injecting your brand's personality into your social media pages and responding to comments and messages quickly helps customers to feel valued and brings a personal touch to their connection with your business.
As well as helping to build engagement on social media, communication is vital for customer service. Communicating clearly with customers and responding to emails and calls quickly is critical to ensure every customer has a positive experience when they contact your company. Receiving a fast and positive response to a query can make a big difference to your customers and make them far more likely to shop with you again, so communication is another excellent way to boost customer retention and loyalty.
Deliver Impeccable Customer Service
Delivering excellent customer service should be at the core of any business, as it is vital to achieving long-term success. Even if you have the best product in the world and plenty of clever branding, neither of these will counteract the impact of poor customer service. The internet and social media are powerful tools that can either provide considerable benefits to your business or seriously damage its success. Customers, particularly dissatisfied ones, can be highly vocal about their poor customer experiences on social media and in online reviews. This kind of negative attention can impact future sales and ultimately put your business at risk if it happens often enough. Delivering high-quality products and the best customer service is crucial to protect your reputation. When you get your customer service right, you should achieve a steady base of loyal customers, with new ones joining them all the time.
As you can see, there is not just a straightforward way to fast-track your business to the long-term success; it requires continual effort to achieve. To build a prosperous future for your brand and sustain it, a combined approach is needed. Perfecting your branding, using effective marketing tools, and offering impeccable customer service are all excellent ways to set your business up for a successful future with a base of loyal customers.