Wedding shopping is quite hectic and exciting at the same time. To make it an even more memorable experience, the Mon Cheri selection can be talked about. The latest bridal collection of Mon Cheri dresses 2021 is a treasure trove for every bride-to-be. It has everything that you would need for making your dream wedding scenario come true.
The following are the trendiest Montage by Mon Cheri dresses from the bridal collection that you must take a look at:
Embroidered White Wedding Dresses
Let's start with the main item- wedding gown. Every bride looks for that one wedding gown which will dazzle everyone at the venue; which will give her all the confidence she needs to embrace her flawless figure. Mon Cheri bridal collection has a wide range of white wedding gowns with sparkling embellishments all over the fabric. Most brides tend to go all traditional by choosing a modest neckline. However, with Mon Cheri, you can go sexy effortlessly.
Check this one out if you want something grand and gorgeous: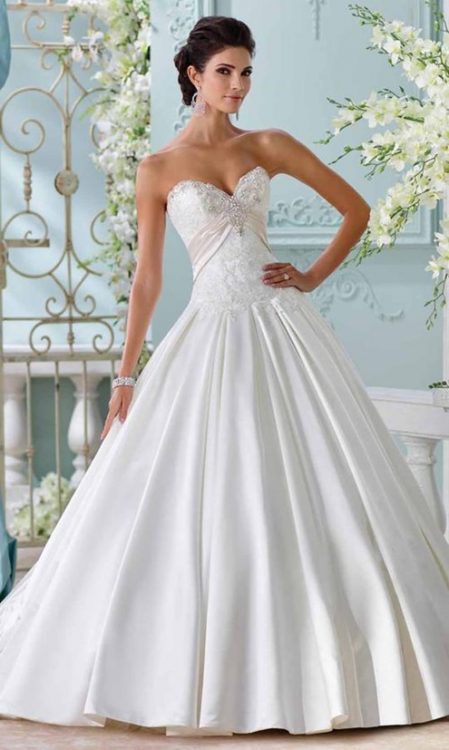 Mon Cheri also has unique bridal outfits such as this: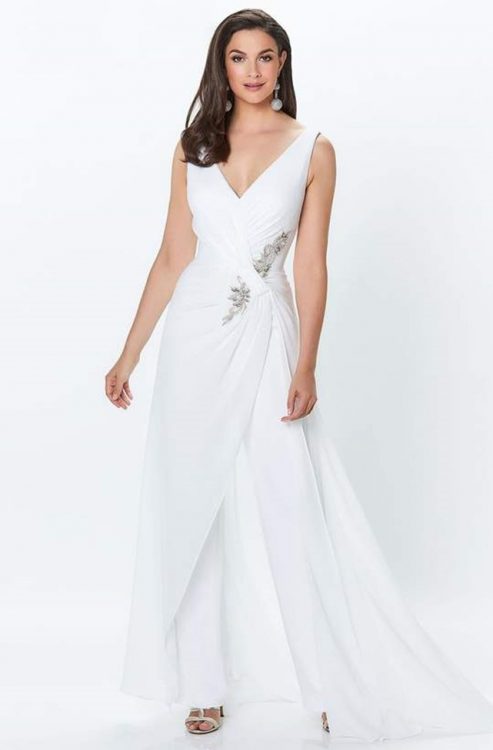 Mother of the Bride Column Dresses with Embellished Bodice
Of course, it is an important day for the mother of the bride as well. She needs something that will represent her emotions perfectly. This sophisticated style will be ideal here. With a fully embellished bodice and a plain column skirt, you will have the best of everything- glamour and elegance. The best part about column skirts is that they contour to the original shape of the figure while concealing the downsides. Try to choose simple or modest necklines so that they go with the overall attire.
These are the eye-catching Mon Cheri mother of the bride outfits that you can shop from: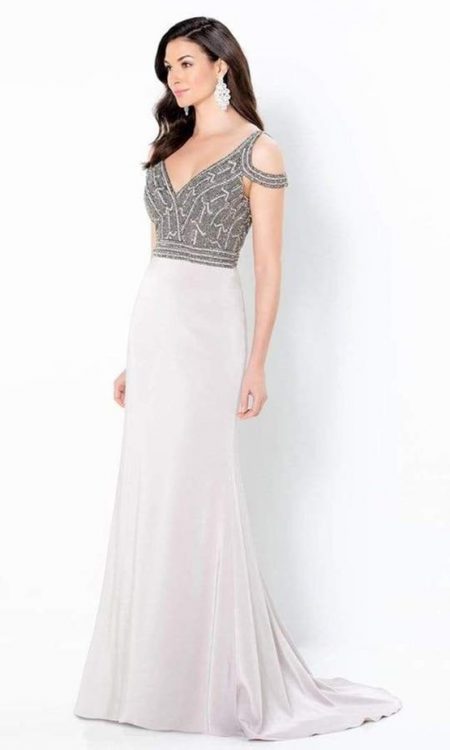 Floral Embroidered A-Line Gowns for Wedding Guests
As a guest, you would obviously want to dress your best for the ceremony. The Mon Cheri floral ball dresses are something to talk about in this respect. Choose colourful patterns if your ideal attire is that of a fun and flirty one. However, you can also choose contrasting shades that will give it a formal spin. It is a sophisticated yet gorgeous style where the floral prints are elegant and stylish with the lavish train finish that indicates glamour and grandeur.
Go through these items: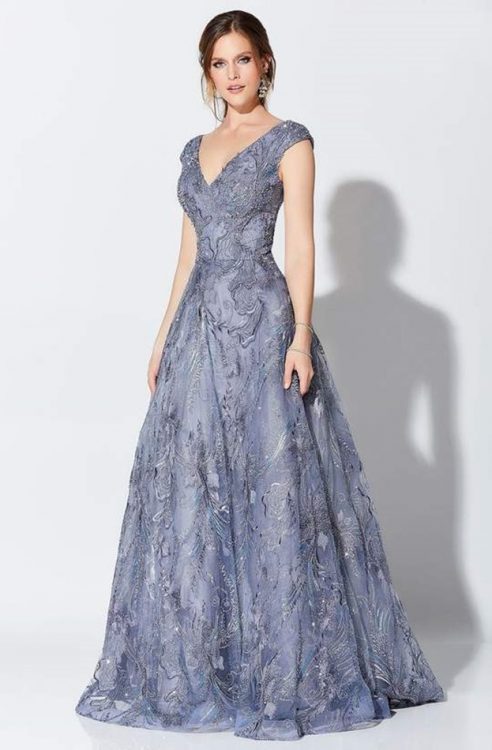 Fitted Evening Gowns with Off-Shoulder Necklines for Mother of the Groom
Like the mother of the bride, it is indeed quite a special day for the mother of the groom as well. This is quite a unique style for her because the off-shoulder neckline is flattering that will give your figure an elongated appeal which can make you look lean or taller. Apart from that, the fitted silhouette will do proper justice to her curves. Not to mention, but this style is quite age-appropriate, yet not a safe or boring option.
Browse through these designer gowns and pick a favourite: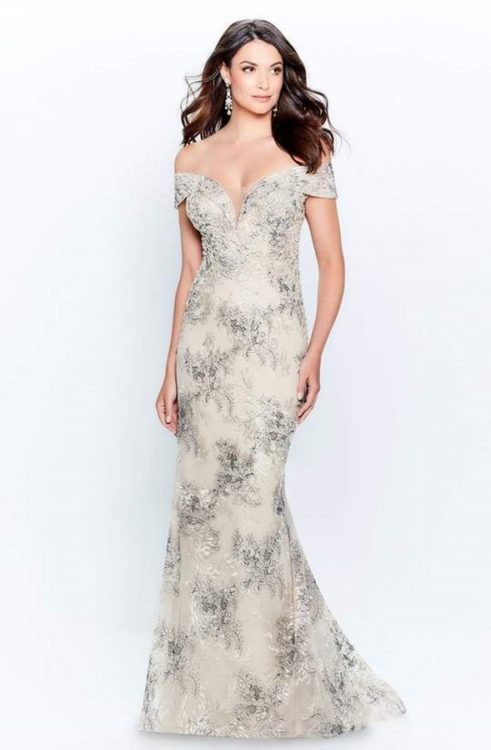 Blush Pink Appliqued Fitted Bridesmaid Dresses
This style of bridesmaid dresses by Mon Cheri is the most sophisticated. Blush pink bridesmaid dresses with appliques are perfect for outdoor weddings. The shade is warm and syncs amicably with nature especially vineyard weddings. The fitted skirts such as mermaid and trumpet will bring out the best of your curves as you stand there witnessing the happy couple celebrate their love.
Browse through these bridesmaid Mon Cheri dresses: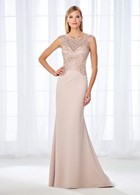 The sheer vibrance of the Mon Cheri bridal collection is an absolute delight for every woman who is looking forward to having a wonderful shopping experience. With such amazing prices, you will be getting hands on your favourite items without extending the budget.