If you've been thinking for a while about homeschooling your children, you'll no doubt have put some thought into what to teach your kids. After all, it's vital that your children learn a broad range of subjects.
However, even if you've prepared a comprehensive curriculum for their learning, there are some essential items you need for homeschooling. Take a look at the following examples to give you some inspiration so that you can create the right homeschooling environment: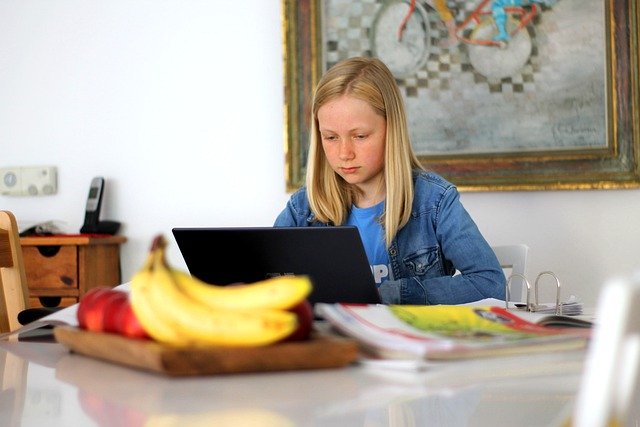 1. Stationery
One fact that you'll soon come to realize is that kids go through a lot of stationery! Pens, pencils, and other items either get used very quickly, damaged, or end up in a black hole somewhere! That's why it makes sense to keep a lot of stationery in stock.
When buying stationery, don't forget branded items like pens if you've got more than one child homeschooled. Personalized stationery will ensure there are no arguments over why one child is using the other's favorite pens, for example!
2. File Folders
Even though you've got each child's lessons all planned, you need somewhere safe to store their lesson plans, coursework, and other materials. File folders are easy and inexpensive ways to organize each child's schoolwork and lesson plans.
You could even color-code file folders so you can better organize where everything gets stored. Just make sure you store those file folders somewhere safe in your home, away from the possibility of accidental damage.
3. Laptop
You've probably already got a computer at home but have you got a laptop? If not, now's the time to invest in one. If you're worried about homeschooling costs spiraling out of control, remember that you can buy used laptops quite cheaply.
A laptop is useful because you can take it anywhere. So, if you and your children went to a museum for a day excursion, for instance, they can document what they've learned on the laptop.
4. All-in-One Color Printer
The days of owning a separate scanner and printer are over. Today, you can buy all-in-one color inkjet (or laser) printers. Those multi-function devices are the perfect accompaniment to your laptop and are vital for printing out things like worksheets and lesson plans.
Don't forget to keep some stock of paper and spare ink cartridges so that you don't run out of either item during the middle of a homeschooling lesson!
5. Dry-Erase Board
There will be plenty of times where you'll need to ask your pupils (i.e., your kids) to demonstrate a math formula or draw something to explain their ideas and answers to certain questions.
A large dry-erase board makes it easy for your kids to do that. Plus, when you wish to clear the board, you can use a simple dry eraser or even an old rag. Dry-erase boards are lightweight and can easily get mounted on a wall or a stand for portability.
Hopefully, this article has helped you to remember the things you need the most to commence homeschooling lessons. Thanks for reading this page and feel free to share it with other homeschooling parents!