Trying to pack too much into your holiday itinerary can end up making your kids over-tired and irritable. That's not much fun. Happily, just a little forward planning will prevent this. Then it will be smiles all around.
If you're planning weekend breaks to Rome with the kids, take a look at these five child-friendly destinations below. Touring round the city will be so much fun!
Hop-on Hop-off Red Bus #110
Rome is built on seven hills. This could be a problem if you're carrying a youngster, or have a child who insists on walking but will soon tire. The Hop-on Hop-off bus offers a way to become familiar with the city, without wearing you or your kids down. Headphones are provided, so you can listen to commentary on the sights you're passing. Stay on for the entire loop, which takes about two hours, or hop off if you see something you'd like to explore. Take picnic foods and snack comfortably while you enjoy the ride.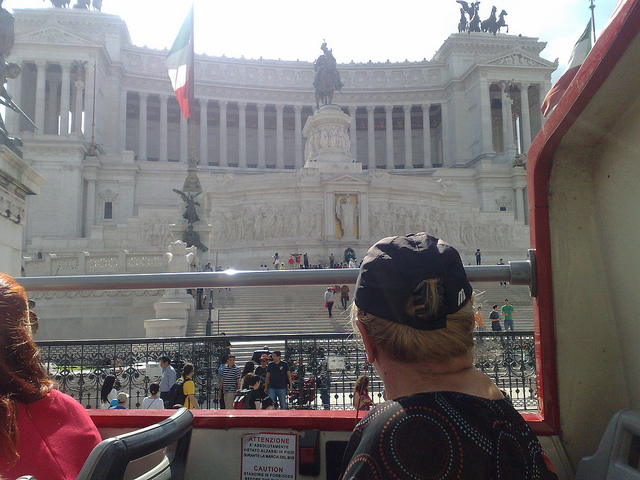 https://www.flickr.com/photos/brian395/8089914712/sizes/l
Villa Borghese and Gardens
This is a huge park with a zoo and museum. Kids can ride hire-bikes, go-kart, or travel around the zoo on the 'Bioparco Express' train. The Villa Borghese art museum, the 'Galleria Borghese', is also impressive. The museum would be recommended for older kids who have an attention span of around 1-2 hours.
Coliseum and Forum
With plenty to see and explore, this is a superb 'see and tell' destination. Older kids may enjoy going to 'Gladiator School'. A two-hour class provides some history on this ancient sport and includes interactive demonstrations of gladiator equipment. Gladiator training follows, with one-on-one mock battles using foam swords.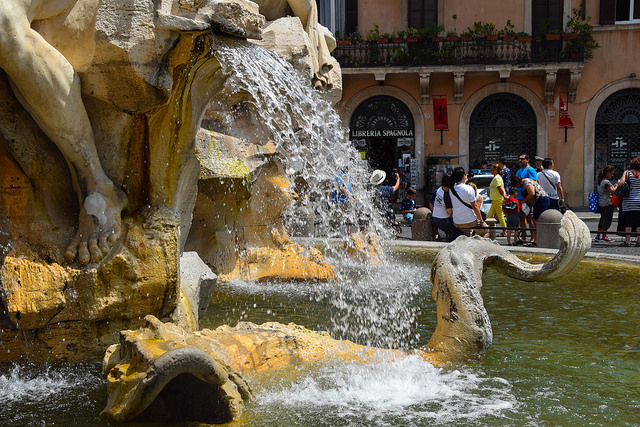 https://www.flickr.com/photos/mariaeklind/20257454552/sizes/l
Piazza Navona & Campo de' Fiori
Once used as a venue for chariot racing, Piazza Navona is now an ornate, pedestrian square. With large, extravagant fountains, street performers and 'gelato' (ice-cream) sellers, this is a terrific spot to take a break and hang out. Campo de' Fiori is a lively open-air market open daily until 3pm. Buy some tasty fruit, bread and cheese to have an Italian style al fresco lunch.
St. Peter's Square and the Vatican
Formal tours of the Vatican can take around three to four hours. This would be way too long for most kids, so plan your own mini-tour to make your visit kid-friendly. One option is to start at St. Peter's Square. Take the elevator to the top of the cupola, and marvel at the magnificent view over Rome. Then, make a visit to adjacent St. Peter's Cathedral. Finally, if your kids can handle it, head for the Vatican Museum. To see some of the most iconic items, make straight for the Raphael Rooms and the Sistine Chapel. This itinerary will take around 90 minutes.
Rome does get quite hot in July and August. During these months, outdoor sights are best visited in the morning, or late afternoon. Take sun cream, sun hats and water bottles. If you want to, you can refill water bottles from any of Rome's numerous fountains, which flow with drinking quality water.
Images by brian395 and Maria Elind, used under Creative Commons license