Earning a living as a stay-at-home mum may sound too good to be true. However, the growing trend of home-based business and work opportunities is continually appealing to busy moms. Whether you are comfortable with working as a full-time employee and selecting your working hours or putting in as little as ten hours a week while your children are in school or sleeping, there are several ways in which you can earn money from home. They include the following;
Become a Virtual Assistant
The demand for online help has formed a fast-growing business, and virtual assistant jobs are expected to increase significantly in the coming years. Becoming a virtual assistant entails carrying out various administrative tasks for an individual or company at the comfort of your home.
The typical tasks that virtual assistants carry out include sending emails, taking phone calls, and transcribing, among a variety of other office activities. It is a promising venture since most virtual assistants are compensated handsomely. Usually, potential employers do not ask for any specific educational qualifications to hire you as a virtual assistant, but it would be beneficial to have great telephone etiquette.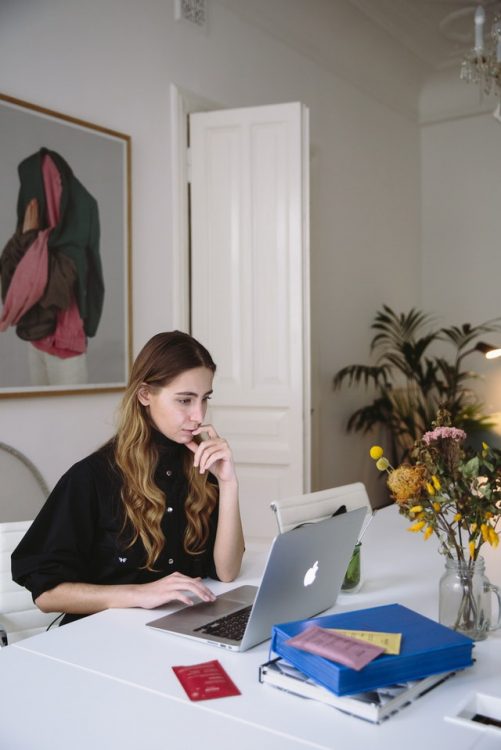 Start a Blog
In addition to being a great hobby, blogging is a good gateway for generating income, among other fantastic benefits. All you need to do is find a suitable platform to discuss the topics you are passionate about, and you can even start for free.
There are various ways in which you can earn money from your blog, such as sponsored posts, affiliate programs, and advertising, among others. You also get the advantage of getting some fantastic freebies sent to you, which you may opt to review in your blog. Although starting a blog is quite simple, you must be willing to work hard to tap into the limitless earning potential.
Become a Cryptocurrency Trader
Another great way to earn money as a stay-at-home mum is by trading or investing in cryptocurrency. Cryptocurrencies are digital assets or tokens which can be used to buy actual products or be exchanged for real money.
There are different cryptocurrencies used in trading, but Bitcoin is the most suitable option if you are still very new to this concept. Its market capitalization is greater than all the other coins, and its value has increased significantly since it was initiated in 2009. The high value of Bitcoin makes it an excellent investment opportunity through which you can earn active or passive income.
Monetize Your Cooking Skills
If you have a good hand in the kitchen, it would be good to consider monetizing your culinary skills. You might be surprised at the tidy sum that selling edible goodies can earn you. The increasing number of websites selling handmade things and the rising popularity of artisan goods have made it even easier to make money out of your gourmet produce. Look up some of the sites where you can sell your edible treats such as jams, sweets, cookies, and cakes. You may even opt to start a small home-based business if you live at a place where there is demand for such products.
Another option is to start a cooking channel on Youtube to showcase your skills and earn money from getting monetized and paid sponsorships.
Every mother wishes to make some extra cash while taking care of their little ones. Consider some of the tips mentioned above to start earning from home.