Extreme weather events come out of nowhere and cause chaos for families, homes, and communities. At best, there is a small clean-up operation to deal with. At worse, there can be the terrible grief of lost life.
The unpredictable nature of weather events means they can be difficult to prepare for. In truth, sometimes no amount of preparation can guard your home against the threat of extreme weather.
However, there are some steps you can take to minimize the risk of serious damage. In a changing climate which generates extreme weather, it is important now – more than ever before – to prepare for the disastrous consequences of an extreme event.
Just a few simple steps can protect your home and property, and keep you and your family safe.
Here we break down five extreme weather events- and how you can prepare for them.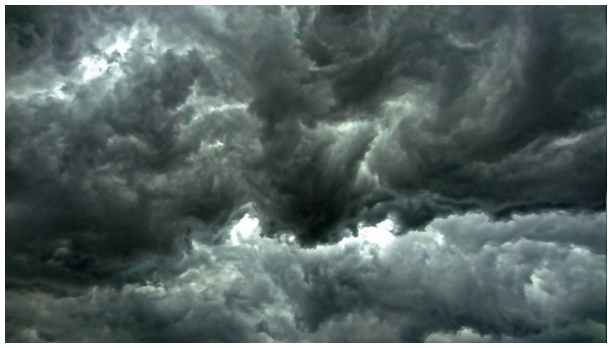 Tornado
Tornadoes are more common in the United States than they are anywhere else in the world. The U.S. sees over 1,200 tornadoes each year – 7 times more than they have in Europe. FEMA advises that 50% of Americans are at risk of experiencing a tornado.
If you live in an area which experiences a large number of tornados, follow these two steps to ensure you are as prepared as you can be to face one of these destructive events:
Make a map of your community storm shelters, with opening times – if a storm comes, you won't always be home. You'll need to know your nearest community shelter to be on guard

Build your own FEMA approved storm shelter, in either a highly secure building, or underground

If you feel a storm is brewing, check your local radio or television network to receive more information

Prepare both an emergency kit and a family preparation plan, so you and your loved ones have enough supplies, and know what to do when disaster strikes
Heatwave
Last year was officially the hottest year on record in the U.S. It seems that in this changing climate, areas which have never been susceptible to heatwaves are now at risk. Heatwaves can cause real dangers, especially to the most vulnerable in our communities, like children and the elderly.
Here is our advice on how to prepare for a heatwave:
Protect your home from the sun with blinds or light curtains – but make sure your home has enough air circulating

Install an air conditioning unit. Look

at air conditioner review to prepare for next summer

and ensure your family is best prepared for extreme heat

Stockpile water. Some heatwaves come with restricted water usage. Stock up on water so your family don't experience dehydration; something which can exacerbate heat-related ailments

Eat plenty of water-rich foods, like cucumbers

Know the signs of serious heat-related conditions, like heat stroke

Protect yourself and your loved ones from serious sunburn, by keeping them out of the sun and using sun cream



Flood
Floods are unpredictable, destructive, and even happen in regions which have not experienced any rain, but some communities are more susceptible. If you live near a strong river, your home is at a greater risk of floods than others.
Preparing for a flood is also about preparing for the clean-up. Here are our tips on how to prepare for a flood:
If your area is prone to flooding, consider floors that aren't carpeted, to make the clean-up more affordable, and easier

If you know a flood is coming or you've experiencing heavy rain, move electrical items and valuables to a higher floor

Prepare a kit to take with you if you need to evacuate

Find your local evacuation routes and centers

Listen to the radio or television so you keep abreast of what's going on
Blizzard
Severe snowstorms can happen almost anywhere in the country. In the regions which experience heavy snow each winter, people are generally more prepared- but a severe blizzard can catch anyone off guard.
To make sure you and your loved ones are ready for a blizzard, follow these steps:
In a blizzard, it's not uncommon for the power to go out. To prepare yourself properly for this, consider installing a generator so you can keep your food sources fresh- and your power on

If you have a wood burning stove, store wood in case the power goes out and it won't come back on

Make sure you have alternate heaters, separate from your mains, so you can be assured your home and family have an appropriate supply of heat

Winterize your vehicle

Bring all animals inside

Check on your elderly neighbors and relatives
Hopefully, following these simple steps should keep you, and those you love, safe in an extreme event. Preparation is always better than being caught off-guard- and can be the difference between comfort, and chaos.