Source-Pixabay
There is nothing quite as exciting as buying a new home. Once you have found and purchased the home of your dreams, you need to work on customizing it to your liking. This means not only changing interior/exterior paint schemes, but you also need to consider the security of your new home.
Taking the time to inspect the residence and pinpoint possible vulnerabilities is a must. With the information from this inspection, you can figure out what updates or changes need to be made. On average, homeowners in the United States spend up to $1,000 on home security upgrades. The following are some of the things you can do to make your home a safer place.
1. Take a Look at the Home's Windows
One of the first things you need to check out when inspecting your new home is the condition of the windows. Taking the time to ensure the window locks work properly is a good idea. Without good-working locks, burglaries will be able to gain access to a home with ease. If you are looking to take your window security up a notch, then having window alarm contacts installed is a good idea.
These sensors can be paired with your security system. When the sensor detects a break-in, they will communicate with the alarm. The best way to get these window sensors in place is by hiring an alarm company. Trying to handle this installation process on your own is a recipe for disaster. The money paid to these professionals will be worth it considering the results they can produce. You can make your entire home feel safer by securing the windows, which is why these sensors are a great investment.
2. Assess the Condition of the Exterior Doors
Another common point of entry used by burglars is the front door. Making sure the front door on your new home is secure and functional is crucial. One of the main things you need to check on the door is whether or not the existing lock plate screws are in place. In most cases, the screws that come with these lock plates are very short and easy to jar loose.
The best way to fix this problem is by buying longer and more durable screws to put into the lock plate. Doing this will make it much easier for a burglar to break down the front door.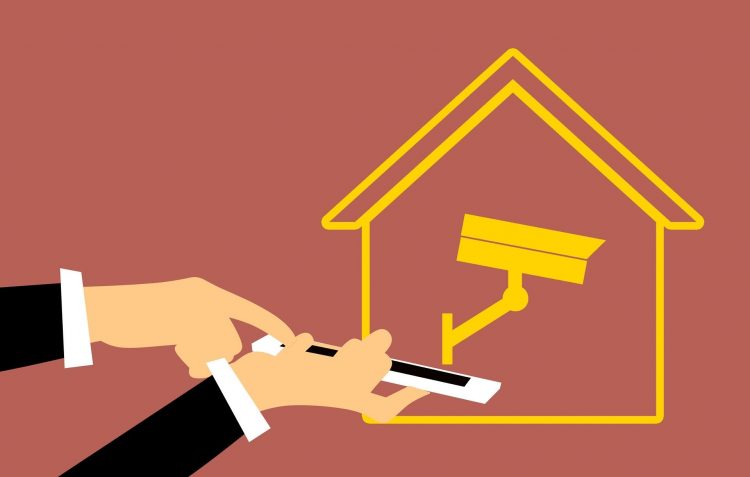 Source-Pixabay
3. Security Cameras With Remote Access
If you do a lot of traveling, then making sure our home is secure is crucial. The best away to get peace of mind while on the road is by installing security cameras with a remote access feature. This feature allows you to view a live feed of your security cameras from a phone or mobile device. With the help of a professional, getting these cameras in place properly will be a breeze.
A Great Investment
Increasing the security your home has can be time-consuming and expensive. The time and money you put into this process will be worth it.