Safety is a crucial part of life, especially when it comes to protecting yourself and your family. Life can be unpredictable and dangerous at times, so it's important to take the necessary steps to ensure safety in all aspects of your everyday life.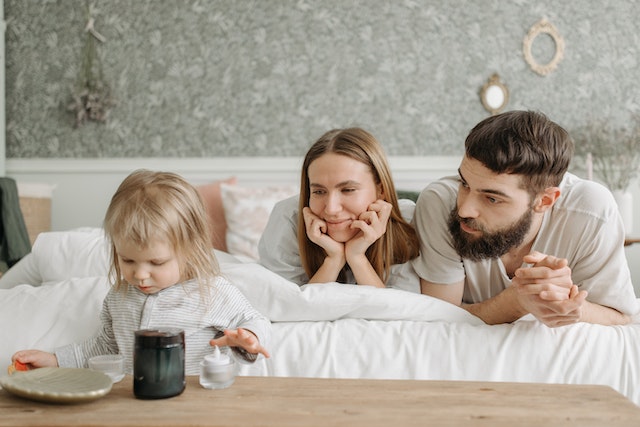 Here Are Some Tips For Keeping You And Your Family Safe:
1. Establish Safety Rules and Boundaries
Establishing rules and boundaries is critical in keeping your family safe. This means setting clear expectations around behavior at home, as well as when they're out in public. Make sure to discuss these rules with your kids so that they understand why they should follow them. Additionally, if they go out with friends, make sure they know not to put themselves in potentially dangerous situations or engage in risky activities like drinking or drugs.
2. Monitor Social Media Use
Monitoring your children's use of social media is critical to ensuring their safety. First, keep up with the latest trends and know what sites they're using. Then, check in regularly to ensure they're following the rules and not engaging in inappropriate behavior online or with strangers. If you see something that worries you, talk to them about it immediately and explain why these behaviors are unsafe.
3. Teach Them About Stranger Danger
Teaching your kids about stranger danger is essential for keeping them safe from potential predators out there. Explain to them that people may not always be who they say they are, so if someone tries to lure them away, it's important for them to yell "No!" loud and clear and remove themselves from the situation. It's also important to remind them that if someone approaches them in a suspicious way, they should immediately tell an adult who can get help.
4. Install Safety Devices
Installing safety devices such as locks, alarms, and security cameras can provide an extra layer of protection for your family. Make sure you do your research before buying any device so that you know what the best options are for your home. Additionally, ensure that all doors and windows are locked at night when everyone is asleep.
5. Practice Fire Safety
Fires can start in a matter of minutes, so it's important to practice fire safety in your home regularly. Make sure every member of the family knows what to do in case of a fire. Have an escape plan, teach them how and when to call 911 for help, and practice drills regularly.
In addition, it's important to install fire alarms and smoke detectors in your home, as they can be instrumental in alerting you to any dangers that may come up. Test them once a month to make sure they are functioning correctly, and replace the batteries if needed.
6. Educate Kids About the Dangers of Drugs and Alcohol
It's important that your kids know the dangers of drugs and alcohol. Explain to them why these substances are harmful to their health, both mentally and physically. Make sure they know not to engage in any drinking or drug use at parties or gatherings with friends.
7. Be Aware Of Your Surroundings:
Whenever you're out in public, it's important to be aware of your environment and the people around you. Pay attention to who is nearby and what they may be doing. For example, try to avoid unpopulated areas at night or walk with a friend if you find yourself alone in an unfamiliar place. In addition, buy self-defense weapons such as pepper spray and tasers for extra security.
8. Keep Important Documents In A Safe Place:
Keeping important documents such as birth certificates, passports, and other forms of identification in a safe place can protect you from identity theft and other types of fraud. It's also wise to keep personal items like cell phones and wallets close to your body whenever possible so they can't be snatched up easily.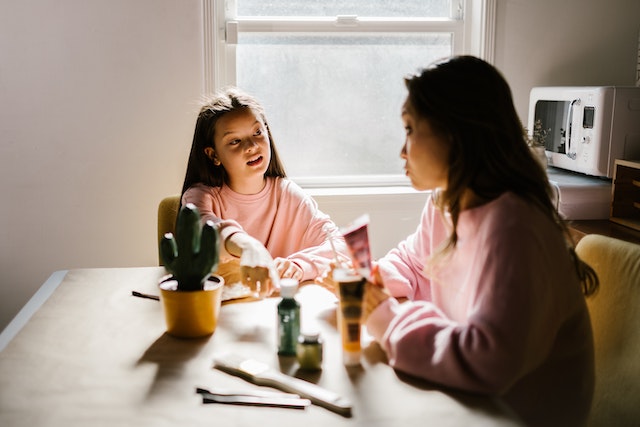 9. Don't Carry Unnecessary Items:
Avoid carrying valuable items such as cash or expensive jewelry when traveling on foot. It would also be wise to leave credit cards at home unless absolutely necessary, as these can easily be used for fraudulent purposes. In addition, keep important documents like passports and birth certificates on your person at all times, as they can be essential when traveling.
10. Avoid Distractions When Driving:
When driving, it's important to remain focused on the road and avoid any distractions that may cause harm or danger. For example, put away cell phones and other electronic devices so you won't be tempted to use them while behind the wheel. In addition, never drink alcohol before driving, as this impairs judgment and reaction time. Lastly, always wear a seatbelt for extra protection in case of an accident or collision.
11. Stay Educated On Current Events:
Knowing what's going on in your neighborhood and surrounding areas is essential when it comes to staying safe. Keep abreast of any potential danger that may be lurking in the area and avoid places where crime may be more common such as dark alleys or deserted streets at night.
12. Get Proper Insurance:
Accidents happen all the time, so it's important to make sure that you are properly insured in case of any unexpected medical emergencies or damage to property. Look into different types of insurance, such as health and life insurance, auto insurance, renters/homeowners insurance, etc., as these will help cover any potential costs incurred in the event of an accident or tragedy.
13. Practice Self-Defense:
Knowing how to defend yourself and your loved ones is an invaluable skill that could prove useful in times of danger. Taking self-defense classes or learning martial arts will equip you with the skills to protect yourself and others in dangerous situations.
14. Encourage Open Communication
Lastly, encourage open communication between you and your family members so that everyone feels safe talking about anything that may be concerning them. Let them know that it's okay to talk about difficult topics like bullying or abuse without fear of judgment or repercussions.
Finally, make sure that everyone in the family is aware of these safety tips so that they can be used to keep everyone safe at all times. Staying vigilant and knowledgeable about potential dangers is key to making sure you and your loved ones stay out of harm's way.