If you want to make money as a mom blogger, joining affiliate programs is key. Being an affiliate is pretty straightforward. You find companies you trust and sign up for their affiliate programs for the opportunity to earn a commission every time you help those companies make a sale. Usually, this entails:
Writing about products or services in some way

Linking to that product or service with the program's special tracking link

Earning a commission when your blog readers click on that link and make a purchase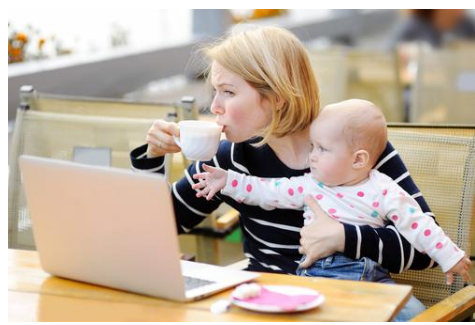 While many mom bloggers have dabbled with affiliate programs, few are finding the success they would like to see. Here are 10 ways mom bloggers can boost their affiliate income:
Join a Wide Variety of Affiliate Programs
It's easy to get in a rut with affiliate programs. You find a couple affiliate networks associated with big-name brands and stick with those instead of branching out. But just like every good investor diversifies his portfolio, every good mom blogger diversifies her "portfolio" of affiliate programs. We recommend investing your efforts in a company that cares about your success as an affiliate because they will work with you to help you be successful with their program.
Instead of just sticking to big-name products, consider including niche products from in-house affiliate programs that provide tools and support to help you succeed as an affiliate. For example, PurpleTrail's affiliate program opens you up to earn commission on unique products moms actually love, like mom planners for organizing life with kids, recipe journals for jotting down notes on family dinners, and kids birthday invitations for that Pinterest-worthy party you're planning on sharing on your blog. Bottom line: Don't pigeonhole yourself into a single program or network. Sign up for several programs and see where you find the most success.
Use Affiliate Links in Your Newsletters
Your newsletter subscribers are typically your most loyal followers. They look forward to seeing entertaining, helpful, and otherwise valuable content from you in their inboxes on the regular. Savvy mom bloggers will tap this dedicated audience for affiliate income by finding a way to seamlessly weave affiliate links into newsletter content as well as their blog content.
For example, you might have a section of your newsletter called "My Favorite Things This Month" that includes a couple products with affiliate links. Tip: Make sure you read the Terms of Service for the affiliate programs you join. While many affiliate programs, like PurpleTrail, place no restrictions on offline affiliate links, some do prohibit using the links in email (e.g., Amazon Affiliates).
3.) Write In-depth Product Reviews
Can you think of any products that you use every day and absolutely love? If the product is valuable to you as a mom, chances are it will be valuable to many other moms who read your blog too.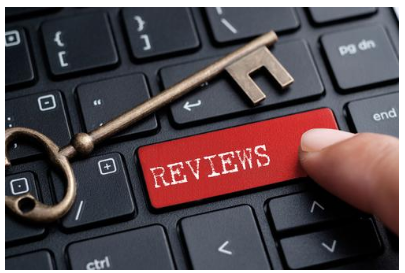 Periodically, try writing a detailed product review relevant to your target audience that explores the ways that product makes a mom's life easier. If another mom reads your review and decides to buy the product through your tracking link, you'll earn commission from that sale.
4.) Write a Blog Comparing Two Popular, Competing Products
Many moms wonder which of two competing products is best to buy for their household, especially products that their children will use. From nasal aspirators to baby carriers to educational toys, parents want to know which products are best.
If you've tried the two leading products in a particular category and can share helpful pros and cons, you will up your chances of getting clicks on your affiliate links and purchases that lead to commission. For example, if you organize your family's busy week with a monthly planner and have used both the Erin Condren Life Planner and one of PurpleTrail's custom monthly planners, other moms will want to hear you weigh in on which is best. This is often done in video reviews, but is just as effective in writing.
5.) Create Video Reviews with Affiliate Links
Quality video content tends to get more attention than blog posts. In today's fast-paced world, people who want their product questions answered would rather watch a quick video than read a 2,000-word blog post. That's where video reviews come in.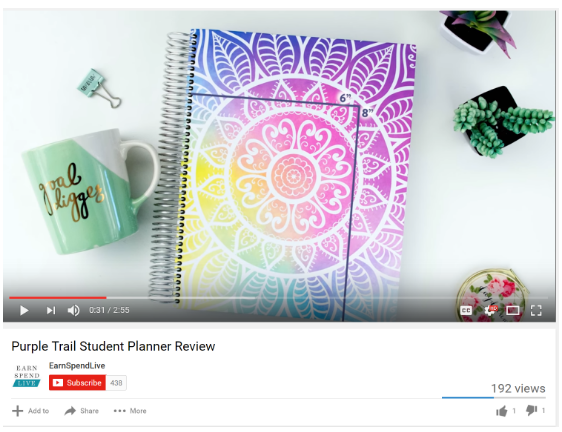 If that video has an affiliate link in the description that helps the viewer purchase the product in fewer steps, you've not only made the viewer's life easier, but you've earned affiliate revenue in the process.
6.) Use Affiliate Links on Social Media
If you're not using affiliate links in social media, you're really missing out. Facebook and Twitter have always been good options, but did you know that as of May 2016, affiliate links are now allowed on Pinterest?
Tip: When you share affiliate links on social media, make sure you are sharing your own personal thoughts on why the product is cool or helpful to your target audience. Nobody likes spammy social media posts that are overly pushy and obviously self-serving.
7.) Write a Mega-Comparison with Affiliate Links
If you consider yourself an expert in a particular product category as a mom blogger, consider writing a mega-comparison with numerous affiliate links woven throughout. For example, if you are a gluten-free family and have tried every single gluten-free bread out there, write a mega-comparison post comparing all the brands and add affiliate links where relevant.
Or if you have a child on the autism spectrum and have read on the topic broadly, you might write a mega-comparison of the best books on parenting a child with autism or a mega-list of the best tools and toys for children with autism.
8.) Look for New Affiliate Programs on a Monthly or Quarterly Basis
Companies are constantly creating new affiliate programs, and some of those programs will offer more generous commission percentages than the affiliate programs and networks you currently use. That's why it's worth your while to do a quick Google search for brands you come across paired with the search term "affiliate program" to see what's new.
For example, if you like to share affiliate links for truly unique products rather than corporate brands, you can check out the affiliate programs for Etsy and PurpleTrail, both of which feature creative custom products you can't find anywhere else.
9.) Write a List Post of 'Tools I Can't Live Without'
When a blogger you trust posts a list of tools they can't live without, it's really hard to resist clicking on the post and buying a few of the products they are so in love with. Likewise, when you weigh in on the products and services that you genuinely find indispensable in your everyday life, your readers will take notice and might want to make that product part of their everyday life as well.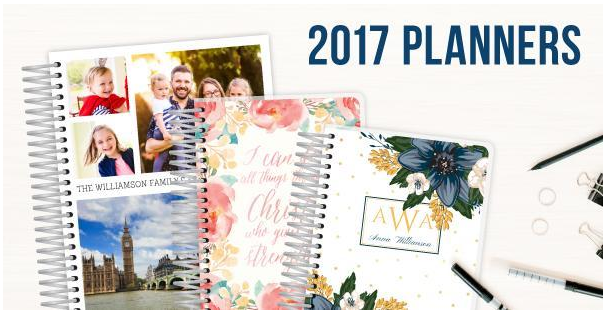 10.) Add Affiliate Links to Your Most Popular Posts
Last but not least, try re-visiting your blog's most popular posts and look for opportunities to add affiliate links. While this might not make sense for all of your most popular posts, some topics will lend themselves surprisingly well to product sales. For example, if you have a popular post about how moms can be more organized, consider affiliate links to storage solutions and life organization products, like monthly planners, foldable drawer dividers, and organization bins.
PurpleTrail's Innovative Affiliate Program
These are just a few ways mom bloggers can be more successful with affiliate programs. If you're looking to expand your portfolio of affiliate programs and boost your affiliate income, consider joining the PurpleTrail affiliate program. PurpleTrail is a family-owned company near Seattle known for its stylish custom planners and journals as well as gorgeous wedding invitations, party invitations, graduation announcements and more.
PurpleTrail's newly launched affiliate program features an industry leading commission of up to 10%, a 30-day cookie for conversion tracking, and cookie tracking across web and mobile, allowing you to earn commission from purchases made on either the PurpleTrail mobile app or the PurpleTrail website. It's free and easy to join. Why not add it to your repertoire?
Okay, mom bloggers, tell us: what strategies do you use to boost your affiliate income?