Okay Moms, listen up. There's no shame in admitting that the holidays can feel a bit too lengthy with all the kids away from school and back at home. With the added stress of the holidays, it's okay to admit that you may feel like locking yourself in a closet taken some extra time for yourself. But, with a holiday shopping list, you're likely on a tight budget that doesn't have room for self-indulgence.
Luckily, I have the solution! Here are some at home pampering remedies to soothe your soul and your body. Whip a few of these together and have a "getaway" to your bathroom for some "me" time! Light candles, play some music (preferably something to drown out the racket) and bring some magazines. These treatments are perfect to use while in the bathtub as well! Get in for a soak and apply a face and hair mask! Afterwards, you can treat your eyelashes to some really good curlers for your eyes. Why should they be left out? I mean our eyes are a focal point on our face!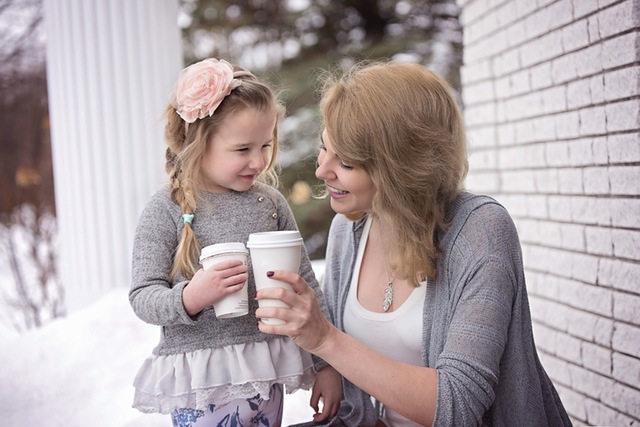 Face
Exfoliating mask: This recipe is a gentle exfoliation – something you'll need to do often in the winter to slough off that dead dry skin!
Ingredients:
2 tbsp white sugar
3 tbsp warm water
Directions: Stir sugar into warm waters so it melts. Let the sugar granules dissolve before application. Apply it to your face and gently massage it around your skin. Rinse with warm water or use a warm washcloth to smooth it off your skin.
Moisturize and soothe: This recipe is great for all skin types and won't leave a residue on your face that's oily or dry. And it's truly soothing.
Ingredients:
2 egg whites
2 tbsp plain yogurt
Directions: Separate the egg whites from the yolk and place in a bowl. Add the yogurt (not flavored!), mix, and apply to your face. Leave it on face a few minutes and rinse off with warm water and washcloth.
Hair
Every woman has different hair woes, and whether your hair is too dry or too oily, there are easy fixes that will solve your individual problem. Winter can do a whole lot of damage to your hair – whether it's dry from indoor heating, or the winter chill sucking up all of your body's moisture, it's a time when all of us should be taking steps to protect our hair. But here are simple hair mask recipes made with ingredients found in the kitchen – no expensive salon treatment needed! Just roll up your sleeves and peek in your cabinet!
For oily hair: This technique will properly moisturize without making your hair too oily – leaving it silky smooth and happy!
Ingredients:
egg
water
Directions:
Separate the yolk from the egg white and beat the egg white. Add a tablespoon of water to the yolk and beat it until creamy and then combine the two egg parts. Dampen your hair with warm water before you apply the mixture. Massage it into your hair and then rinse out the egg mixture with cold water. Repeat until the egg mixture is gone – but make sure you rinse out all the egg when you're finished!
For dry hair: Chock full of moisture-rich ingredients to make your hair shine!
Ingredients:
¼ cup olive oil
¼ cup almond oil
¼ cup coconut oil
¼ cup avocado oil
1-2 Tbsp. warm honey (should be warmed so it blends with the other oils)
Water
Directions:
Combine all the ingredients (minus the water) in a bowl and stir. Dampen your hair before you apply the mixture. Smooth the mixture onto your hair and let it sit for 30-45 minutes before rinsing with water. Voila! Instant conditioner!
Hope these recipes do you, your body, and mind some good!